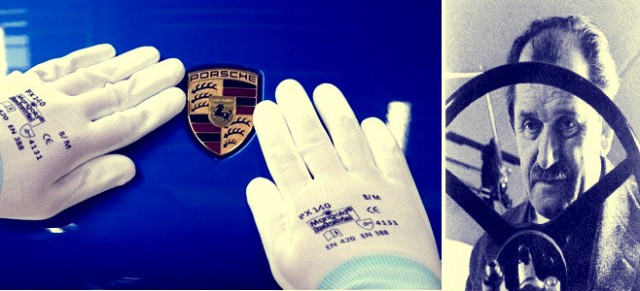 Everybody especially avid car enthusiasts feel giddy at the mere mention of  the famous car brand Porsche. However, the legacy left by Ferdinand Porsche, the founder of this very well-known car band, has left his hometown greatly divided.
Ferdinand Porsche, the person attributed for the inventions of the first gasoline-electric hybrid engine called the Löhner-Porsche, economy car Volkswagen Beetle (though a controversy surrounds this fact with reports saying that the true inventor of the car was a Jew named Josef Ganz) and the founding of the now famous Porsche car company, was a Czechoslovakian hailing from the Czech town Vratislavice.
In 2010, the modest town opened a state-of-the-art, million-dollar memorial in honor of its native son. Porsche AG, the Germany-based company, even participated by lending cars to the facility which was just right next to Vratislavice's town hall. The monument was solely dedicated to exhibiting the ingenuity of Ferdinand Porsche.
During the said interval, town officials had also put up signs which read "Welcome to Vratislavice, the Home of Ferdinand Porsche".
However, not all of the 8,000 plus residents in the quiet locality supported and felt comfortable with how their officials were heralding the car inventor. It was hard to ignore this hard fact: Ferdinand Porsche had once worked for the infamous Fuehrer, Adolf Hitler.
And last year, the new brood of town officials voted into office could no longer disregard the growing cries that Vratislavice, a locality where Nazi Germany took over in the late 1930s, was lauding one of Hitler's cronies.
According to town mayor Ales Preisler, anti-Nazi war veterans and the Jewish community raised objections on why the Porsche memorial never made mention of the car inventor's Nazi connections in the past.
They also damned Porsche for affiliating with the Nazi SS paramilitary group even before WWII broke out. Additionally, they abhorred how prisoners of war were sent to the Volkswagen car plant in Wolfsburg, Germany working on labor  at the time when Ferdinand Porsche was the general manager.
The town hall was left without a choice over the worsening cries of objections they had to rename the memorial an "exhibition" and added the text that Porsche was a Nazi to calm matters down. This was done late last year.
Simultaneously, Porsche AG took back the cars it lent but did not give any statements regarding the controversy saying it was a "local issue".
The only explanation let out by Dieter Landenberger, the spokesman for the company, was that all the vehicles in their collection had to be rotated on a regular basis.
Furthermore, the facility built for Ferdinand Porsche had been empty since.
Town officials had also removed signs claiming Vratislavice was the birthplace of Porsche.
As Mayor Preisler pointed out in an interview with AFP, municipal cash shouldn't be used just to fund these things and that Porsche was "a Nazi all right".
Ferdinand Porsche was born in 1875 in Vratislavice which at that time was a community comprised predominantly with German ethnicity. It was still known as Maffersdorf and was still part of the Habsburg's Austro-Hungarian empire.
He left the town at the age of 18, moved first to Vienna but settled in Germany later.
He had a knack for designing innovative engines and cars. His talent helped him climbed up in company ranks and allowed him to work with notable car companies like Austro-Daimler and Mercedes.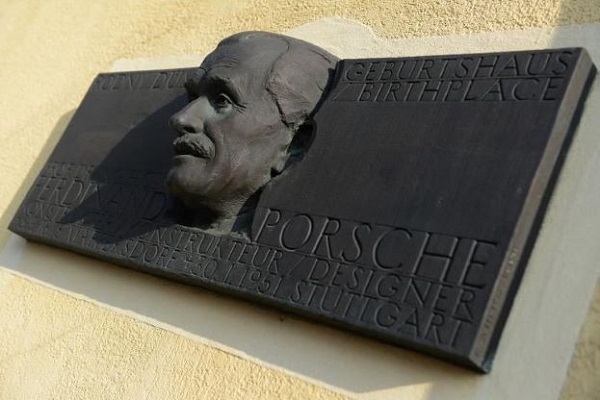 When Hitler came in power in Germany on 1933, he immediately asked Porsche to develop the "people's car" which resulted to the VW Beetle's predecessor.
Jan Vajskebr, a historian of the Czech Terezin Memorial situated in a WWII prison and ghetto, strongly believes Porsche had been a Nazi through and through.
According to him, Porsche was an active Nazi and was in good terms with the German dictator. He used his relationship with Hitler so he could push his projects through.
Czech Terezin, known by its German name Theresienstadt concentration camp, was set up the Nazis. Here, thousands of Jews were shipped off to Auschwitz.
Moreover, Vratislavice's mayor Ales Preisler pointed out that Porsche did not even hesitate to give up his Czech citizenship when Hitler encourage him to do so in 1935, four years before the Nazis occupied the country.
After WWII ended, car engineer Ferdinand Porsche spent 22 months in prison. He died in 1951 leaving his business to his son Ferry. The younger Porsche gained fame for manufacturing models like the iconic Porsche 911.
Four years after the death of Ferdinand Porsche, the millionth Beetle drove off from the production line. An estimated of 23 million VW Bugs had been produced making it one of the best-selling cars in the whole history of car industry.
But not all people in Ferdinand's hometown are angry with his Nazi past. One of them is pensioner Miloslav Spidlen.
According to him, Prosche achieved what every driver should be grateful for. And for this, he values the car inventor no matter what his background was.
Car collector Milan Bumba is also one of the locals who appreciate the works of Porsche. In spite of the controversy in his town, he had put up his own private Porsche museum showcasing his own three Porsches, a Porsche tractor and a 1956 Beetle. The museum is located in the local brewery.
For him, Porsche was a man without a choice. If the car inventor had refused Hitler's offers, he would have been imprisoned in a concentration camp. This would have resulted into him not achieving anything.
He further believes that Porsche was only interested in making cars.
Bumba has used his own cash, and at times that of his wife, for his Porsche museum. VW and Porsche fans from Europe, America and even as far as New Zealand and Australia wanting to see the car inventor's birthplace had already visited his private facility.
– Business Standard and Yahoo News reports