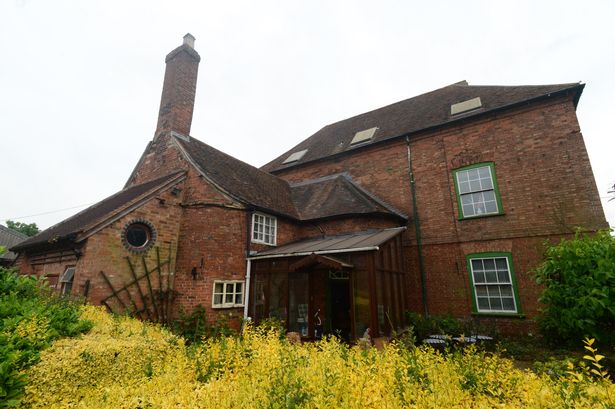 A farm house stuck in time in the 1940s has been discovered in Warwickshire, in the Midlands of England.
Grange Farm in Ryton-on-Dunsmore has a home with nine bedrooms, outbuildings and barns, and more than 100 acres of farmland.
Brother and sister Jack and Audrey Newton have lived there all of their lives until they recently died at the age of 90. Even though the siblings lived through seven decades together they never embraced technology or innovations and continued to live with all of their parents' original furniture, homewares and goods from the 1940s.
After they died recently, with no close family to leave their belongings to, solicitors investigated the property and found it had been frozen in the 1940s.
Now the belongings from the house, which make up around 500 items, are being auctioned for sale.
The items range from china to toys, antique wooden tennis rackets, a piano with music from 90 years ago, and even an antique barometer.
The farm house itself had never even been decorated in the whole time that Jack and Audrey lived there. So wallpaper and paintings around the house still date from the 1940s.
Armchairs from the 1940s sit sad and dilapidated in the living room, while the kitchen pantry is stocked full of china and tins from the past 70 years.
The pair had a store of jewellery including gold necklaces, cufflinks, and valuable stones. Games such as early 1900s darts, jigsaws and board games have also been found.
Even the fittings and fixtures within the house are being sold off due to their age and antique value. These include cupboard doors, beds, kitchen fittings and even utensils.
The actual farmhouse will also go on sale once the interior has been cleared and is expected to fetch in excess of £600,000, the Mail Online reports.
The solicitors who have been dealing with the belongings say that the house is like walking into a time-warp from bygone days.
A neighbour who helped the siblings as they got older said that Jack served in the Royal Air Force during World War Two. When he returned from service he farmed his parents' land and never left. At one time they had cows and pigs, but sold them off as they got older leaving them with just the land to farm.