A long-standing hurdle to the design of a memorial to former U.S President Dwight Eisenhower has been resolved, with the family agreeing to a compromise. Eisenhower, the 34th President of the United States served from 1953 until 1961.
The resolution follows modifications by architect Frank Gehry to the design.
At nearly $150 million, the project to occupy four acres near Capitol Hill has been delayed for years due to opposition from Congress, family and others concerning the scale and design.
Senator Pat Roberts, a Kansas Republican and Eisenhower Memorial Commission chairman, said in a statement he believes an excellent compromise has been reached and that the suggested modifications honor Eisenhower, Kansas' favored son, as both General and President.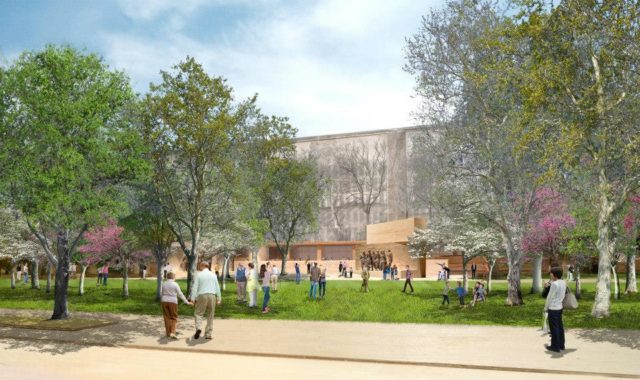 The family's change of mind follows conversations with previous Secretary of State James Baker III, a member of the project's advisory commission, concerning a compromise in design.
Gehry's design for the memorial near the National Mall included two 80-foot (24-meter) unattached columns and 447 feet (136-meter) of steel mesh tapestries that portray the Kansas plains where the Eisenhower was raised.
The tapestries had drawn the most dissatisfaction, predominantly from Congress and the Eisenhower family, Reuters reported.
The statement did not specify the design modifications but said the tapestries would include a depiction of Eisenhower's Second World War command center in England and greater emphasis on Kansas.
A current House of Representatives spending bill has no funds for a monument, citing opposition from the Eisenhower family and others to Gehry's design.
Justin Shubow, National Civic Art Society's president, bemoaned the family's decision. Saying that metal tapestry will be known forever as the 'Iron Curtain.'