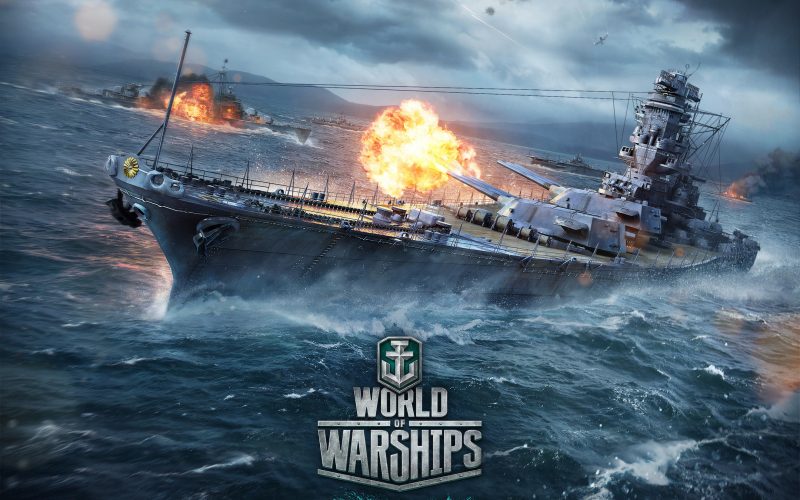 Learn how developers strike a balance between a visually stunning and high performance game
September 1, 2015 —Developer Diary #8 takes you straight to the heart of the World of Warships experience: its game engine. This complex beast consists of the game client itself, along with the server engine, both of which work in harmony to create an unparalleled gaming experience.
Viewers will learn how the game client and server client interact, process sound, graphics, and how they function with gaming peripherals. Discover how the BigWorld engine runs through the core of World of Warships and the ways the team implement this technology to ensure everything runs smoothly.
Another important element in World of Warships is how the highly-detailed graphics interact with the game client. Epic visuals like massively intricate vessels, realistic oceans and beautifully rendered environments require a team of pros to get the most of a player's hardware which, naturally, comes with its own set of challenges. To complement this, the World of Warships development team will discuss what exciting enhancements players can expect to hit the seas in the near-future.
To learn more about World of Warships, visit:
About World of Warships
The highly anticipated World of Warships is the latest free, historical online combat game to be added to the Wargaming's catalog. Command a massive naval fleet featuring history's most iconic war vessels, level up important tech modules and prepare to dominate the oceans in World of Warships.
With four classes of ships, myriad upgrades, strategically designed environments the action never ends and every match is a unique experience.
Endless hours of strategy, tactical gameplay and pulse pounding combat await all who take the helm in World of Warships!
Official website:
About Wargaming
Wargaming is an award-winning online game developer and publisher and one of the leaders in the free-to-play MMO market. Founded as a privately held company in 1998, Wargaming has shipped more than 15 titles. Currently, Wargaming is focused on its team-based MMO war series dedicated to the mid-20th century warfare that will include the armored World of Tanks, the flight combat World of Warplanes, and the naval World of Warships. The three intertwined titles will form a common gaming universe integrated within the portal www.wargaming.net.
As part of its multiplatform line-up, the company has introduced World of Tanks on Xbox and World of Tanks Blitz on mobile and tablet. Launched in 2014 and 2015, World of Tanks on Xbox introduced epic tank-on-tank battles to console gamers and offers the first cross-platform gaming experience between Xbox 360 and Xbox One. The mobile MMO game World of Tanks Blitz has opened up Wargaming's trademark team-based military IP to smartphone and tablet users worldwide.
Official website: