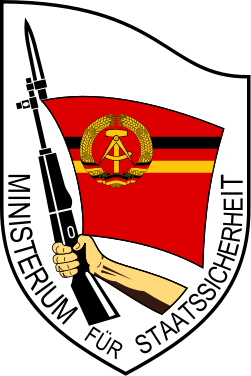 According to a commissioner from the agency, there are 37 of 48 ex-Stasi workers who are still employed by the agency, with five who have been transferred, five have retired and one of them has passed away, according to former journalist Roland Jahn. He said that what made the situation even more difficult was the fact that under German employment law, public workers can only be transferred to similar posts and in other state agencies. However, as most of the 1,600 workers do not intend to change their jobs just yet, the 'whole affair is delayed.'
German president Joachim Gauck became Federal Commissioner for the agency in 1990, while the Federal Commission for the Stasi Archives was established in 1991, to investigate Stasi crimes and to protect the files so civilians can have access to them. "They can then clarify what influence the Stasi had on their destiny," the BStU said.
However, many fear that ex-Stasi agents could get rid of the documents while working for the agency. According to German History in Documents and Images, among the 5.1 million data cards found in the archives, there were also samples of sweat, jars containing body odor samples from those who had been arrested.
A large number of documents covering crimes of the Government have been destroyed in 1990, during a final effort of the Stasi to erase any proof before the archives could be found by the opponents, the RT reports.
Gauck defended the ex-Stasi workers to whom he gave permanent employment in 1997, saying that the state couldn't do without their experience and without their knowledge of specific branches and of the whole Stasi archiving system.
In a 2007 leaked report, it was stated that the BStU first employed 79 ex-Stasi workers. At that time, there were still 56 workers who remained employed, among them 54 former Stasi members and two unofficial employees, also considered informers. Prof. Dr. Hans Hugo Klein of the Christian Democratic Union (CDU) and Prof. Dr. Klaus Schroeder wrote the report in May 2007. It was seen as 'intolerable' by Jahn, who thought it would be difficult for the Stasi's victims to meet with the old employees after everything that happened.
The Ministry for State Security (Stasi) has been described as the most repressive intelligence and secret police that has ever existed. It was founded on February 8, 1950, under first Minister of State Security, Wilhelm Zaisser and his deputy, Erich Mielke.