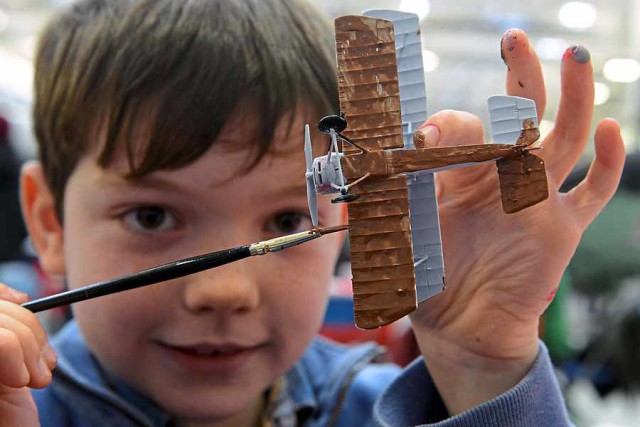 Recently, the Airfix Make and Take event was organised so that enthusiasts could be given the opportunity to make their own miniature models of the RAF aircraft, Sopwith Pup, which flew in the First World War. This event took place in the RAF Museum Cosford, Shropshire, the Shropshire Star reports.
The British fighter aircraft, Sopwith Pup, was built by the Sopwith Aviation Company. It served during the First World War on the Western Front. Later on it was used for home defence and training units. The Sopwith Pup has served for Royal Naval Air Service and Royal Flying Club.  The fighter aircraft was also known as Sopwith Scout. This plane was famous mainly for its "pleasant flying characteristics" and "good manoeuvrability".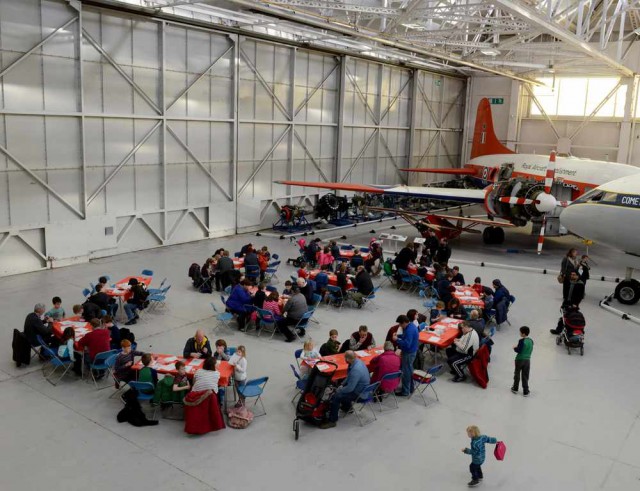 Events manager Abi Betteridge said that organisers were assisted by the members of the Shropshire Model Club in setting up the Make and Take. She also said that this event turned out to be a "huge success".
Miss Betteridge said:  "We have a Sopwith Pup in our new First World War exhibition, so there is nothing better than people coming to make a model of something they can see before them. It's a history lesson, a bit of fun, and it puts everyone's concentration to the test."
People from different age groups and various locations came to participate in this event.  Harry and Grace of the Simmons family of Walsall were among them.  Harry said: "We came to the museum for my dad's birthday earlier this month and I saw the poster for the make and take day and I had to come back."
75 years old Margaret, the grandmother of Harry and Grace, said: "It makes you realise how many conflicts there were in the First World War. RAF Cosford is a really interesting place."
Another participant, Saleen Sogier, who is only seven years old, came from Chester along with his grandfather, David Edwards.  Saleen said:  "It's been so fun. I put all the parts together myself but I did have a bit of help from my grandad ."
Quin Edwards' 51 years old father, Mr. Colin, said:  "He built it by himself, I didn't help too much. It's a great way to learn about our history, do something practical and have fun."
The exhibition at Cosford was inaugurated this month by the officials from RAF Museum Trustees, BAE Systems and the Heritage Lottery Fund.