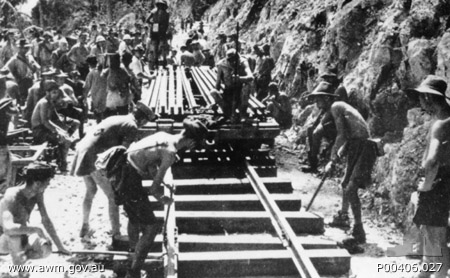 Eric Lomax and his wife Patti were standing by the gravestones of Eric's comrades, who were killed by the Japanese as they built the Burma railroad. Only a few hours before, Eric saw himself offering forgiveness to the man who tortured him during the Second World War.
All he wanted was revenge; up until the minute he met the Japanese guard he remembered so well. Eric and Takashi Nagase reunited at the bridge over the River Kwai. But in only one moment, all the hatred and the anger Eric felt up until then was gone. Eric Lomax's story is told in the film The Railway Man with Colin Firth as Eric and Nicole Kidman, his wife Patti. Patti said it took Eric a very long time to start talking about his experiences during the Second World War, but by meeting the man who tortured him, their lives changed. She recalled the moment when Eric told her he wanted to kill Takashi Nagase if they were to ever meet again. He never wanted to meet him in a friendly way, she said.
He only accepted to reunite with Takashi Nagase so he could hurt him, but only when he saw the old man in front of his eyes he understood a man can forgive, just like a man can move on and leave the past behind.
Patti met Eric in 1980 when she traveled to Britain to see her mother. Eric had two children and she has three but both their marriages had failed. She remembers meeting him on a train when she was 40 and he was 62, but despite him being older than her, he was a "fascinating man." At one point she returned to Canada, where she was living, but the two of them kept in touch. They were writing each other and calling each other every week. Patti then decided to return to Britain and the couple married in 1983, the Daily Record reports.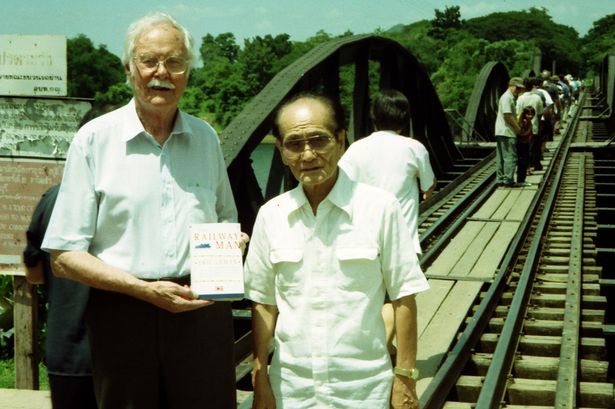 But what Patti didn't expect on her wedding night was to find out that her husband had a secret. She knew he was in the Japanese occupied Singapore but he would never tell her more than that. He kept on having nightmares, some of them quite scary for both Patti and Eric who only wanted to talk about them in general terms, but without saying much.
After three years, Patti convinced Eric to seek help from the Medical Foundation for the Care of Victims of Torture. Eric was the first World War II patient they had treated.
Eric served as a lieutenant for the Royal Signals in Singapore, but when the country fell to the Japanese in 1942, he had to work as a slave on the railway line into Burma, where prisoners of war worked at temperatures of 100-degree during the day. Eric was able to build his own radio so he could hear about the war, but in 1943, the Japanese caught him. They took him and another 6 and left them in the heat for hours, without food or water. Then they were stamped on and beaten. Two of them lost their lives. Eric was left to die in that same spot for two days, while his whole body was broken, covered in blood and unconscious. The guards took him after two days and sentenced him to five years in prison.