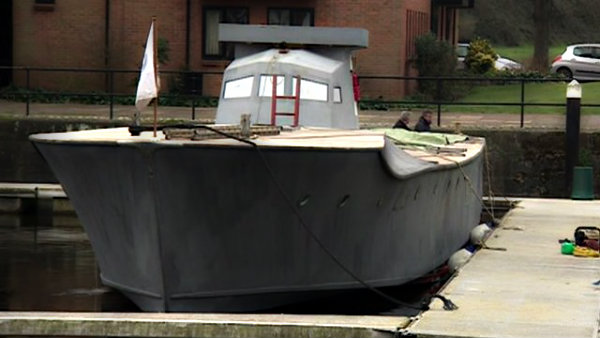 "Priceless piece of Britain's maritime history" — that's how Sommerset engineer Paul Childs describes his latest restoration project, the WWII Torpedo Boat 219. Though many has taken to dubbing him a dreamer, he is set to see through the vessel's revival and, hopefully, make it seaworthy again.
I'm quite elated to see the Torpedo Boat 219 floating again after being in an "almost ashes" state, the engineer said in an interview with BBC News. He added that he cannot wait for its complete rehabilitation.
https://www.youtube.com/watch?v=WurxN65xx5w
It can be remembered that torpedo boats protected home waters at the height of World War Two. As a matter of fact, the fleet of these water vessels were known back then as "iron men in wooden boats".
The Torpedo Boat 219, the one Paul Childs is working on, is the only surviving example of this Second World War fleet. The said boat is also credited with sinking two German destroyers during the conflict.
However, the historical Torpedo Boat 219 almost got lost. After the war, the vessel served as a housboat for half-a-century in Chelsea and then, was eventually condemned.
It was at this state that Paul Childs found it. He bought Torpedo Boat 219 and transported it straight to Sommerset by road. It is currently moored at Bridgwater Docks.
Childs has started its painstaking restoration and has spent £60,000 for it. He got the funds from donations and from his own pockets. And while the Sommerset engineer is set at making Torpedo Boat 219 float on the sea once gain, he needs another £70,000 to reach that goal.
https://www.youtube.com/watch?v=H-6KhAT-j3M