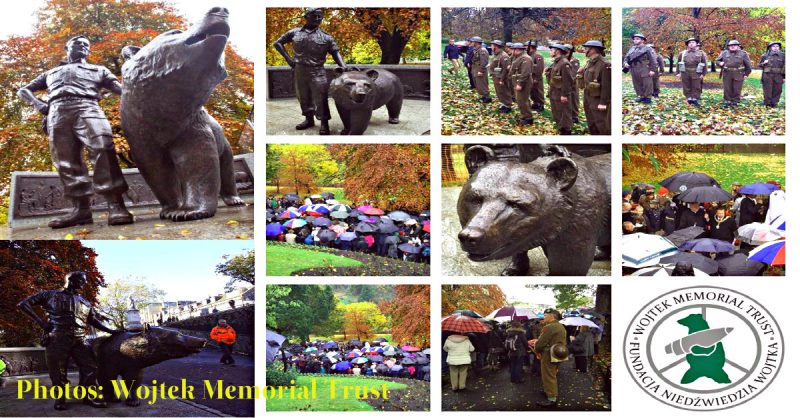 Edinburgh, Scotland – A bronze soldier bear statue – in honor of WWII's Wojtek, the beer-drinking bear who saw action during the Second World War – was recently unveiled at Edinburgh's beautiful Princes Street Gardens last Saturday, November 7.
The unveiling event was organized by the Wojtek Memorial Trust, the same organization that pushed for erection of the said monument until it was approved by the Edinburgh City Council September 2013.
Witold Sobków, the Ambassador of Poland to the UK, along with Donald Wilson, Edinburgh's Lord Provost, were among the dignitaries who attended the ceremony.
The unusual but touching story of the Soldier Bear started in the Middle East in 1943.
Wojtek [usually pronounced and spelled in English as Voytek] was a Syrian brown bear orphaned after hunters killed his mother. It was during the trip of the Polish II Corps through the mountainous region of Persia [Iran] that they came upon the future soldier bear, traded to them by a shepherd boy.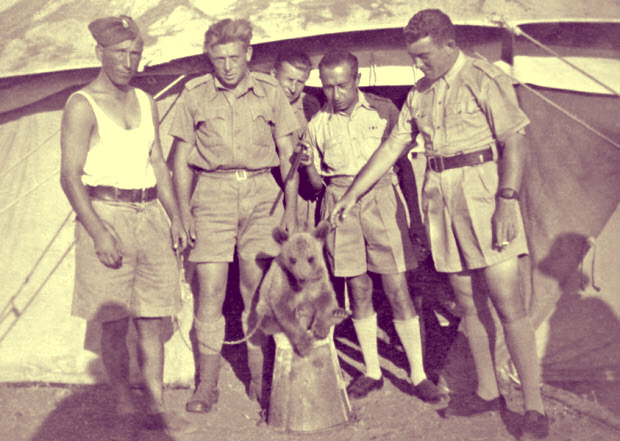 The Polish soldiers went on to adopt him and train him to carry mortar rounds. With the Polish troops, the soldier bear grew from a very small cub to a big but amiable full-grown bear. He also developed particular tastes for drinking beer and eating lit cigarettes.
However, Wojtek's adoptive "parents" were soon faced with a dilemma — they were about to enter the Italian war zone and it was a rule that no animals were to accompany soldiers during the fighting. To solve this, they enlisted Wojtek. The soldier bear was given his own name [Wojtek is a common Polish name which means he who enjoys war or joyful warrior], rank and number. He even had his own payroll and own food ration which was double that of what a regular soldier got.
Wojtek went on to take an active part in the Italian campaign, particularly during the monumental Battle of Monte Cassino [where he was said to help by moving crates of ammunition], as an official member of the 22nd Artillery Supply Company.
The soldier bear eventually went on to become his company's mascot. When the company the soldier bear was a member of was demobilized in 1947, Wojtek stayed in Scotland like many of the Polish soldiers who opted to stay in the UK after learning that a Russian-backed communist government was being installed in their own country.
He became a resident at Edinburgh Zoo and spent his days entertaining people. Polish ex-servicemen continued to visit the soldier bear in his new home often speaking to him in their native language.
His death in 1963 was met with so much sadness by those who knew him and was largely publicized with reports about the unfortunate event circulating in TV and radio.
According to Helena Trust, secretary of the Wojtek Memorial Trust, the recently unveiled Soldier Bear Statue stands more than remembering Wojtek. It also stands in remembrance of the Polish soldiers whom he served with side by side,
As a matter of fact, the memorial bears the inscription:
"In memory of the Polish men and women who fought 'for your freedom and ours'".
Additionally, it features a Polish soldier walking alongside the soldier bear.
The touching bronze Soldier Bear Statue was created by sculptor Allan Beattie Heriot.
We hope you enjoy our content. We think it's important to keep war history alive. If you do too, please consider becoming a supporter. Thanks.
Become a Supporter