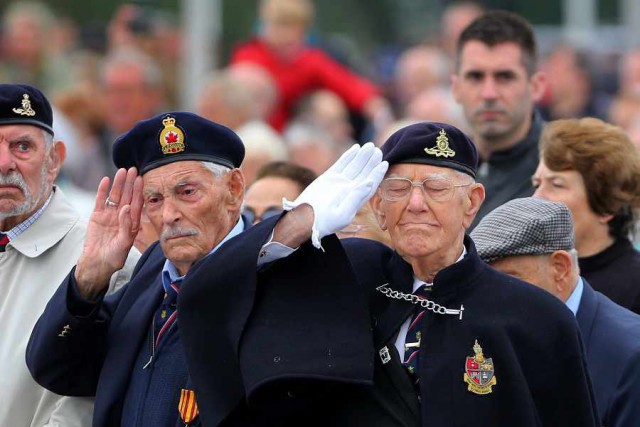 [Via]
The moment a Second World War veteran rode an old Norton 16H motorbike, his excitement and enthusiasm was beaming from his face. He spoke about the memories that this ride brought for him, memories that are a mixture of hope and despair, gain and loss, and memories that occupy a large part of his brain.
The Allied Beach Memorial had arranged a number of old military vehicles to commemorate the 75th anniversary of the famous evacuation. The event was attended by a number of visitors from all over the world. The stars of the show were seven veterans of the Dunkirk evacuation famously known as 'Operation Dynamo'.
For Mr Wright, 95, the Norton 16H motorbike carries a lot of memories and history. During his time of hiding in Belgian countryside from Germans, Wright and many like him got used to travel on this particular old school motorbike. For many soldiers, 16H motorbike was a godsend, which took them to the safety of their homes and got them together with their comrades. When Wright saw the bike in the exhibition, he could not help himself but to ride it, though not as swiftly as he did back in the days but it certainly made him happy.
The seven Dunkirk veterans that made the trip to participate in the 75th anniversary included, Mr Taylor, Mr Wright, James Baines from Knutsford, Manchester, George Burton from Reading, Edward 'Ted' Oates from Wendover, Vic Viner from Dorking Surrey, and Michael Bentall. Bentall made a long trip from Ontario, Canada to join his comrades in the anniversary.
Recalling the events of the Dunkirk 75 years ago, Mr Viner shared his feelings about the chaos and resilience muddled together in the shallow waters of the Dunkirk Beach. He said that although he was tired and probably shot a couple of times in his arm, he was determined to make as many trips as possible on his boat to help his stranded comrades.
Although the number of the living Dunkirk veterans is on the decline, however their passion and morale is as high as it was, more then seven decades ago. In the ceremony the veterans had the centre stage, they shared the tales from the war complimenting human resilience and endurance when facing the evil, This is Oxfordshire reports.
Mr Taylor is determined to make another trip in 2020 to celebrate his 100th birthday with his comrades. He said that visiting the memorial is among the best times of his life, especially when he realizes that their legacy is not lost in the history.