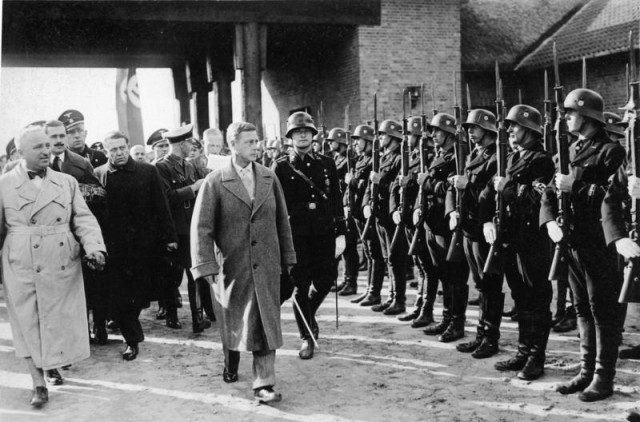 In the run-up to World War Two, it is well-documented that the abdicated king of England, Edward VIII, and his new American-born wife, Wallis Simpson, were sympathetic to the Nazi regime and had been guests of Hitler.
However, it has now been revealed just how much they distanced themselves from the Allied war effort. As details have emerged of Wallis Simpson's highly frivolous demand that her swimsuit be rescued from the South of France.
A new biography of Edward and Mrs Simpson, by Andrew Morton, has discovered official reports that Simpson's request, named Operation Cleopatra Whim, was actually undertaken by various diplomats.
Morton writes that the couple were oblivious to the reality of World War Two and the suffering of people back at home in Britain and across Europe, while they lived in a grand lifestyle in Portugal, away from the fighting.
When Mrs Simpson realised she had left a Nile green swimming outfit at the couple's South of France villa, which had by that time been occupied by the Nazis, she contacted the American embassies in Lisbon and Nice to coordinate the retrieval of the garment.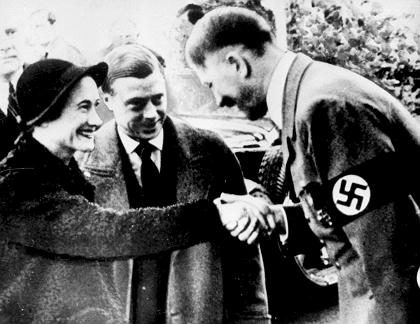 The diplomats followed her request and managed to get to the rented villa, which was empty and had been locked up by the couple before they left. The swimming outfit was found at the villa and sent directly to Mrs Simpson in Portugal.
Morton reports that the couple were in continuous contact with Nazi commanders, since they wanted to ensure that their homes in both Paris and the South of France would remain intact and unaffected by the war.
Meanwhile, they remained in Spain and Portugal in order to get away from controversy around Edward's abdication back home in Britain, The Telegraph reports.
Spanish diplomats were said to be horrified by the request when they heard about it and could not understand how a royal could ask favours of his country's enemies.
It is well-reported that Mrs Simpson was held as highly suspect by royal employees, many calling her deceiving, and even a blackmailer. It was only weeks after Edward had taken the British throne in 1936 that he decided to abdicate in favour of marrying the American.
In Morton's opinion, Edward was disloyal to both his family and his country.