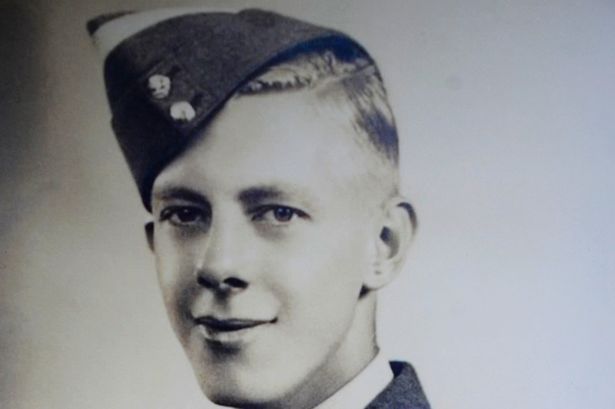 A WWII veteran who served in the Royal Air Force recently passed away before he could finally attain the long-sought after Bomber Commander Clasp. Gordon Mansbridge was unable to receive the Bomber Commander Clasp due to specific requirements for the award, but his family had lobbied for those requirements to change. Now, the matter has become moot due to Mansbridge's passing. Previously an Air Force navigator, WWII veteran Mansbridge lost his life to cancer early in April, 2014.
Mansbridge navigated for air raids under orders from the Central Mediterranean Forces. His missions were based out of Italy and North Africa, which was the crux of the problem when it came to his award. The Clasp is only given to those who left out of British bases and flew specifically for the Bomber Command. Since the WWII veteran did not meet these specifications, he was unable to supplement his Star medal following the introduction of the Clasp in 2013.
Adrian Mansbridge, Gordon's son, has decided to keep lobbying for requirements to be altered. He recognizes that his father was not by far the only WWII veteran who was denied the award. Adrian is disappointed in the amount of time it is taking to reach a decision, as Parliament had sped up their review process when they realized Gordon Mansbridge did not have long left on Earth. This means that other potential award recipients likely do not have much time, either.
Gordon was out of the war before he had his kids. He had met his wife Sylvia not long after he enlisted, though the two were unwed until the war's close. His passing was not long before he would have celebrated his 69th year of marriage. The lost WWII veteran is remembered by his family as a man of great wit as well as skill around the house. Even though he could not receive the new medal, he is certainly honored by his family, the Get West London reports.
In honor of his father, as well as any other WWII veteran who may be eligible for the Bomber Commander Clasp pending alteration of the criteria, Adrian Mansbridge has stated that he is not done pressuring Parliament to speed up their decision. Sir John Holmes, the man who was reviewing Manbridge's case, pledges to continue his efforts in conducting a quicker process of review. He agrees that no WWII veteran should have to receive an honor posthumously when they could have been considered much sooner.