There are an estimated 620,000 surviving Second World War veterans, or 3.9 percent of the 16 million who served, according to U.S. Department of Veterans Affairs data for 2016.
Howard Tobin was one of these veterans. After his deployment from Fort Niagara on February 9, 1943, he was posted to the 551st Anti-Aircraft Artillery.  During his service, he fought in five battles, including the Battle of the Bulge, which resulted in substantial casualties. He took part in the liberation of French cities and was an eyewitness when the Dachau concentration camp was captured.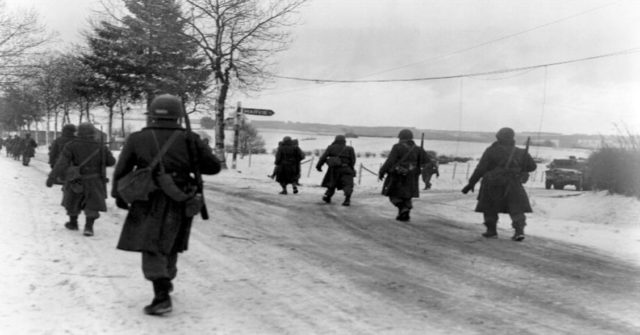 Despite these achievements, he wasn't recognized for his contribution until recently, 74 years later.  Tobin received the Good Conduct Medal; WWII Victory Medal; American Campaign Medal; European, African and Middle Eastern Campaign Medal, Silver Service Star, Honorable Service Lapel Button WWII, in addition to the French Legion of Honor Medal.
There are countless other veterans who have not received the proper due for their effort, time, and in numerous cases, their lives.
The awarding of medals honors not only Tobin but all service personnel who didn't make it back home from the Pacific, Africa, and Europe.
Surviving veterans are dwindling in number every day; with their disappearance goes to the collective memories of their sacrifices held by our society. Families and veterans alike will hopefully lobby for the recognition they have earned. In a similar vein, the public and elected officials should work to locate and draw attention to veterans who may not be aware of the possible recognition open to them, Lancaster Bee reported.
French Honorary Consul, Pascal Soares said it best during the awarding ceremony: the contribution of soldiers should never be forgotten, and Howard Tobin's story is a firm reminder.