The USS Booth (DE-170) was a Cannon-class destroyer built for the US Navy in World War II. Serving in both the Pacific and Atlantic Oceans, she provided escort for Navy ships and submarines.
She was laid down on January 30, 1943, by the Federal Shipbuilding and Drydock Co. She launched on June 21, 1943. The ship was named for Ensign Robert Sinclair Booth the first serviceman from the Washington, D.C. area to die in the war.
It was sponsored by Mrs. Annie L. Booth. It was towed out of the building yard by a tug (AT-208) to Norfolk, Virginia from June 24 – June 26, 1943. She was completed at the Norfolk Navy Yard and commissioned there on September 18, 1943, with Lt. Comdr. Donald W. Todd in command.
She was sold to the Philippines and renamed Datu Kalantiaw. She served under the Philippine flag until it ran aground on the rocky shore on the north side of Calayan Island in the northern Philippines during Typhoon Clara on September 21, 1981, 79 of 97 crew died in the accident.
Ammunition ship Mount Hood (AE-29) was sent to assist with the rescue at the scene. The Mount Hood pulled 49 bodies from the ocean and sailed to Manila to deliver them to the Philippine authorities after they could no longer hear tapping from within the ship.
Rear Admiral Simeon Alejandro, Flag Officer in Command of the Philippine Navy, addressed the crew of the Mount Hood when the ship arrived in Manila.
He thanked the men for taking part in the recovery and offered the thanks of the nation to them. The wreck of the Datu Kalantiaw has been called one of the worst disasters in Philippine Navy history.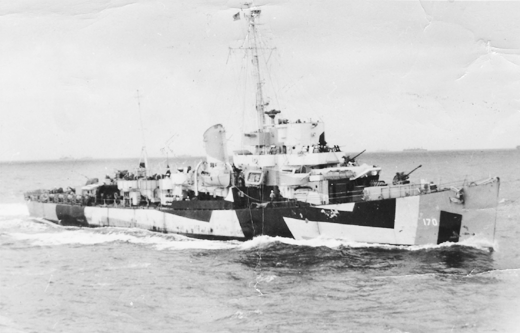 USS Booth [Via]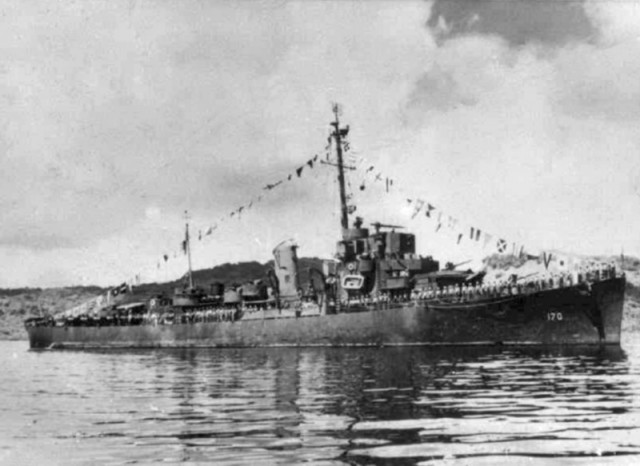 USS Booth circa 1945 at Truk Island [Via]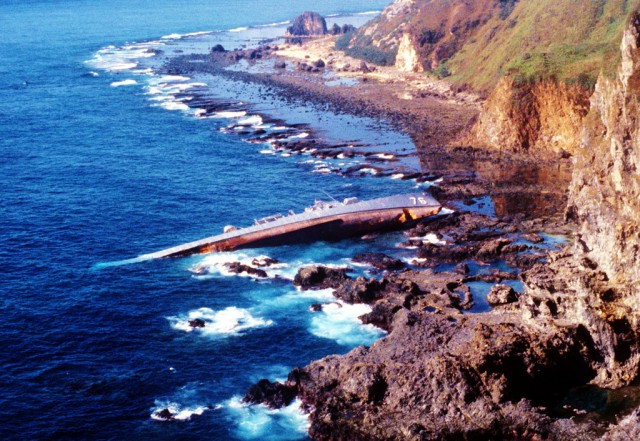 [Via]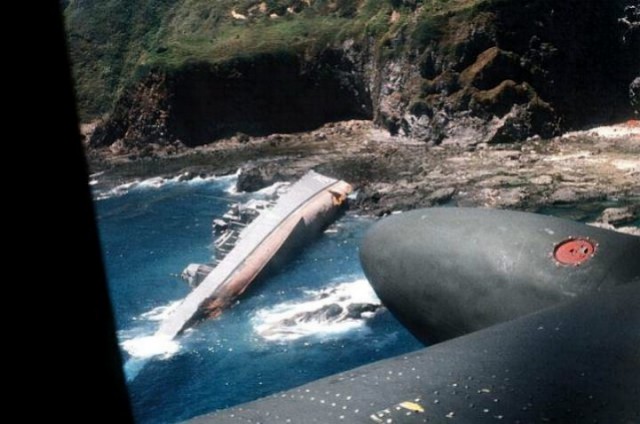 [Via]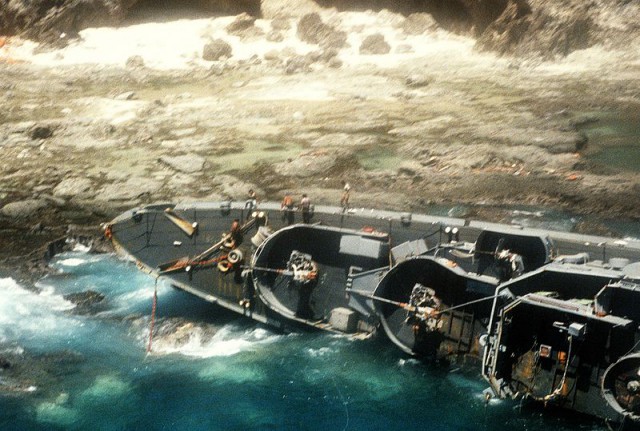 An aerial view of the capsized Philippine destroyer escort BRP Datu Kalantiaw PS-76 [Via]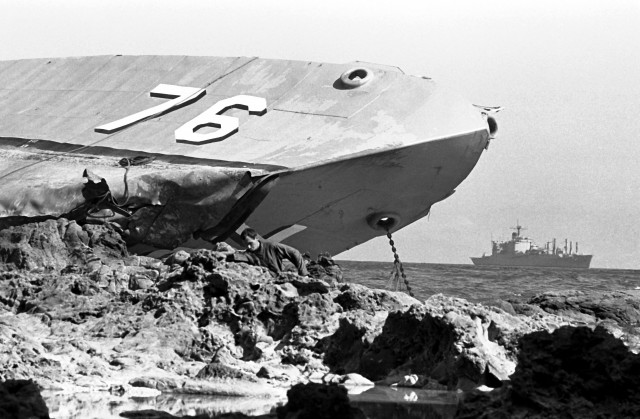 The damaged bow of the beached and overturned Filipino frigate RPS DATU KALANTIAW (PS-76) lying on its port side with its rescue ship, the ammunition ship USS MOUNT HOOD (AE-29), anchored nearby during search and rescue (SAR) operations. The frigate was overtaken by Typhoon Clara, 09/22/1981 [Via]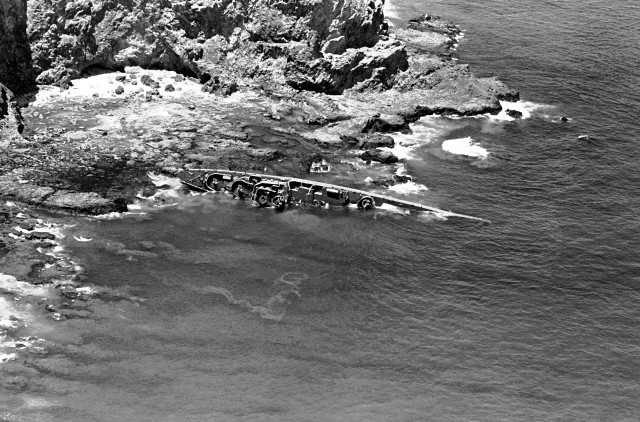 An aerial view of the overturned Filipino frigate RPS DATU KALANTIAW (PS-76) lying on its port side among the rocks. The ship was overtaken by Typhoon Clara, 09/22/1981 [Via]