Daniel Levasseur has affectionately earned the title of "Frenchie" from friends and associates in the veteran's community in recognition of his family's European heritage. Clever nicknames aside, Levasseur's legacy includes an impressive career with the U.S. Army that has inspired him to continue his public service through organizations such as the American Legion.
Raised in Fort Kent, Maine, Levasseur graduated high school in 1986 and enrolled at the University of Maine in Orono because of an interest in playing professional hockey. But like many young students, he concentrated on activities other than his studies, leaving school after a couple of years.
"I thought I would join the Marines, but when I went to the office, the regular recruiter wasn't there and the guy filling in basically told me to go away," he said. "When I was walking down the hallway to leave, the Army recruiter caught me," he grinned.
Enlisting in 1990 as a petroleum specialist — the only occupational specialty available to him at the time — he traveled to Fort Leonard Wood, Missouri for his basic training and then to Fort Lee, Virginia, for his specialized training. From there, he was transferred to Fort Dix, New Jersey, where he learned "how to drive everything the military owned."
With a chuckle, Levasseur added, "All that training seemed to be for nothing because they sent me to Desert Storm in November 1990 and assigned me to the 4th Cavalry out of Fort Riley (Kansas). I ended up becoming assistant commander of a Bradley Fighting Vehicle (an armored transport) and never performed the job that the Army had trained me to do."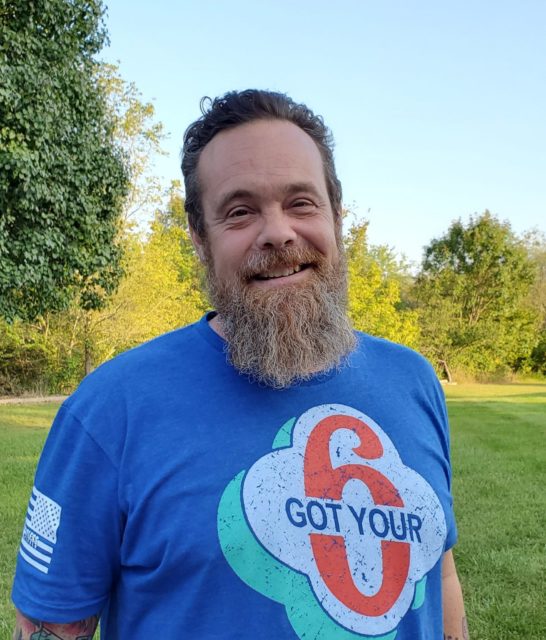 Shortly after his return stateside, he was assigned to a mechanized cavalry unit at Fort Polk, Louisiana, with deployments to Panama and Honduras. He later received orders for a maintenance company at Kaiserslautern, Germany, and, while overseas, began the transition to working in an entirely different capacity.
"They must have recognized a particular skill set in me and I was placed in operations," he said. "While I was there, the genocide in Rwanda occurred and I was deployed to help ensure we had the appropriate tools and parts coming in on a regular basis to support the military mission there."
When the brief deployment to the African country ended, he returned to Germany and was later assigned to the brigade headquarters at Manheim. It was during this timeframe that he completed three separate deployments in support of the peacekeeping operations in Kosovo.
He was then reassigned back to Kaiserslautern, working at the Industrial Center overseeing the maintenance activities of various National Guard and Reserve companies completing their annual training exercises.
"I was sent to Fort Riley, Kansas, in the late 1990s and worked my way up to motor sergeant for a combat brigade, but I reenlisted in 1999 to become a military policeman (MP)," he explained. "After completing the MP school at Fort Leonard Wood, I was assigned to a military police company at Fort Lewis, Washington."
In his free time, he overcame his childhood fear of the water brought on by the first Jaws film by undergoing training to become a certified scuba instructor. The value of his civilian training was recognized by military authorities and he spent several months as a scuba instructor for the 5th Special Forces Group, which afforded him opportunity to travel to Thailand and assignment as diplomatic security at the U.S. Embassy in Bangkok.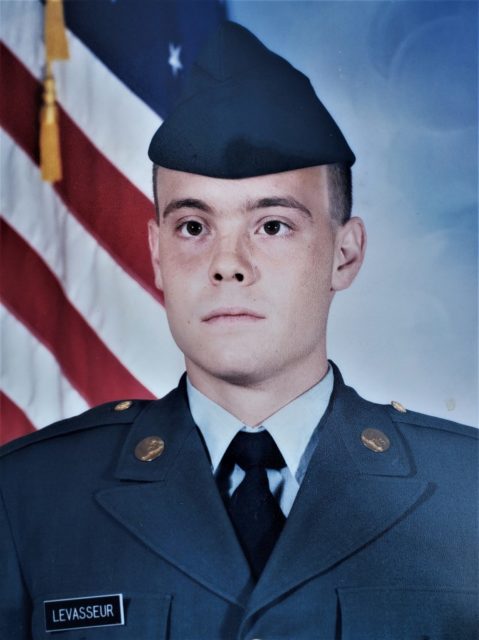 Following the events of 9/11, he spent two years at the Pentagon and was classified as a military aide to former Secretary of Defense Donald Rumsfeld, at times serving as a liaison between the military police and Capitol Police.
"I escorted Rumsfeld about 70 percent of the time, which allowed me to make some really good friends and see the whole military picture," he recalled.
Levasseur returned to Germany when assigned to the 235th Base Support Battalion at Ansbach and Katterbach as senior desk sergeant at the military police station. In 2007, he traveled to Fort Leonard Wood, Missouri, to complete training as a drill sergeant with the military police.
He was soon appointed operations sergeant and later first sergeant with the 795th Military Police Battalion followed by his transfer to the 14th Military Police Brigade to work operations. In 2010, he moved to the nearby Military Police School on Fort Leonard Wood, continuing operations work on a worldwide scale until retiring with nearly 25 years of service on October 31, 2014.
The father of twin girls, he now resides in Mid-Missouri with his wife, Buffy Lin. He has adjusted his recent focus to identifying ways to assist his fellow veterans, too many of whom he feels may be contemplating suicide. This has inspired Levasseur to return to school and earn his master's degree in military psychology from Adler University in 2015.
"The university program was excellent because it demonstrated how to help others deal with issues like PTSD, loss, or the stresses associated with deployment," he said. "I deployed many times in my career, so those experiences along with these classes help me connect to veterans on a personal level, I believe."
The veteran matter-of-factly stated that his career, sprinkled with deployments to other locations such as Mogadishu, Iraq, and Afghanistan, is the motivation behind his involvement with the American Legion and leaves him with a lasting sense of fulfillment.
"I signed up to spend two years in the Army because I thought I would do my time and get GI Bill money, go to college and become a professional hockey player," he chuckled. "But two years became nearly twenty-five and I stayed because I wanted to be part of something bigger than me."
He added, "I have lived through a lot of interesting history and deployments…and I can look back on these experiences and be proud of what I have done."
---
Jeremy P. Ämick writes on behalf of the Silver Star Families of America