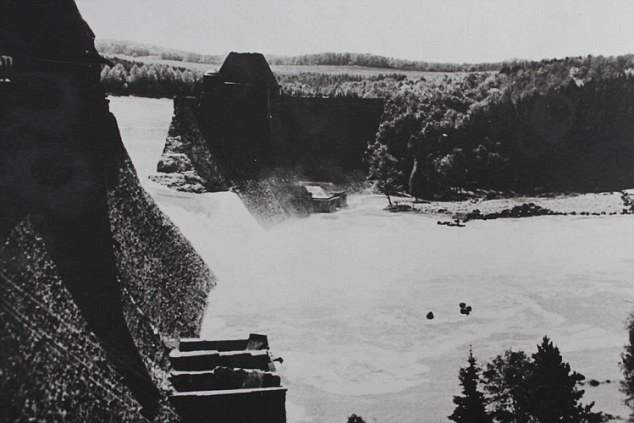 On 17th march 1943, a special Royal Air Force bomber squadron was formed under conditions of considerable secrecy. The aircraft were based at RAF Scampton, a bomber base near the English city of Lincoln.
The new 617 squadron (as it came to be known) was to undertake a single mission – to fly across the English Channel, the Netherlands and into Germany at zero feet, and to drop a special bomb on the Ruhr dams in the industrial heartland of Germany. Pilots and crews were to undergo a period of intensive training, learning to fly at extremely low altitude above water, and releasing a bomb that would bounce across the surface, hitting the dam and sinking to the bottom before exploding, releasing millions of tons of water to flood the steel factories in the Ruhr valley, the Mail Online reports.
On the night of 16th May, 133 men in 19 Lancaster bombers took off on what was to be a successful mission, but the price was a high one; 53 men died that night.  Wing Commander Guy Gibson, the squadron commander, was awarded the Victoria Cross for his actions during the raid, and the survivors – known afterwards as the Dambusters – were treated as heroes.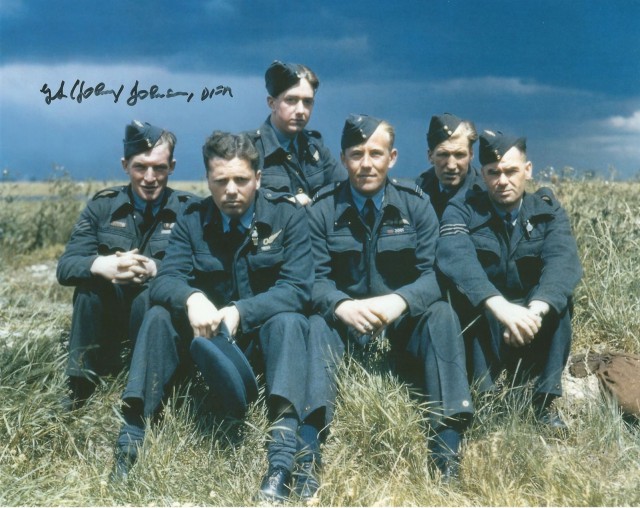 More than seventy years have passed, and there are only two surviving members of the Dambusters raid.  Ninety-three-year-old George 'Johnny' Johnson, who was a bomb aimer on the raid still mourns the comrades who didn't return. Talking about his memories of that night, George remembers that Barnes Wallis, the designer of the bouncing bomb cried in the operations room afterwards and said "I've killed all those young men and I'll never do anything like that again".
Guy Gibson tried to comfort him, saying "no Barnes, you didn't kill those people, without you that raid could never have taken place. We would never have been as successful as we have been. But you have to know that whenever we take off on any of these raids we realise there is always the possibility that we may not be coming back and that is what's happened to those people tonight, not your fault at all".
George Johnson believes that the Dambusters raid was a success, despite the awful loss of so many of his comrades.
"I feel lucky in that I was in the right crew, in the right place at the right time. I feel privileged and honoured to have been able to take part in that particular raid."