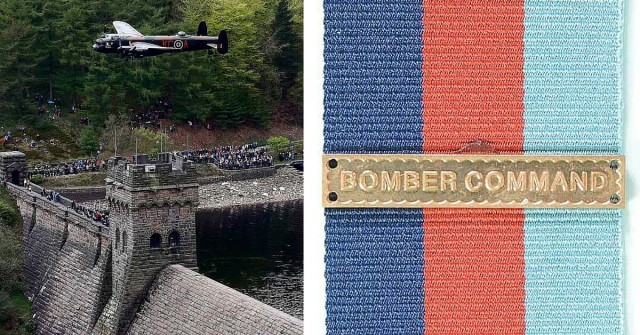 The last surviving British Dambuster bomber pilot is furious with Prime Minister David Cameron for failing to appropriately recognize Bomber Command veterans and their contribution to victory over the Nazis.
The government decided in 2013 to award a clasp instead of a medal to surviving WWII veterans. The clasp is merely an attachment that they expect the veterans to add to the ribbon of their existing Star medal; a medal that all WWII veterans were awarded for their service in overseas combat.
George Johnson, 94, believes that Bomber Command veterans should be properly awarded a medal rather than the paltry clasp that has been offered instead. He spoke of his outrage at a recent fundraising event held to raise money that will be used to build an education centre at the International Bomber Command Centre near Lincoln, England.
"I have a strong feeling against politicians who have still not accepted or commemorated the 55,573 Bomber Command aircrew who gave their lives in service to their country," he said. "There is still strong resistance to the creation of a Bomber Command medal. There has been a clasp issued which has to be attached to one of the existing medals. To me that is an insult and I have one, but I have yet to wear it. It is still in its box."
Mr Johnson was a sergeant in one of the 617 Squadron Lancasters that bombed the Ruhr Dams in the famed 1943 Operation Chastise.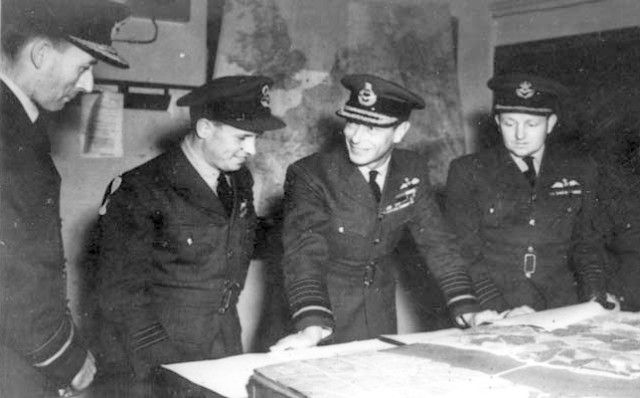 Other Bomber Command veterans are also in agreement with Johnson that the government's decision to award a clasp rather than a medal is insulting. As far as these veterans are concerned, bomber pilots spent the entire length of the war in Nazi Germany skies and that their service far outweighs the time served in other campaigns during that war, such as the Pacific, Burma or France, yet veterans of those campaigns did receive medals for their service.
This is not the first incident in which veteran commemoration has been brushed aside by politicians; according to Johnson this issue goes back to Winston Churchill's premiership
"Bomber Command wasn't mentioned in his final speech [at the war's end] but he did manage to be in America at the time of the Dams Raid so he was there to make the announcement to the Americans. Good for him. That has passed on from politicians from then on."
Johnson also described the government as "two-faced" because they did not donate any money to the Bomber Command memorial fund but ministers were more than willing to show up and sit in the front row at the Queen's 2012 unveiling of the memorial in London's Green Park.
The names of all 55,573 pilots who sacrificed their lives for their country will be inscribed on the walls of the new heritage centre and memorial.