When Kenneth Parker landed on Gold Beach, Normandy, on D-Day, he was only 17 years old.
He was part of one of the most daring, yet under-reported raids of World War II; Operation Aubrey, or, The Battle of Port-en-Bessin.
Five of the fourteen landing craft that transported the Royal Marines No. 47 Commando to the beach were sunk by the Nazi defenders as they approached the shore. Parker, a corporal at the time, survived along with 340 other soldiers. 76 of their comrades were killed just trying to get to the beach.
Nicknamed Pixie because of his size, he hiked twelve miles behind enemy lines with his unit. Their goal was to take Port-en-Bessin. It was to be strategically important supplying fuel for the Allied push into France.
Port-en-Bessin was the termination of the Pipe-Lines Under the Ocean operation which delivered oil from the Isle of Wight to France.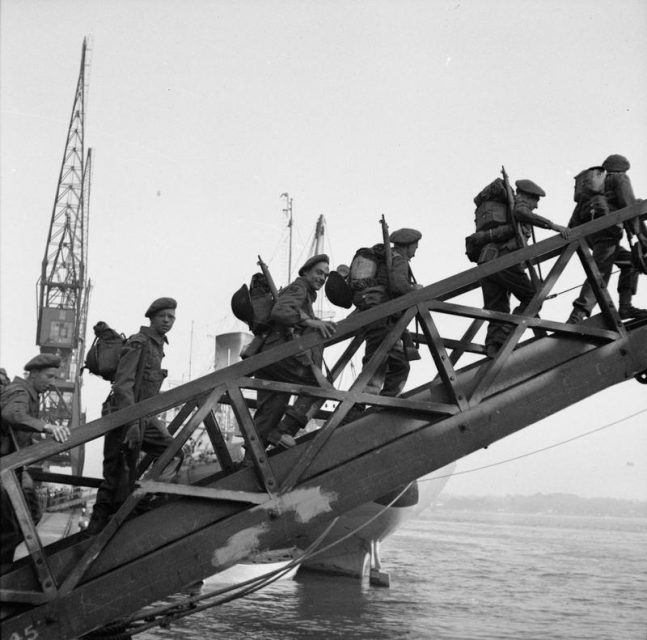 Parker and his fellow soldiers bravely faced land mines, bunkers, machine gun nests, snipers, and flamethrowers to get to the port.
More members of the team were killed when they happened upon two Nazi Vorpostenboot flakships. They had not received any warning those ships were there.
By the end of the war, only 88 of the 47 Commando were still alive.
Parker was born in 1926 in Bristol. He left school at the age of 16 and began working at a local brewery. He was fired for smoking a cigarette on the job. He was trying to figure out how to tell his mother that he had been fired when he passed a Royal Marines recruitment office. He went in, lied about his age, and got the paperwork needed to join the Marines. When he got home, he told his mother that he had lost his job but, if she'd sign the papers, he had found another.
On D-Day, their landing craft was hit, and they left the boat in the deep water. Men discarded anything that weighed them down, including their weapons and ammunition, their boots, and sometimes even their pants.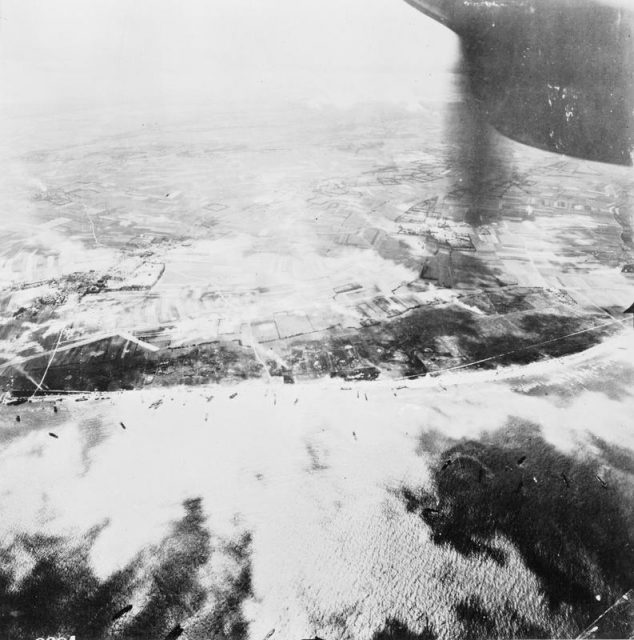 Parker's Y Troop made it to Escures through the German mines, heavy fire, and snipers. Q Troop joined them, and the two troops were ordered to hold it with very little ammunition against sustained German attacks.
They took Hill 72, which overlooked Port-en-Bessin, lost it and took it back again. By the eighth of June, the Germans had surrendered, and the British soldiers were given a heroes' welcome by the grateful citizens.
Parker went on to fight at the Battle of the Scheldt in Belgium and Holland in 1944. At that battle, 47 Commando was part of an assault on the Dutch island of Walcheren which was controlled by the Nazis.
On the 28th of November 1945, 47 Commando arrived back at Haywards Heath, West Sussex, where they were disbanded in the January of 1946.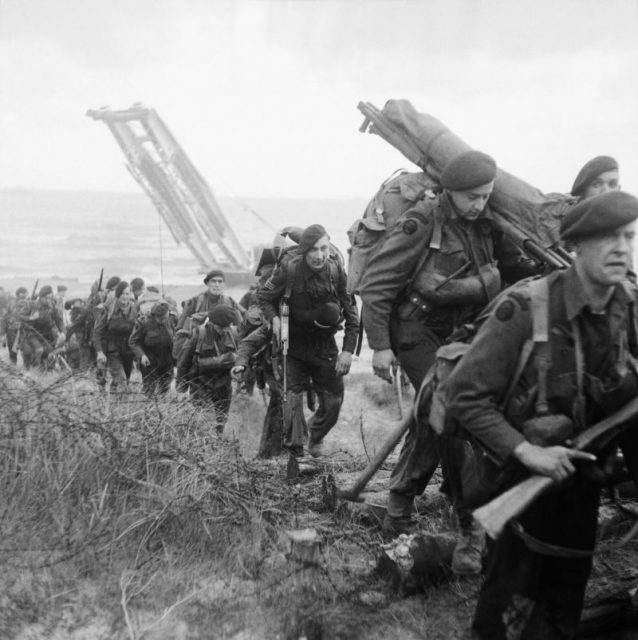 Weeks after the war ended, Parker married his fiancee, Doreen. He was still serving in the Royal Marines in Ceylon at the time and served there until he was released from service in 1946.
After his discharge, he worked as a milkman in Bristol. He went on to become district manager before retiring.
Parker served as president of the Royal Marines Association (RMA) in Bristol where he organized parades and reunions. He also managed the association's Facebook page and sold raffle tickets. He returned to Normandy at every opportunity he could, along with other veterans of 47 Commando.
According to Patrick "Paddy" O'Connell, a BBC Radio broadcaster whose father served in 47 Commando, Parker was the most active WWII veteran of any rank, in any of the Armed Forces, in the entire UK.
Parker died at the age of 88 on April 14, 2018.