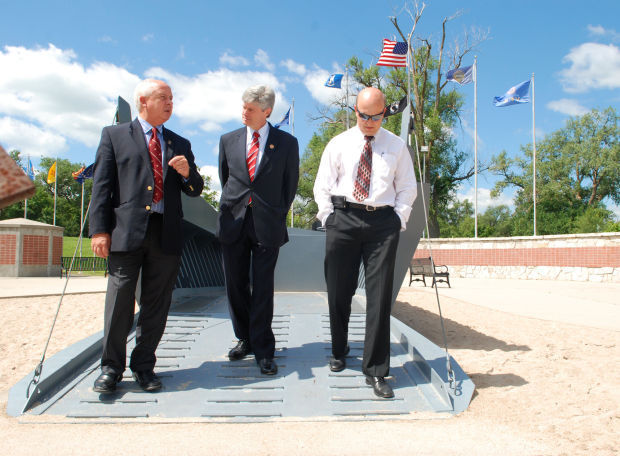 Andrew Jackson Higgins was the brain behind the boats that took Allied troops across the English Channel to Normandy for the D-Day invasion of German-occupied France during World War Two.
Now a local committee from Higgins' home town of Columbus, Nebraska is seeking to raise US$250,000 to put a memorial on the site of 'Utah Beach' on the French coastline to commemorate Higgins' boats. Utah Beach was the code name for one of the five sections of French coastline that the Allies stormed in 1944. The attack was the start of an almost three month campaign to liberate the French capital from the Nazis.
Higgins had his own business, Higgins Industries, based in New Orleans, and it was from here that he began designing and building vessels for the military. Not only did Higgins' boats help to ship 176,000 Allied troops to France, they also helped to transport thousands of vehicles, artillery and equipment onto the French coast on the first day of the attack, the Columbustelegram.com reports.
Higgins' boats were the LCVP landing craft and around 1,000 were used in the D-Day landings. General Dwight Eisenhower at the time referred to him as the man who' won World War Two'.
Higgins already has a monument in his name in Columbus's Pawnee Park.It features a metal replica of Higgins' boat with the man himself standing nearby watching soldiers storm the beach.US Government representatives and military historians are eager to make the new memorial on the French coast at Sainte-Marie-du-Mont happen in order to ensure Higgins' innovation is forever remembered and connected with the D-Day landings.
The committee has suggested a replica of the Higgins memorial in Columbus is erected at Utah Beach. They are currently liaising with French authorities to gain approval for the memorial, and fundraising has begun to raise money for the replica to be constructed.
So far it has been well received by the French and the committee believes it can be finished in time to coincide with the 70th anniversary. It is likely that the statue will need to be built whilst fundraising continues in order to meet the deadline.
If you would like to contribute or make a donation, contact the Columbus Community Foundationat www.columbusne.us