All four crew members of a Navy MH-60 Knighthawk have been safely recovered after their Naval Helicopter crashed near Mt. Hogue, California.
The aircrew consisted of a pilot, co-pilot, and two crewmen. They were supporting Mono County search and rescue efforts to rescue a lost hiker in the National Forest south of Boundary Peak, about 120 miles south of Naval Air Station Fallon.
The helicopter crashed around 6 p.m. on Friday, July 16, 2021. The crash site was 11,700 feet above sea level in very rugged terrain. The crew was able to communicate their location back to base on Friday, but the initial rescue mission undertaken Friday evening was unsuccessful. The survivors had no choice but to stay put overnight, although pilots were able to drop overnight kits to the downed airmen during the first rescue mission.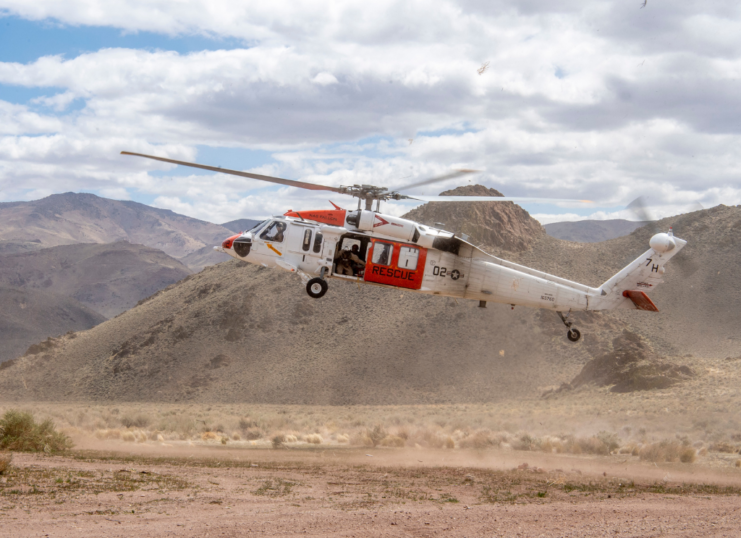 A second rescue mission was undertaken in the morning on Saturday, July 17, 2021. Another MH-60, Longhorn 01 helicopter was launched from Naval Air Station Fallon but unfortunately failed to retrieve the survivors. A CH-47 Chinook from Mather Air Force Base was then brought in for its high-altitude performing abilities. It was able to drop off a ground crew that worked with the survivors while the helicopter returned to base and refueled.
At approximately 2 p.m. on July 17, 2021, the CH-47 returned to the crash site where they were able to successfully recover the downed aircrew. None of the four crew members sustained any life-threatening injuries in the crash.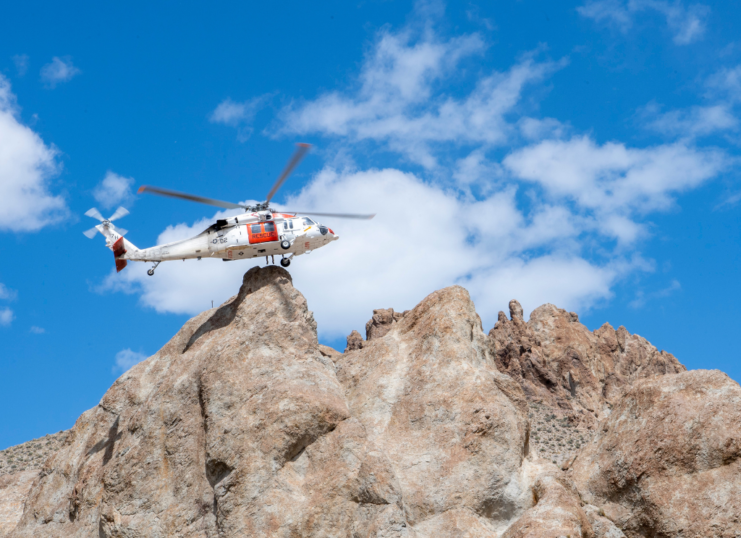 More from us: UK Secretary Of State For Defence Pays Respects At The Tomb Of The Unknown Soldier
The missing hiker was also found alive Saturday, according to the United States Forest Service. Currently, the cause of the helicopter crash is unknown. The Navy will conduct a mishap investigation, but the aircraft will not be moved from the crash site until the investigation wraps up.