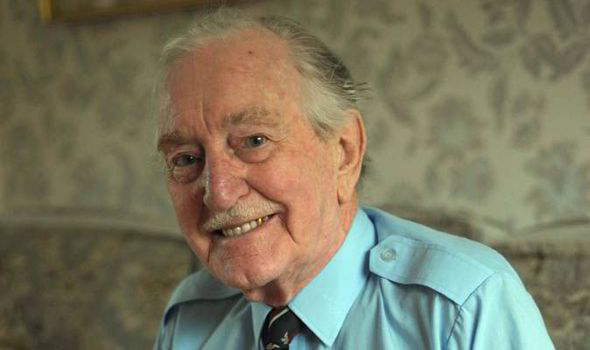 Eric Carter was a member of Force Benedict in WWII, and in that capacity he was partially responsible for carrying out one of the most covert missions of the era. The fighter pilot is now over 90 years old, but he does not forget a second of his duties during the war. Having considered it all his life, Carter has finally buckled down and written a tell-all book about his experiences and his duties as a member of Force Benedict.
Force Benedict was the name given to a particular group of British pilots from the Royal Air Force who fought on the Eastern Front to liberate Nazi-controlled territories from Hitler's grasp. Many of their actions were in response to Operation Barbarossa, the name given to the Nazi occupation of many Soviet territories. They specifically acted in defense of Murmansk, a Russian port which received vital Western imports.
Murmansk was the site of more naval and air force conflicts than many other marine locations around Russia, due largely to the fact that its waters were in constant movement which prevented them from freezing over. As in many naval conflicts, the air force was integral to its defense when Hitler launched an attack on the supply line. Stalin needed help following the destruction of over 1000 planes, and Churchill responded with Force Benedict, the Express reports.
Carter had been on leave, but received the call to duty twice before he could respond. He knew from the sense of urgency that his mission would be important. Force Benedict was to not only aid in the port's defense, but also deliver planes to the Russian forces and help train them for battle. Due to the heavy destruction already suffered by Stalin's forces, the mission was to be incredibly covert. Even Carter and his comrades were kept in the dark until they arrived at the mission site, initially told to pack for warm weather. They also had to keep a level of secrecy due to the Soviet Union's shame at receiving help from the West.
Force Benedict and their contribution to the Soviet war effort was not fully acknowledged until the mid-1990s, and since then Carter has visited Murmansk frequently for commemoration ceremonies. The pilots received Russian honors for their work to ensure their ally's victory at the port. To this day, many are surprised that the naval forces transporting the planes to Murmansk were never attacked and destroyed. Carter is satisfied with his performance as a member of Force Benedict, but he remains a solemn view on the matter. His belief is that he did his job; he does not feel the need to actively celebrate any action whatsoever that caused the death of another, even if he was fighting for the survival of freedom.
//