For violin maker Cyril Whistler, music is a treasure literally, that is, the wartime music sheet of Gottfried Federlein's Marsch-Impromptu as according to him, it holds the key to Hitler's treasure stash — gold and diamonds that is said to be worth £50 million.
Mr. Whistler goes on to say that he spent the last two years studying that wartime music sheet and believes that it's a "musical map to the lost haul" as he found typed comments and clues made by Martin Bormann throughout the score. These signs mark the place where the Tears of the Wolf are kept, Wolf being the nickname of the German dictator in his inner circle with tears pertaining to his cache of diamonds.
The Dutchman violin maker claimed that the map in the wartime music sheet points to the German army depot in Mittenwald, Bavaria.
Prior to this claim, Dutch director Leon Giesen already did three excavations around the said town. However, Mr. Whistler maintained that he has the exact spot to a T.
"I studied the score which, at first glance, is an unappealing piece of sheet music with typed annotations and runes," he recounted.
According to him, he couldn't find a connection between the Nazi treasure and Mittenwald upon his initial study. Nevertheless, he soon discovered that there was a typical number that kept appearing again and again either between the bars and was even encrypted throughout the music score.
"The more I studied the piece, the more I discovered. The letters, the number and the signs reveal a route," he stated.
While the Dutch filmmaker concluded that the runes were just added as distractions, the violin maker believes that the signs and the typed letters were not placed on the wartime music sheet without a reason.
And because of this, he is sure "beyond reasonable doubt" that he has found the exact location of Hitler's treasure stash as written in the score.
Recently, Mr. Whistler, who is from Arnhem in Netherlands, presented his findings to Mittenwald's town mayor Adolf Hornsteiner as well as Germany's Defense Minister Ursula von der Leyen. But he is not interested in hunting for the treasure himself at the said off-bounds site.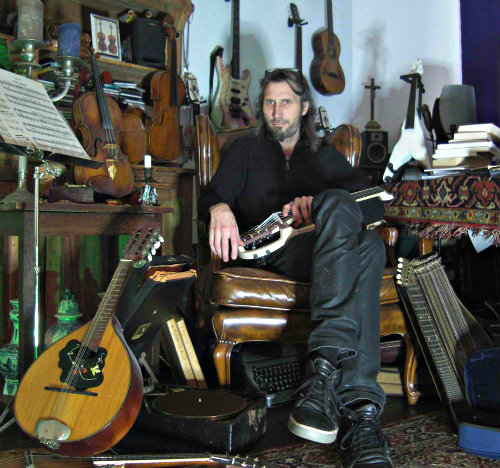 Meanwhile, a spokeswoman for the armed forces of Germany said that any excavation in the army depot in the Bavarian town needs the official approval of the Bundeswehr. However, they have not received any request to this date.
Accordingly, the lost haul contained 100 gold bars along with a massive stash of Hitler's diamonds. Legend has it that the notorious German Fuehrer gave Bormann the orders to bury bullion in the Bavarian hills during the final days of the Third Reich. It went on to say that the secretary scribbled the coordinates of the location on the wartime music sheet and sent it to the Nazis' accountant but then, the sheet never arrived.