For the first time ever, more than 150 classified WWI files were digitized by the National Archives and made available online.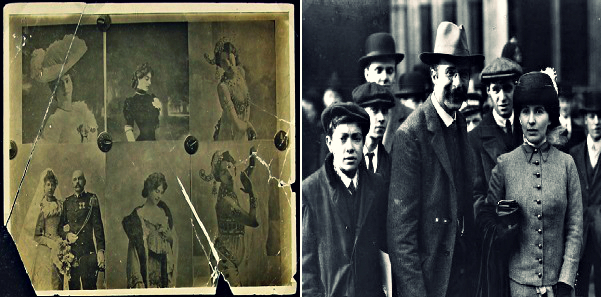 According to the BBC News report, these classified WWI files made available over the internet included dossiers on the Great War spies in the MI5 archives along with their interrogation reports and photos. The classified WWI files included those of Arthur Ransom, the Swallows and Amazons author, as well as the Dutch spy Mata Hari who was put to death for spying for the Germans.
The move is part of the National Archives' series in marking the centenary of the First World War.
Among the classified WWI files digitized are surveillance dispatches on institutions like the Bolshevik Party, the British Communist Party and even the Boy Scout Association. Additionally,individuals involved in politics – known fascists, communists and Russian leaders from Leon Trotsky to Vladimir Lenin – are also featured in these classified WWI files.
There are even documents pertaining to Ezra Pound, an American author and poet, as well as Edith Cavell, the British nurse who safeguarded a lot of soldiers in German-controlled Belgium, among the classified WWI files which are now available online.
This release by the National Archives, which is located in Kew, southwest London, is a part of its First World War 100 program which the organization put up in celebration of the Great War's 100th year.
As Dr. Stephen Twigge, the records specialist in National Archives, puts it: the classified WWI files in the organization's collection show how vital the security service is in keeping the nation safe all throughout the First World War.
He further comments that since the National Archives have made the classified WWI files available for the public to access online, people will be able to see for themselves and investigate what the war was like as well as the secret history behind it.