An American Civil War re-enactment between Union and Confederate forces at Pineville, La., became a learning experience for participants that showcased period fighting tactics, clothing and period weapons.
Union participant Nathan Stark said that prior to the start of the re-enactment officers were provided with a battle scenario and discussed strategies. The average soldier never realizes how the conflict will unfold, creating a more real life experience.
On the gun crew, gunners only see their tiny corner of what they are doing, said Stark.
Only the spectators saw the complete picture, and most concurred it was impressive.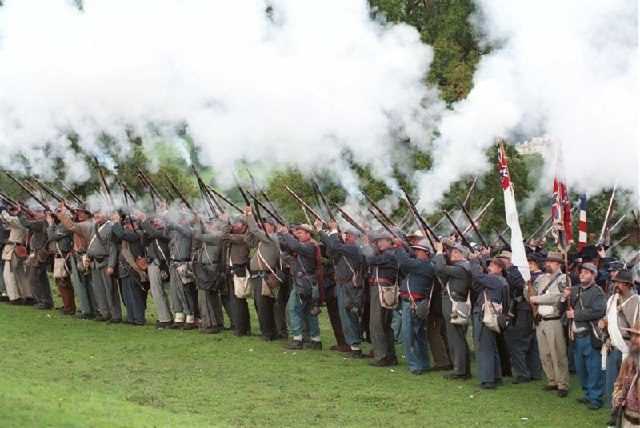 If the sound from the cannons reflected a small part of how loud they really were, oh my gosh, said spectator Sydney Finn.  You imagine yourself in it by picturing or imagining how terrible it really was.
Finn said the mock battle helped her comprehend the Civil War environment.
Confederate role player Chad Whitstine said the combat also illustrates a Civil War soldier's mentality.
They must really believe in what they are doing because only God decides whether a soldier lives or dies, he added. You are in the open exchanging shots.
Although re-enactors are not risking their lives, they do sacrifice a lot to follow living history as a pastime.
What people have to realize is how much labor is involved by individuals who take part in this, said spectator Bill Thomas.  There is a great expense, a lot of time expended and a large amount of technical understanding, Kalb reported.
Participants enjoy the battle and all agreed that what motivates them is a love of history.