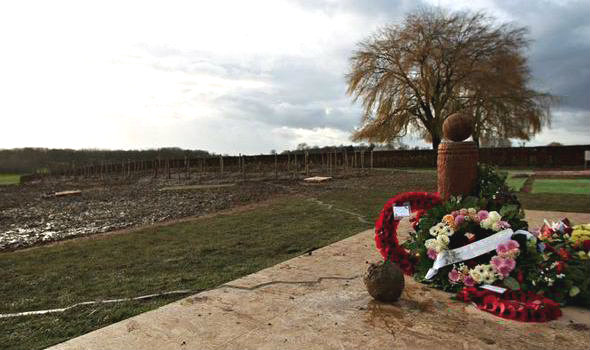 A poignant ceremony to commemorate the centenary of the Christmas Day Truce, which took place on Christmas Day in 1914 between the British and German troops, was held today, December 11, in Belgium.
The said observance was held at the exact spot where the event happened some one hundred years ago — in No Man's Land where the two warring sides put down their arms, shared stories and small mementos with each other and even went on to play a friendly game of football. Dignitaries gathered in the place for the event.
During the service, a football monument was unveiled by UEFA president Michel Platini, head of the European football together with Football Association chairman Greg Dyker and other political leaders.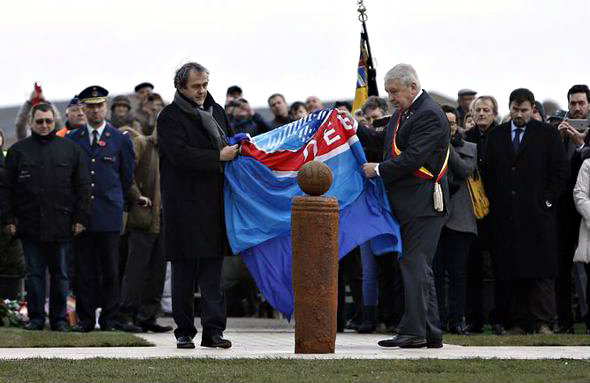 Before the Christmas Day Truce memorial was unveiled, UEFA President Platini gave out his address during the remembrance ceremony. The Christmas Day Truce memorial was erected at the field of Warneton in Ploegsteert.
In his address, Mr. Platini pointed out that the remembrance ceremony is a tribute to the memory of those soldiers who "expressed their humanity in a way that, despite belonging to the two opposite sides of the war, they managed to set aside their differences for a time to play a cordial match of football in the midst of the Great War.
Mr. Platini added that not only these soldiers opened a vital chapter in the making of the European community, they are also a worthy example of character for this world's present generation.
Hopefully, the erection of the Christmas Day Truce memorial, a football monument, will serve as a reminder to the young generation of today's societies that sports played a major role in world history.
Additionally, the ceremony is not the culmination to the commemoration of the centenary celebration of the Christmas Day Truce. In fact, it is the opening salvo of the string of events in celebration of the well-known historic truce.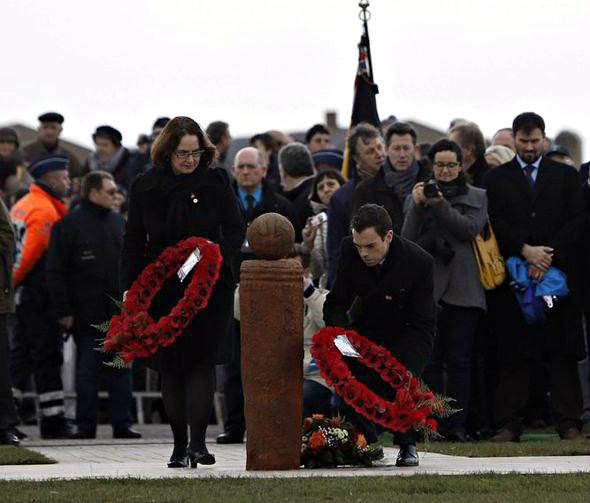 Tomorrow, Prince William, the Duke of Cambridge will spearhead an event in connection with the centenary celebration of the Christmas Day Truce. Other than that, there are friendly football matches in line in remembrance of the event.
Earlier in November, in line with the centenary of the Christmas Day Truce, retail store Sainsbury, in cooperation with the Royal British Legion, released their latest Christmas advert inspired from the Christmas Day Truce in 1914.