China's Ministry of Education has ordered changes in all history and school books, changing the start date of the Chinese People's War of Resistance against Japanese Aggression from 1937 to 1931. In Western history textbooks, it is known as the Second Sino-Japanese War.
The national revision has been mandated for every primary and middle school, in addition to teaching materials at universities nation-wide.
The directive requires all provincial, national and municipal level education departments to make a thorough investigation into eliminating the old phrase and using the new descriptive title in textbooks for the spring session. Associated content will also be revised under the directive.
The change is to embody the government's will, said an official with the Education Ministry. The State Council previously instructed the ministry to begin making changes in October 2016. New textbooks for the nation are ready now.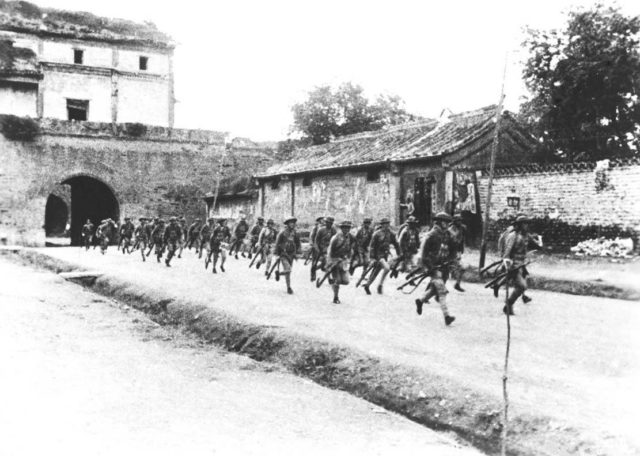 The Lugou Bridge Incident of July 1937, which is recognized as the Marco Polo Bridge Incident in the West, is often cited as the occasion when the Chinese war of resistance to counter Japanese aggression started.
On July 7, Japan held military exercises near Beijing (known then as Beiping city) and demanded access to Wanping County (on the other side of the Luguo Bridge) on the pretense of finding a missing soldier. When Chinese authorities refused, Japanese soldiers mounted an assault and attacked the county.
The Education Ministry changed the starting date of the War of Resistance to the Mukden Incident to September 18, 1931. The incident in Mukden was triggered when the Imperial Japanese Army blamed Chinese dissidents for the discharging of a small amount of dynamite close to a Japanese-owned railway line. The Japanese response was to mount a full invasion and occupy northeastern China.
The deputy secretary general, Fan Jianchuan of the Academy of Chinese Anti-Japanese War History in Beijing, said he supported the revision because it honored the truth of historical situations.
He said on his Weibo post that the exhibition on the War of Resistance in the Jianchuan Museum Cluster in Chengdu, on display for 14 years, has always cited the 1931 Mukden Incident as the onset point of the battle, Asia Times reported.
According to Britannica.com the beginning of the Second Sino-Japanese War was July 7, 1937, and it ceased when Japan surrendered on Aug. 15, 1945.