China's State Archives Administration began to release alleged confessions of Japanese war criminals who committed war crimes during the Second World War last July 4 in answer to Japanese Prime Minister Shinzo Abe's renunciation of any war atrocities committed in China by the Japanese soldiers during WWII.
The office promised to release full texts of war crime confessions made by Japanese war criminals, once every day.
Just last Monday, July 7, the States Archives Administration has released the confession of a Japanese army commander admitting that he committed the murder of over 2,600 Chinese soldiers and civilians at the height of the Second World War.
The recent confession released by the administration was made by Japanese war criminal Tsutomu Nagashima, who was the commander of the 54th brigade of the 59th Division of the Japanese Army for the years 1942 to 1945.
All in all, Japanese commander Nagashima confessed to killing 1,660 Chinese soldiers and 970 civilians in his watch. In his confessions, Nagashima even detailed the means as to how he and his men did the killings.
Commander Nagashima led his troops in 15 major battles which resulted in the mass murder of soldiers and civilians alike. He also admitted to being responsible in the burning down of more than 2,200 civilian houses within China while he was a war commander of the Japanese Army.
The publication revealed the gruesome methods Nagashima and his men employed in the murders. The Japanese war commander admitted to beheading, bayoneting, burning, hacking, hanging, exploding, gun shooting and even sending his victims into the gas chambers.
Additionally, the released confession was accompanied by scanned copies of the original piece in Japanese with translations made in Chinese and English.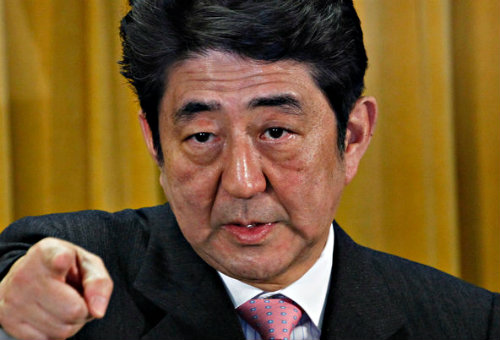 According to the Administration, the Chinese government had in custody a total of 1,109 Japanese war criminals in between 1950 to 1956. 1,017 of these individuals only made minor offenses and were eventually released in 1956. However, the remaining 45 Japanese war criminals were tried under the Supreme People's Court that very same year.
Moreover, the Administration added that the agency will not only publish the major war crimes committed by Japanese war criminals during the war. They will also bring the confessions of the 1,017 Japanese war criminals who only made minor offenses in public with the aim of driving out their point to PM Abe that Japan did commit atrocities in WWII.