It is likely that when Georgette Meyer was born in America's mid-west in the early 20th century, her parents envisioned for her a life as a wife and mother; perhaps a school teacher, if their daughter decided to flout tradition.
Little did they know she would grow up to be an internationally renowned war photographer, rivaling Martha Gellhorn (one of Hemingway's wives) as the world's bravest woman to report on conflicts around the globe, including the Hungarian Uprising and the Vietnam war.
Her small, bespectacled exterior hid what Fidel Castro once referred to as, "the polite little American with all that tiger blood in her veins." Her signature outfit while on assignment was an Australian safari hat and a pair of cat's eye glasses that made her appearance unique, almost startling.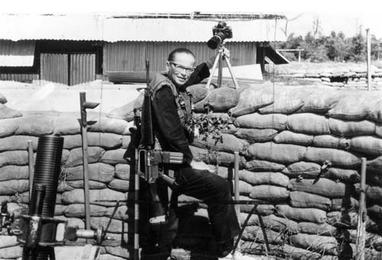 Her parents got an inkling of what was ahead for their child when she adopted "Dickey" as her nickname, a salute to her hero, Arctic explorer and Admiral Richard Byrd. She sold her first piece of journalism at 14, and at 16 she enrolled in MIT with just six other young women.  At 24, in 1940, she married Navy photographer Tony Chapelle, a considerably older man, and they became a reporting team.
A New York editor counseled Chapelle early on to "be sure you're the first woman somewhere." Heeding that advice led her to become the first female correspondent of World War Two, starting out with National Geographic. By the war's end, she had published nine books.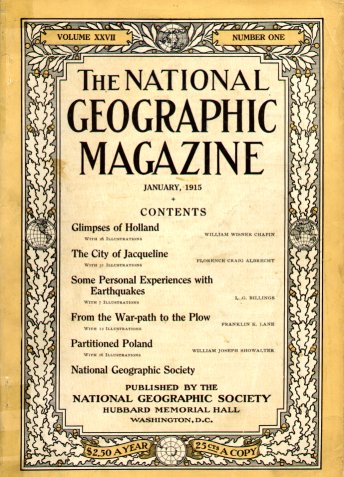 Her attempts at settling down inevitably failed. After trying a stint as an editor at Seventeen Magazine, she soon felt the tug of foreign assignments. Soon she was traveling from country to country, war zone to war zone.
But her husband's ill health made him anxious to settle down. By then, he had had two heart attacks. Chapelle refused, and the pair separated after 15 years together, after which she took on the roles of both photographer and writer. She qualified with the Screaming Eagles and was granted permission to parachute into combat to begin her reporting, another first for a woman.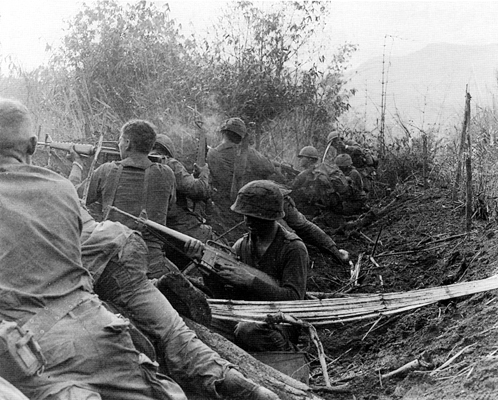 But being a woman in her field, even in the early, more liberated 1960s, was no easy task. Her autobiography, What's A Woman Doing Here? alluded to the comment she heard most frequently on battlefields around the globe. But her dedication outweighed all other considerations, to her peers and servicemen. In May of 1962, she won the George Polk Memorial Award, the highest award for bravery given by the Overseas Press Club.
On November 4, 1965, Chapelle was with the troops doing "Operation Black Ferret" a Marine mission near Chu Lai. The soldiers inadvertently walked into a trap and set off a series of explosion. She was struck in the neck, and before a helicopter could get her to the hospital, she died. She was the first female war correspondent to die while on assignment.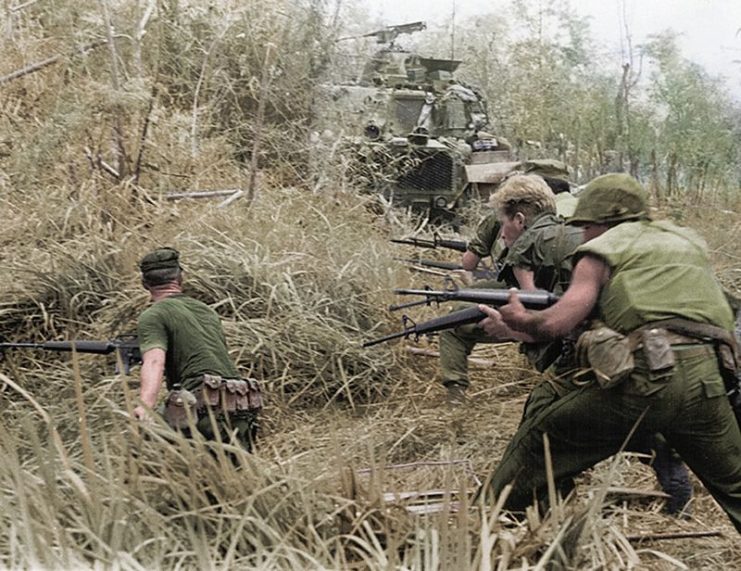 Soldiers mourned and held memorials. And just last year, (2017) she was made an honorary Marine. A colleague, Bob Considine, once wrote in the Milwaukee Journal that "Dickey ventured where angels and men twice her size and half her age feared to tread," he said in a moving tribute. "Dickey was one heaven sent of a woman."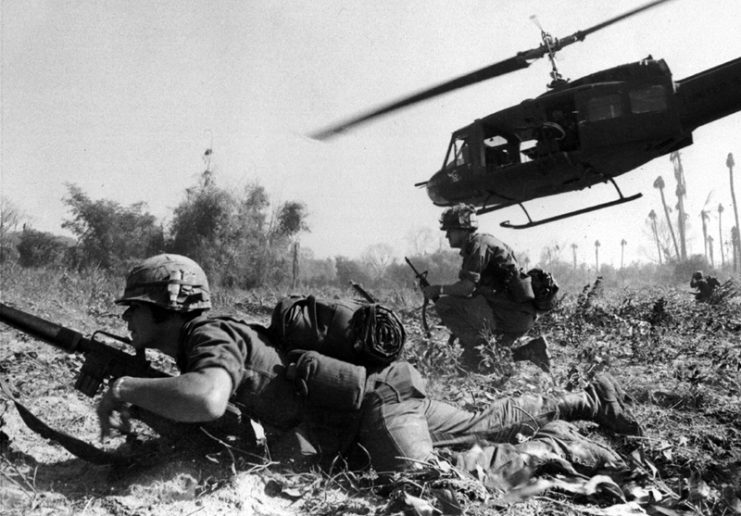 Read another story from us: The Beginning Of WW2 – Journalist Who Broke The Story – Claire Hollingworth
Chapelle once told an interviewer that "war is no place for a woman," but quickly put that remark in context by adding that it is no place for men, either. In other words, how wonderful it would be if wars did not exist at all.
As long as they do, she added, "As long as there are wars, I think observers of both sexes will be sent to see what happens."
We hope you enjoy our content. We think it's important to keep war history alive. If you do too, please consider becoming a supporter. Thanks.
Become a Supporter