Cary Elwes and Matthew Modine are starring in the World War II drama BURNING AT BOTH ENDS for Slingshot Ltd., as the opening project for the newly created Los Angeles-based production company.  The picture follows a group of resistance radio broadcasters in Nazi-occupied France as they evade capture alongside a Jewish family. Greer Grammer, Judd Hirsch, and Rob Gough are costarring. The film is based on the inaugural 2014 $50,000 Chronos Prize-Winning original script of the same name written by Matthew Hill and Landon Johnson who will also direct.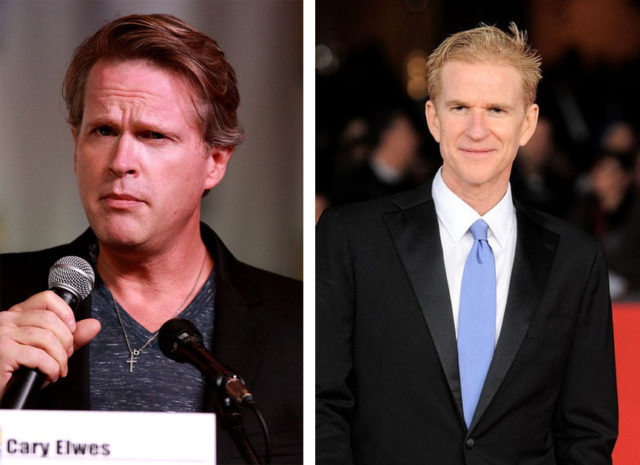 Producing for Slingshot is Jonah Hirsch, who returns to film after building the virtual reality company CGO Studios, which has produced ground- breaking VR experiences about The Wright Brothers, Anne Frank, and most recently, the first successful summit of Mount Everest.
Hirsch previously produced PASSION PLAY starring Megan Fox, Mickey Rourke and Bill Murray, and MAIN STREET starring Colin Firth and Orlando Bloom. Also producing is Tyler W. Konney, President of Taylor & Dodge, which recently wrapped up production of BLACK WATER, the action-thriller reunion of Jean-Claude Van Damme and Dolph Lundgren, which sold widely at Berlin. T&D will handle worldwide sales on the film.
Executive Producing the film are Roderick Flint and Joshua Fine, co-founders of Slingshot.
Ted Baehr, Editor-in-Chief of Movieguide, said of writer/directors Hill and Johnson, "they are an outstanding example of a brighter future." Baehr has been a major proponent of the film since its inception.
Principal photography will commence this spring.
Elwes recently completed BILLIONAIRE BOYS CLUB, where he costars alongside Taron Egerton, Emma Roberts, and Suki Waterhouse. Modine most recently appeared in the Netflix hit show STRANGER THINGS.