This massive dump of captured or destroyed German equipment lies near Isigny-sur-Mer on the crossroads of the D196 and the D203 in the direction of Lison, east of Hameau de la Madeleine.
What would the combined value of this dump be today? Who will ever know… these vehicles were all scrapped to help rebuild France.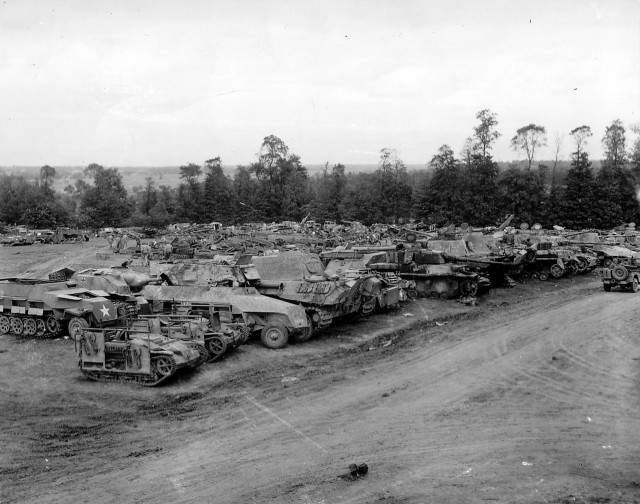 In this picture:
One Sdkfz 251 Ausf. D, and an assault gun Stug " Saukopf", and a Kubelwagen
Two light tanks; Renault UE with racks attached to launch 28/32cm Wurfrahmen (sf) rockets.
Half Track SdKfz251 Ausf D
One Pz V Panther
One A Pz IV Ausf. H or J.
Next to the Pz IV are two more MkV Panthers
And so much more to see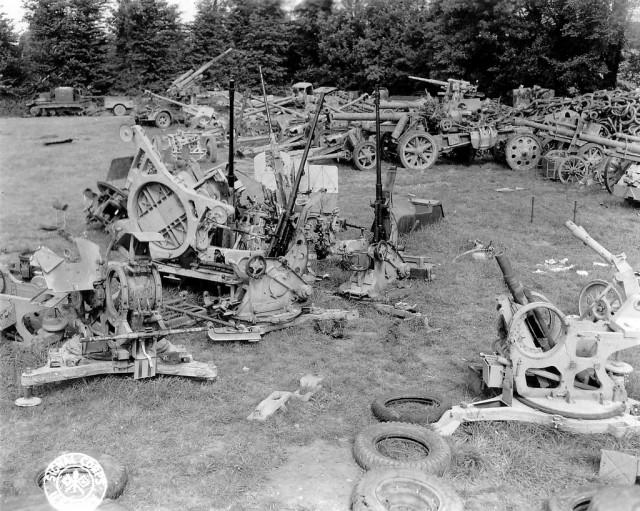 Numerous 20mm FLAK guns in the center and some 88mm Dual Purpose guns in the background.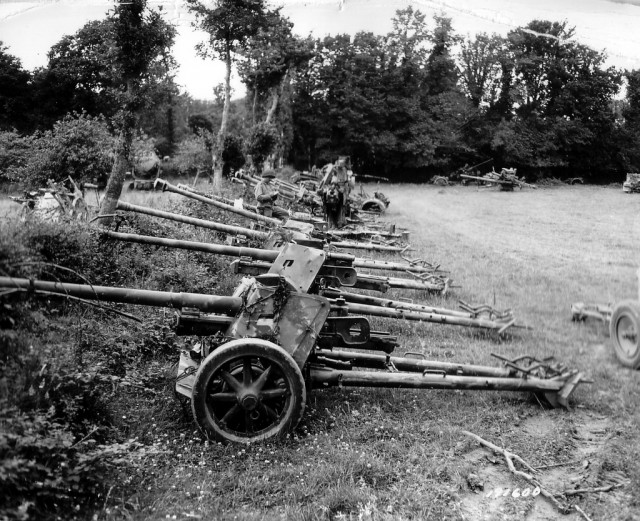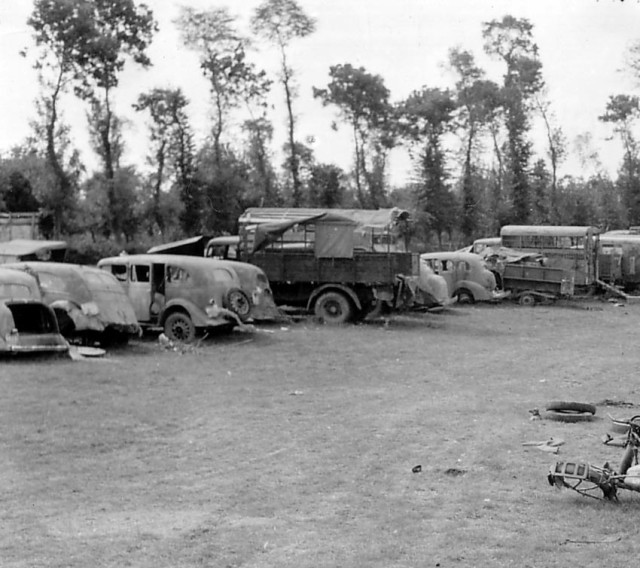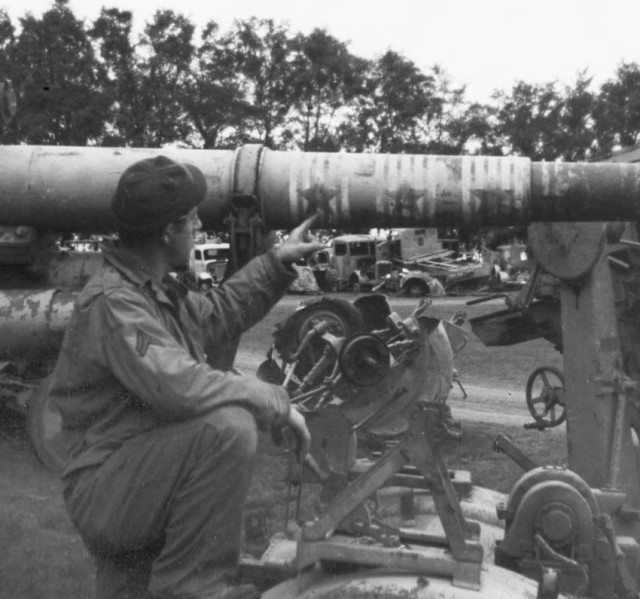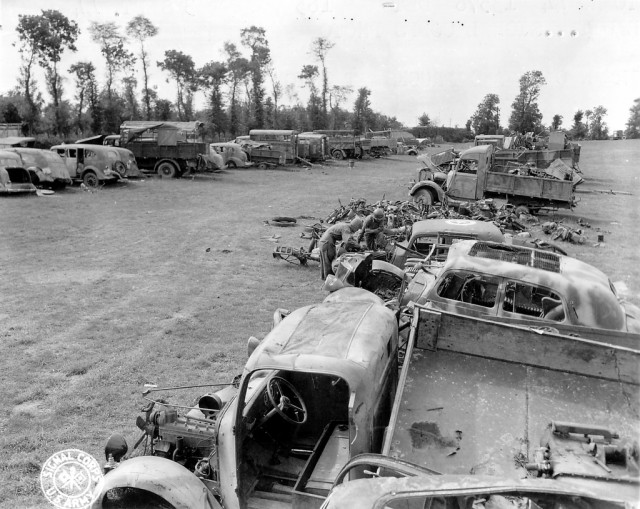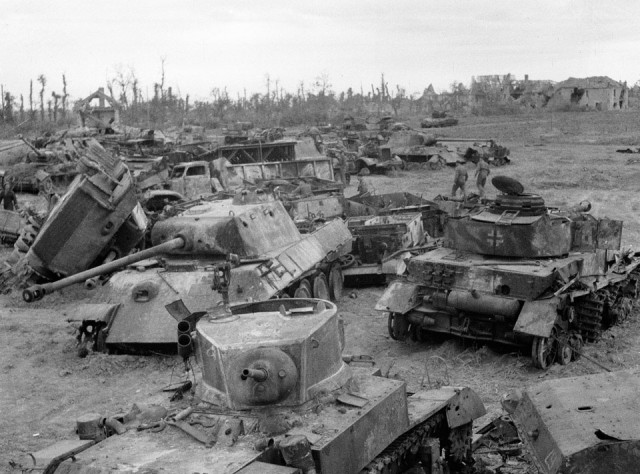 The wreckage of British and German AFVs destroyed in the battles around Caen, 1944. Some wrecked vehicles at a tank graveyard near Villons-Les-Bruissons. The fierce fighting in Normandy after D-Day so depleted the 3rd and 4th County of London Yeomanry's tank strength that they were merged on 1 August 1944, at Carpiquet.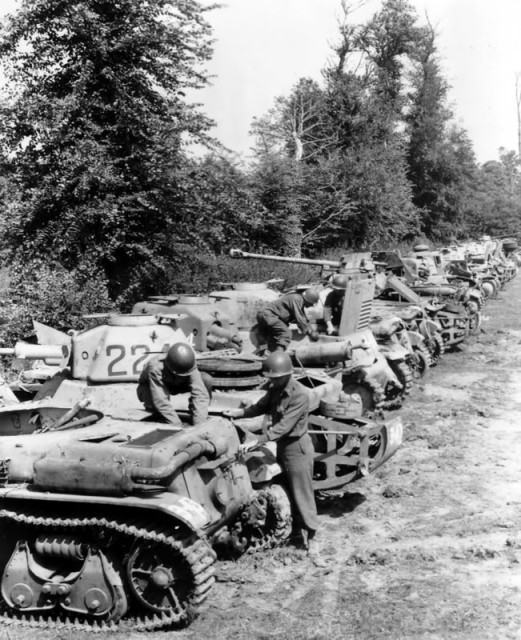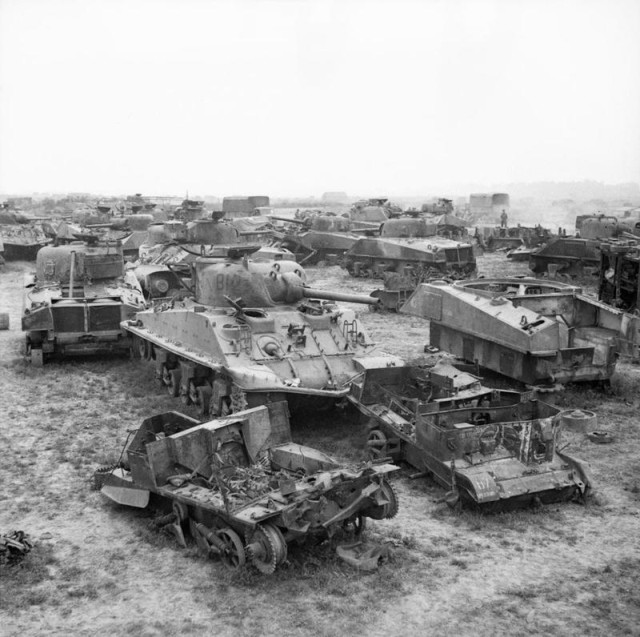 No German vehicles here but the remains of Sherman tanks and carriers waiting to be broken up at a vehicle dump in Normandy, 1st August 1944. All salvageable parts have been removed, and the remaining components are to be shipped back to Britain to be melted down and used in the production of new vehicles.