Captain Sir Tom Moore, soldier, fundraiser and household name, has died aged 100. Known worldwide as "Captain Tom", he'd recently been admitted to Bedford Hospital. Cause of death was Covid-19, with complications from pneumonia.
Fame comes late for some. And this was certainly the case with Captain Tom. At 99, when Great Britain was in its first lockdown, he captured people's imaginations with a unique fundraising challenge. Steadying himself on his walking frame, he completed 100 laps of his garden in Bedfordshire last April.
At a rate of 10 x 25 m lengths per day, he aimed to give group NHS Charities Together £1,000 in the lead up to his centenary (April 30th). But as attention focused on the veteran and his progress, the tally went up… and up.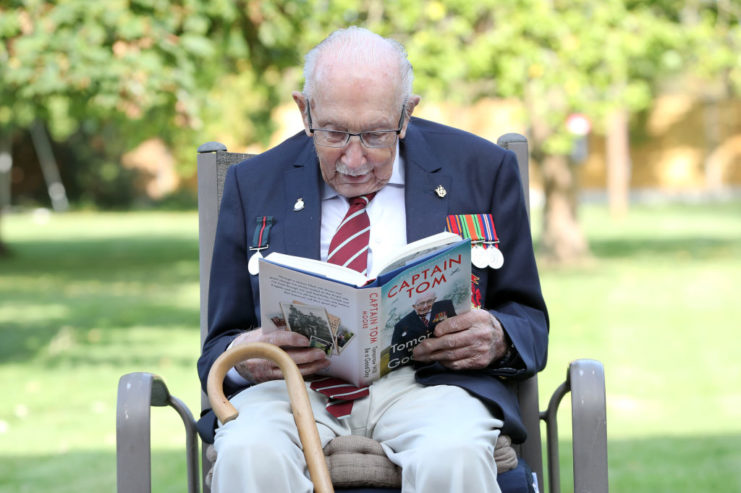 Quoted on the British Army website, Captain Tom paid tribute to health workers: "All of them, from top to bottom… they deserve everything that we can possibly put in their place. They're all so brave."
By the time he'd finished, the total topped £30 million. This unlikely national phenomenon spent the final year of his life a major celebrity and source of inspiration across the globe.
Born Thomas Moore in the town of Keighley, West Yorkshire 1920, he was part of a building family. His father worked in construction and his mother was a headmistress.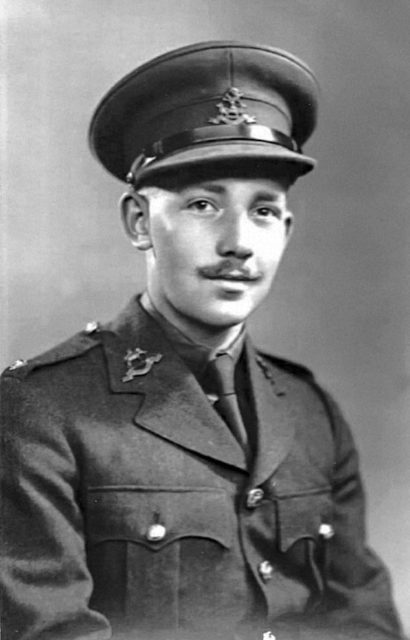 The country went to war in 1939. A young Moore signed up to fight. As detailed by the British Army, he joined the 8th Battalion, Duke of Wellington's Regiment. By 1941 he was a 2nd Lt.
Moore spent World War II in India and Burma (then Myanmar). Conflicts he was involved in included the Battle of Ramree Island. He went back to England a Captain, taking the role of instructor at the Armoured Fighting Vehicle School, Dorset. Captain Tom had been a member of the Royal Armoured Corps since 1941.
A more solid existence awaited him care of a concrete company, where he became Managing Director. Though thrills were had via his exploits as a motorcycle racer.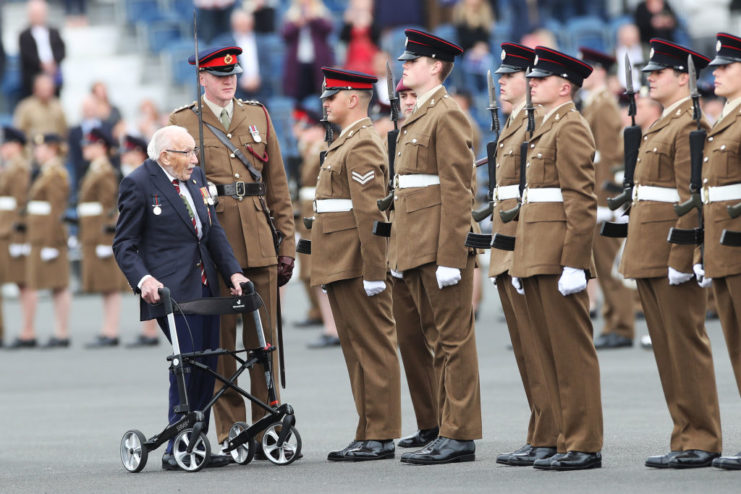 He grabbed the world's attention long after hanging up his crash helmet. Yet before the days of Coronavirus he spent a brief time in the spotlight. A 1983 appearance as contestant on TV quiz show 'Blankety Blank' was a sign of things to come.
Weeks after his incredible achievement years later, he received the title of "Sir" from Her Majesty the Queen. A statement has been released by the Palace, saying the Queen "very much enjoyed meeting" Captain Tom. She also passed on her condolences to his family.
He was married twice. Second wife Pamela passed away in 2006. Lucy Teixeira and Hannah Ingram-Moore are their daughters. They were with him before his death, together with nearest and dearest. A statement reads that in his final months "He was rejuvenated and experienced things he'd only ever dreamed of."
Things like a no.1 hit single, thanks to Michael Ball. Captain Tom had guested on Ball's radio show last year, one of his key media appearances. As well as making a record he broke one, as the oldest ever UK chart topper.
He actually earned 2 Guinness World Records, one for the single – 'You'll Never Walk Alone' – and the other for the largest sum raised during an individual walk for charity.
The rank of Honorary Colonel was bestowed on him by the Army Foundation College in Harrogate when he turned 100.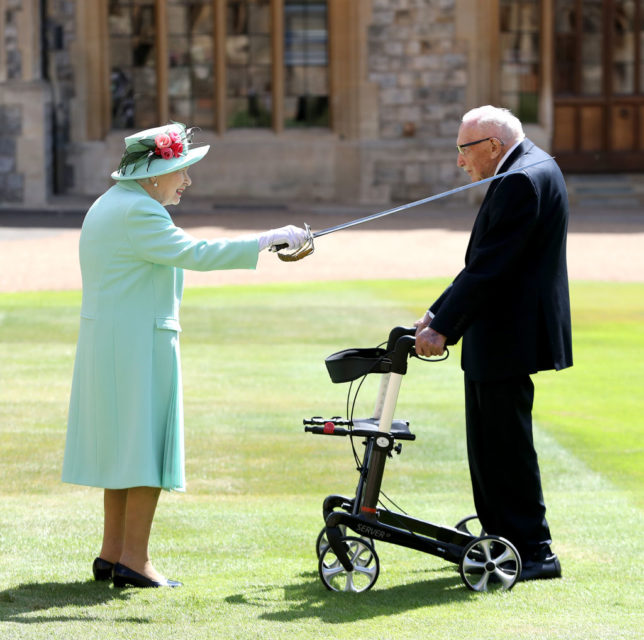 An autobiography was published last September. Called 'Tomorrow Will Be A Good Day', its title comes from an expression of Captain Tom's that kept people's spirits up during the crisis.
According to BBC News, his pneumonia treatment meant a Covid vaccination had to be ruled out. While Captain Tom was claimed by the virus he campaigned to defeat, he leaves behind an inspirational legacy and many fans among the great and good.
One of those is Marcus Rashford, the footballer and campaigner whose efforts to feed the nation's children also made headlines. "You fought for others til the very end" he said, via a statement on Twitter. "Thank you for being a shining light of 2020."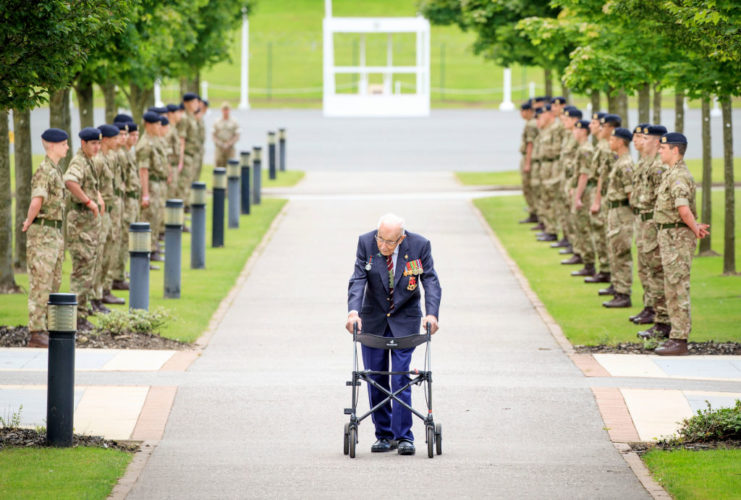 Downing Street has flown its flag at half mast in honor of Captain Tom. Prime Minister Boris Johnson described him as "a hero in the truest sense of the word."
The British Army tweets he was "An exceptional man and soldier to the end".
Presenter Piers Morgan, who interviewed Captain Tom late last year for his 'Life Stories' programme, said he "rallied Britain with his resilience, courage and optimism."
RIP Captain Sir Tom Moore, 1920 – 2021.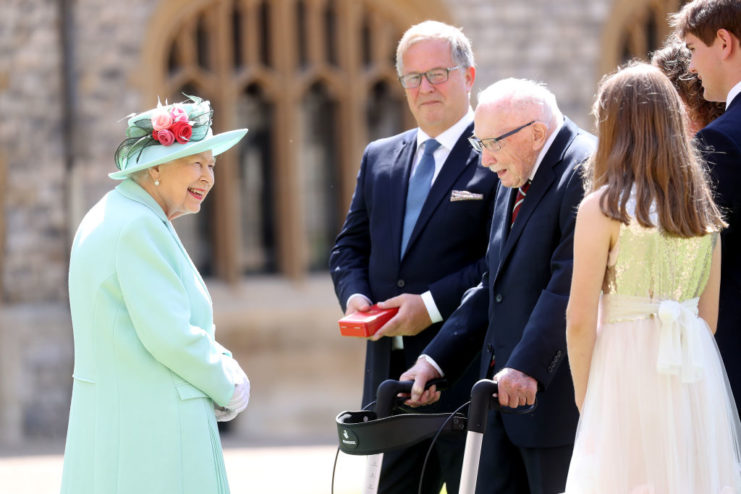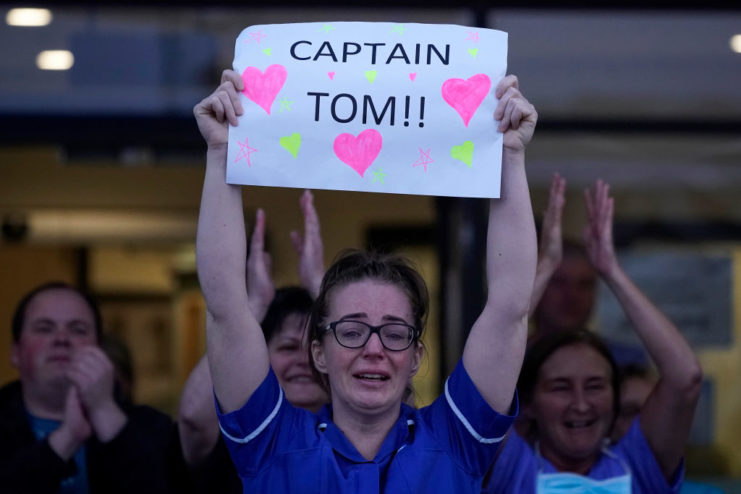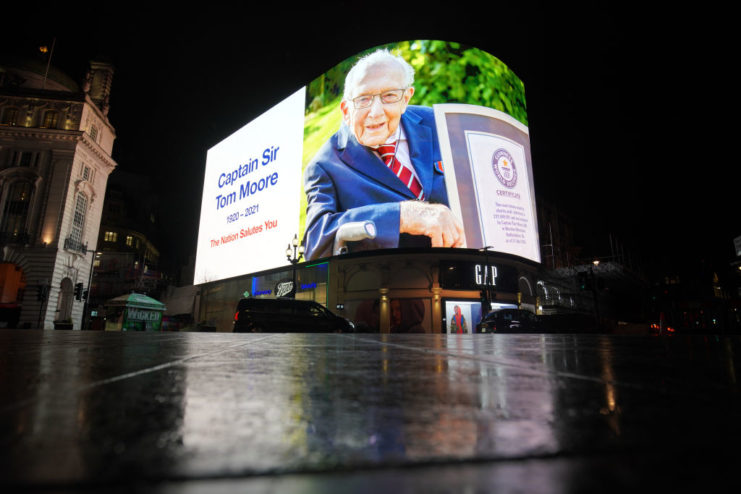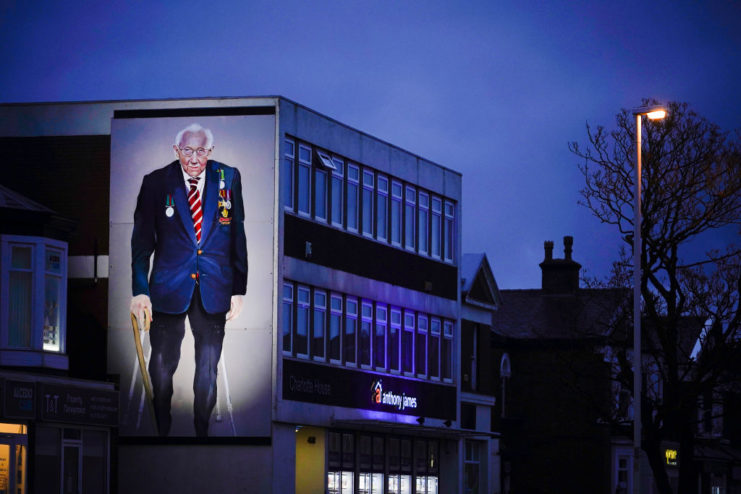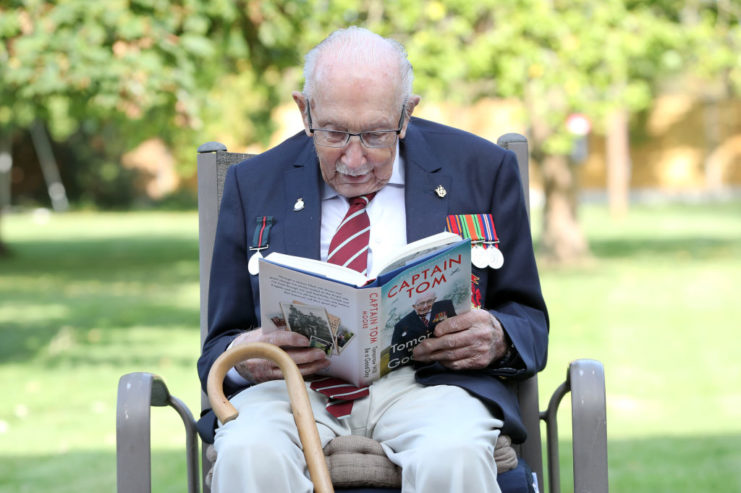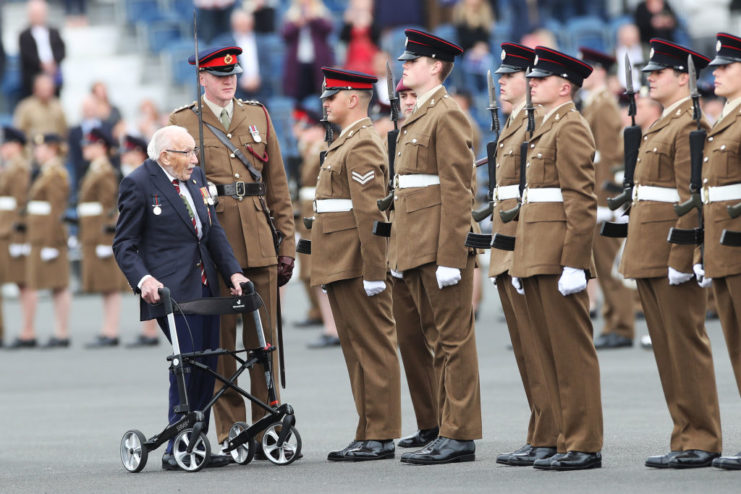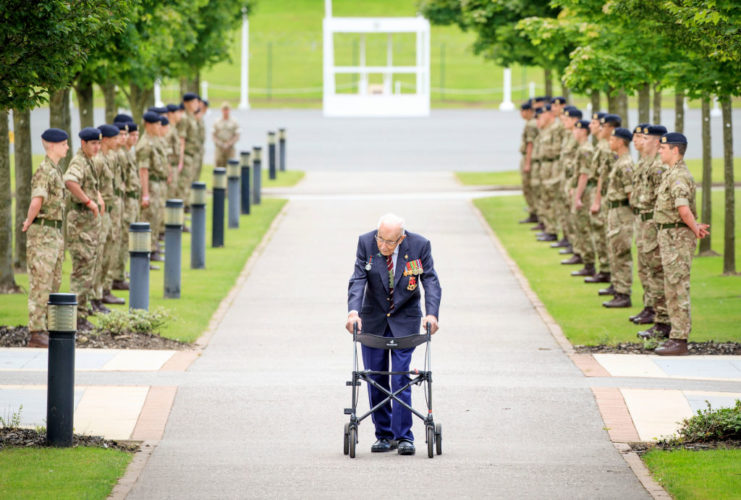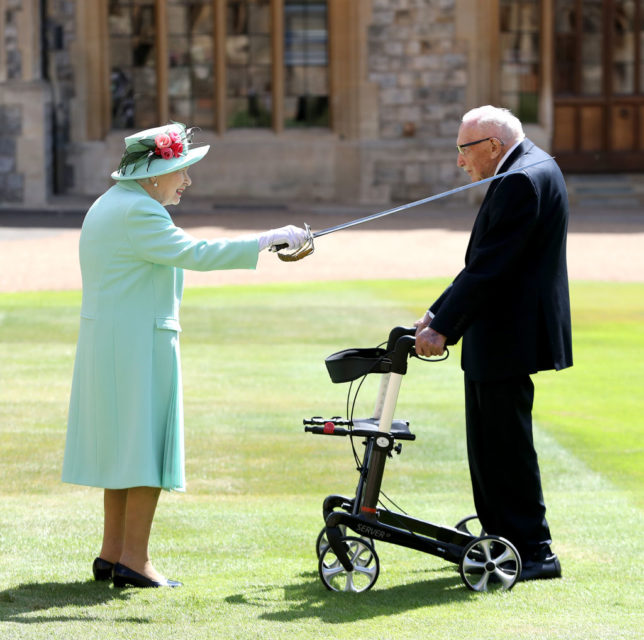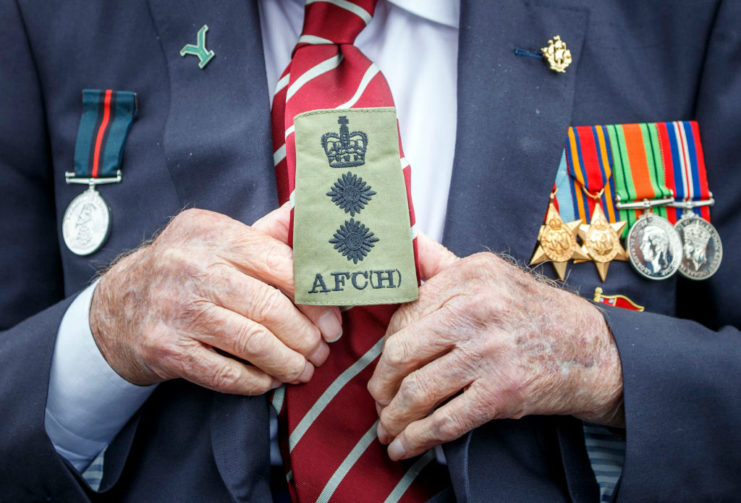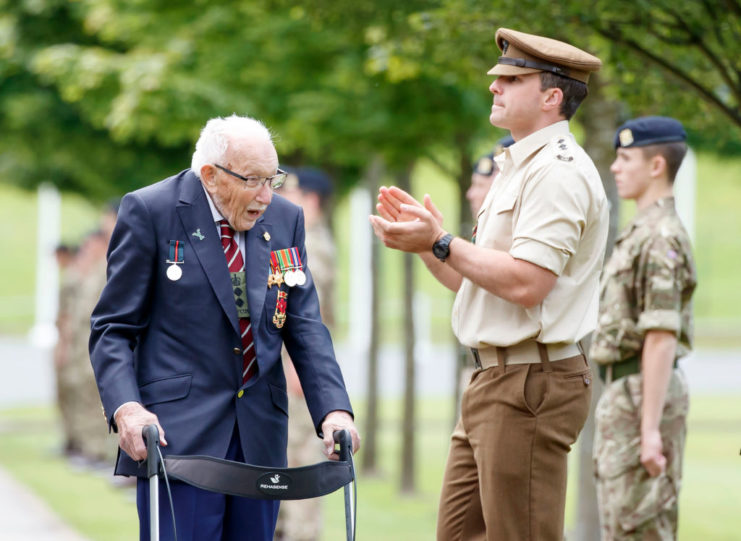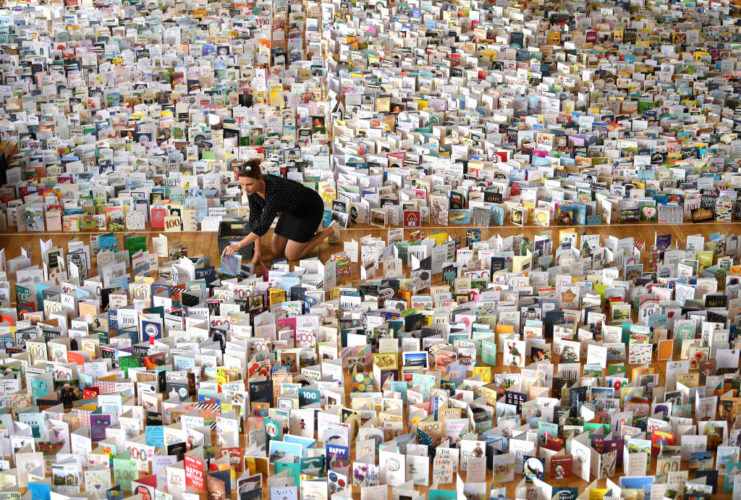 Another Article From Us: WWII Defenses Uncovered by Recent Storms