Burden of Command is an upcoming WWII computer game where the player leads a company of men from the 7th infantry regiment, the 'Cottonbalers' through some of history's most famous battlefields: from French Morocco to Sicily and on into the heart of Germany itself. Burden of Command combines turn-based tactical gameplay with interactive fiction to create a truly unique gameplay experience that is both emotionally and historically authentic.
The 7th US Infantry Regiment is one of the oldest regiments in the US Army. Created in 1798, it has continuously served from the War of 1812 right to 'Operation Enduring Freedom' in Afghanistan in 2011. However, it was in the Battle of New Orleans (1815) under the command of General (and future President) Andrew Jackson, that it earned the 'Cottonbalers' nickname for using cotton bales as cover during the battle.
During WWII the Regiment saw extensive service from 1942's assault on Morocco to North Africa, Sicily, mainland Italy, France and, finally, in the capture of Berchtesgaden.This storied history has inspired Green Tree Games, an indie game developer based in California, to portray the Cottonbalers' struggle in WWII, while at the same time making a case for a unique approach to showing war in interactive media.
The game is called Burden of Command.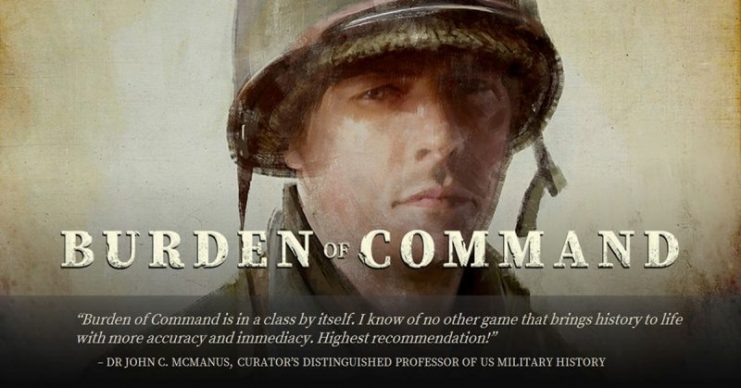 Mixing role-playing with tactical gameplay and narrative, the team aims to offer players an emotionally authentic experience that, while firmly historically grounded, zooms in on the experiences of a company commander.
Burden of Command is a game about tough choices but, unlike many other WWII games, it is a game that focuses on the immense responsibility of being a commander of men, both on the battlefield and away from it.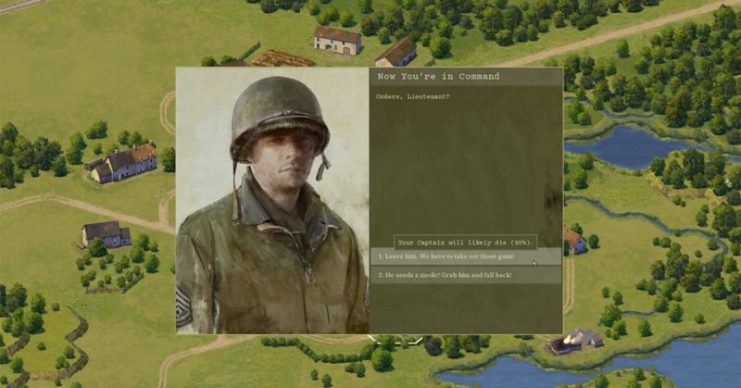 The player shapes his own style of leadership by making decisions in compelling interactive events, building a unique rapport with his men and fellow officers; the way he reacts will inform the way he develops as a character and the way his men see him. Will you stop at nothing to protect the lives of your men, or will you be willing to sacrifice them to accomplish your objectives? Many games are a test of skill, but Burden of Command is a test of will, also.
Historical authenticity is another pillar of the Burden of Command philosophy. It starts with the wide array of talents within the dev team. The team leader, Luke Hughes, a Ph.D. in artificial intelligence, has enrolled a plethora of field experts including historian Dr. John C. McManus, noted games writer and producer Chris Avellone, and even an archivist, Susan Strange.
The game is slated to release 'later in 2018' for PC. You can follow its development on Facebook, Twitter or on the web.
https://www.youtube.com/watch?v=CVDjLmeiIoM