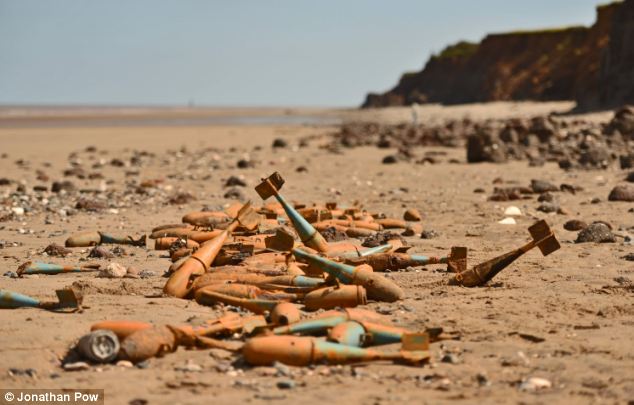 The latest winter's disastrous storms have, according to police, revealed new dangers – in the form of unexploded WWII bombs.
The said storms have demolished and in turn reshaped the British coastline leading to the discovery of WWII bombs long buried within the sands. Authorities also fear that the flooding of the river Thames in effect of the storms will cause erosion on its riverbanks revealing other WWII bombs dropped by the Luftwaffe during WWII.
Police further added that the vintage devices were either brought near to surface or exposed due to the rising waves and the high tides.
There are still incoming storms and flooding brought about by the new front from the Atlantic, the Met Office has promulgated three severe rain warnings and wind gusts are expected to reach 70 kilometers per hour. Additionally, the Environment Agency has still let out 48 flood warnings across UK in the wake of what is described as on record as UK's wettest winter.
In light of these, walkers are strictly advised not to touch any unidentified metal objects and instead, call the police will they find any.
In South West England and Wales, areas hit the most by the storms, six unexploded WWII bombs have already been dealt with by bomb disposal units within six weeks.
The Navy's Southern Diving Group have also reported an increase in reports of vintage WWII bombs finds by 20 percent.
Some of the recent WWII bombs and other vintage explosives discovered include a 100 lb. Mk XIX Second World War British anti-submarine mine which surfers found at Watwick Bay, Haverfordwest; a rare WWI German mine which surfaced on the beach near the well-known Cornish resort of Newquay; two mortar shells in Poole Harbour while other mortars came up on the shores of Mountbatten Point, Plymouth and Crow Point, North Devon; a shell at Minehead, Somerset near a former naval firing range and still another mortar was found on a beach at Hemsby in Great Yarmouth.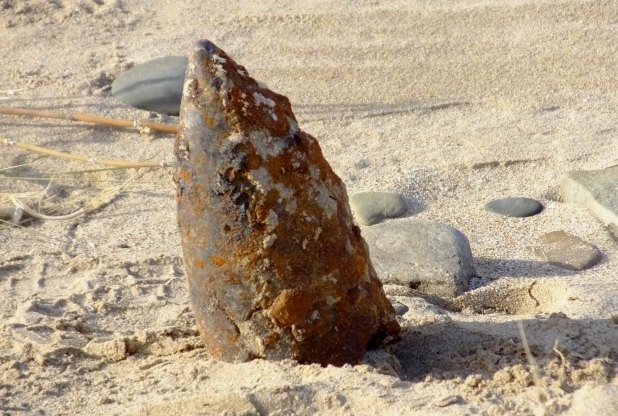 "Ferocious seas and weather are thought to be responsible. There is also the potential for further bad weather to unearth more devices," Sergeant Lee Henderson of Devon and Cornwall Police said then added…


"The bombs may still be very dangerous and people should not touch them but call police officers immediately."
The uncovered WWII bombs and other vintage explosives are not the only things that give a glimpse of Britain's involvement  during wartime; other evidences have also surfaced in Woolacombe, North Devon in the form of an old pill box along with concrete anchorages and pile-driven iron grinders. The beach had been one of the key training areas for the D-Day landings.
– The Daily Mail reports; additional notes from North Devon Journal and Belfast Telegraph