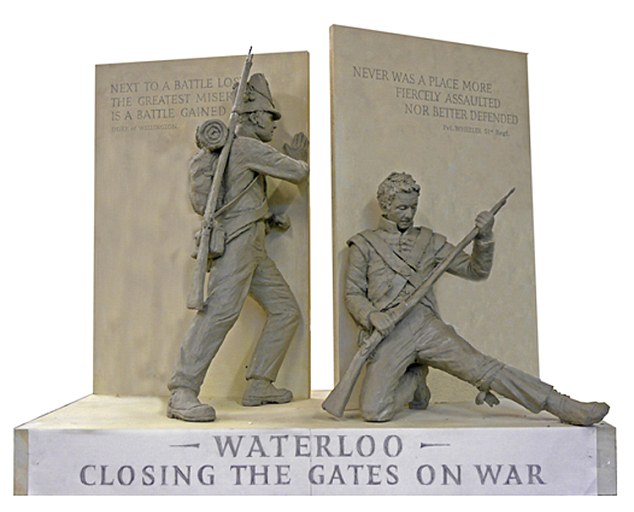 The 200th anniversary of the Battle of Waterloo takes place this year. After much diplomatic activity, the British soldiers who fought in the battle will have a memorial built on the site of the battle in Belgium.
The Battle of Waterloo was a violent battle between Allied troops of Britain, the Netherlands, the region that is now Germany and Prussia all on one side and Napoleon's French troops on the other.
The Allies were victorious in the vicious battle and stopped Napoleon's advancement across Europe.
Soldiers from all countries who fought in the battle have been commemorated at Hougoumont Farm except for the British soldiers.
Ever since the battle, there have been diplomatic tensions over a British memorial since Belgium din't want to upset France. Now an agreement has been struck for the British soldiers to also have a memorial.
In the deal, the British Government has agreed to Belgium's terms to restore Hougoumont Farm, in addition to building a new visitor centre and the British memorial. Britain has provided £1 million to complete the works.
Hougoumont Farm was a secured area with wall and gates where the Duke of Wellington's Allied troops held their line. Napoleon's soldiers attempted to break through the gates, with one lieutenant successfully smashing through the North gate, the Mail Online reports.
40 or so French soldiers made it through into the farm complex, but more were stopped from entering as Allied troops swiftly repaired and closed the gate. All of the 40 French soldiers were killed except for a single drummer boy.
The farm's restoration will include replacing the North gate. The wood for the gate will be sourced from a supplier based in the same English town as a descendent of a lieutenant who helped to close the gate during the battle 200 years ago.
The memorial for the soldiers will consist of two British soldiers from the era, attempting to close the North gate at Hougoumont Farm. It will feature two quotes from the Duke of Wellington. It will be designed by Vivien Mallock and stand more than six feet high.
Around 118,000 Allied soldiers took on 73,000 French troops during the entire Battle of Waterloo.