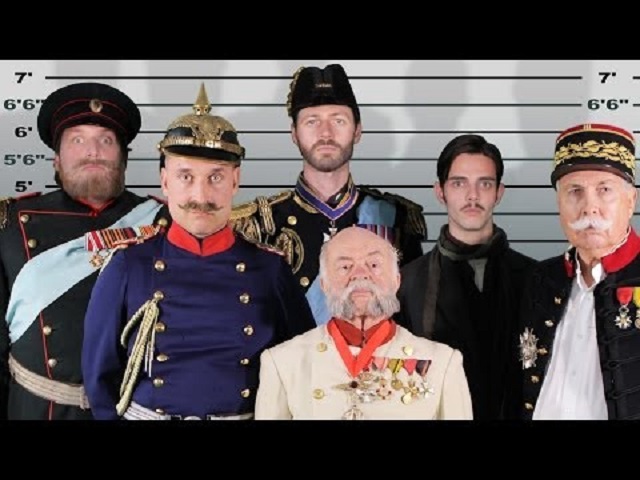 The BBC has put out a WWI rap which has many viewers upset. Some feel that they have made light of one of the bloodiest conflicts in history by trying to appeal to the younger generation and sacrificing a great deal of dignity in the process. Viewers who are upset by the nature of the WWI rap have been very vocal with their criticism of both the lyrics and accompanying video.
Not only do many critics feel that the BBC has sacrificed some of its own integrity, but they feel that the station has done the First World War no great service, either. This is due in part to the fact that the video contains many statements which are not based on fact. The WWI rap throws history out the window in favor of typical hip hop slang and innuendo, while also stereotyping many of the nations involved in the war. The video is only five minutes long, but manages to lampoon a number of key players in the war.
A good bulk of the video's lyrics do not even attempt to view the war from an educational standpoint, relying rather on anachronistic and superfluous insults toward the nations involved. In essence, the BBC's WWI rap portrays the nations involved in the war as a group of thugs who find each other irritating. There is no attempt to portray the complicated politics involved in the war's onset, subverting such information in favor of lewd entertainment.
As it turns out, the video was written by a comedian with no proper knowledge of the First World War. Critics feel that the BBC could have done better, using more educated writers to create a WWI rap which actually teaches youths about the war while still providing entertainment. Their decision to go the other way has some feeling that the BBC has simply disregarded the historical education of youth culture as a necessity, the Mail Online reports.
The BBC maintains that the WWI rap is educational, and that it is a worthy part of their plan to educate people during the centenary of the war. They have simultaneously tried to appease their critics by noting that this is only one small part of their centenary series of programming, which indicates they may not take as much pride in the video as their defense suggests. It is reassuring to know, however, that they have more programming planned which will not generate the same degree of controversy as their possibly ill-advised WWI rap.