After having been shown for one series, BBC axed its WWI Drama which focused on the lives of nurses while they served at a fictional field hospital in France at the height of the Great War, The Crimson Field.
The Crimson Field writer Sarah Phelps felt gutted with the network's decision and has openly expressed her dismay at the verdict over the social media Twitter, The Mirror reported. Reports have it that she already mapped out the drama's story line for four more series.
BBC expressed, through its spokesperson, that The Crimson Field was the network's landmark drama series which served as the opening of its coverage of the Great War. It further went on that The Crimson Field was one of its great accomplishments and that it is proud of how the series turned out to be along with the people who worked hard on and behind it.
However, the decision to axe The Crimson Field after being shown in a span of only one series was made on the grounds that the network has to make space for other BBC One dramas for more entertainment varieties. The network further divulged that there will be other upcoming WWI dramas to look out for this coming autumn. Among these are the Passing Bells and War Poems.
The WWI drama The Crimson Field starred Suranne Jones and Oona Chaplin, the granddaughter of legendary silent actor Charlie Chaplin.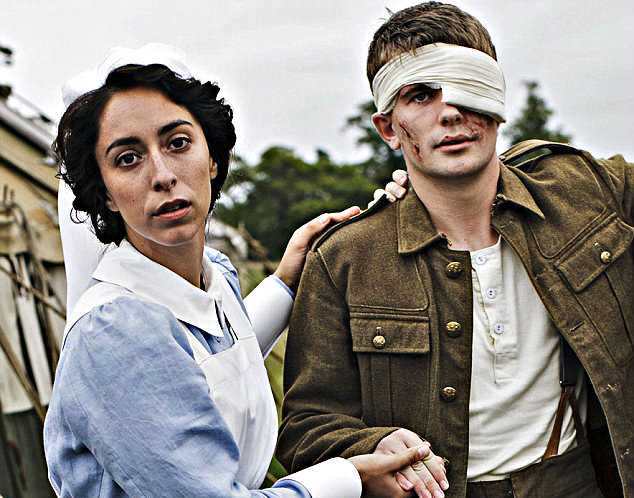 Oona had previously disclosed her dismay over BBC's hesitancy when it came to deciding the future of The Crimson Field.
Before the show premiered on TV, Oona had insisted that The Crimson Field can change how people perceive war. She said that by showing just how horrible wars could be, the public would feel horrified and wouldn't want to get involved in any wars anymore.
The Crimson Field had a strong audience following and, at one time, became the second most watched drama.