Saipan is the largest of the Northern Mariana Islands – though it's hardly sprawling at just under 20 km in length and half that at its widest. Its modern history is punctuated by periods of colonialism, changing hands from Spanish to German to Japanese in 1914, and most recently to American – becoming a U.S. commonwealth following World War 2.
The Battle of Saipan occurred in the summer of 1944 with U.S. Army and Marines taking the island after it had been occupied by the Japanese for over 40 years. There was a large civilian Japanese population as well as a large and entrenched Japanese garrison. Over the course of the battle some 22,000 civilians were killed or committed mass suicide at Suicide and Banzai cliffs. Japanese military casualties were similar with 900 prisoners taken out of about 30,000 combatants.
I traveled to Saipan in 2012 and found the islands still awash with constant reminders of the battle, nearly 70 years on.

View south back along Saipan from near the top of Suicide Cliff.
The entire island is punctuated by natural and artificial caves, reinforced bunkers, and forgotten relics overgrown with jungle. Following the initial US invasion, the locals fled to that jungle to live for weeks, and every nook and cranny is littered with ration cans, empty sake/beer bottles and broken china. Though much of the unexploded ordinance (bombs, artillery, grenades, etc) has been cleaned up, much still remains.
Near the north tip of the island, at the base of what is now called "Suicide Cliff" is the Japanese Command Complex. There are a number of rusting relics left in place, including various artillery pieces and the hulk of a Japanese Type-95 Ha-Go light tank.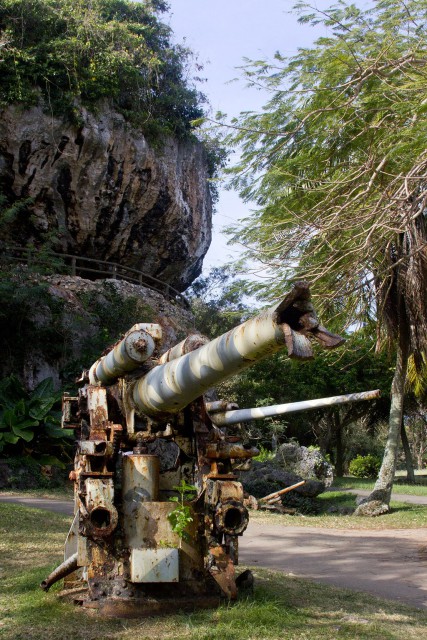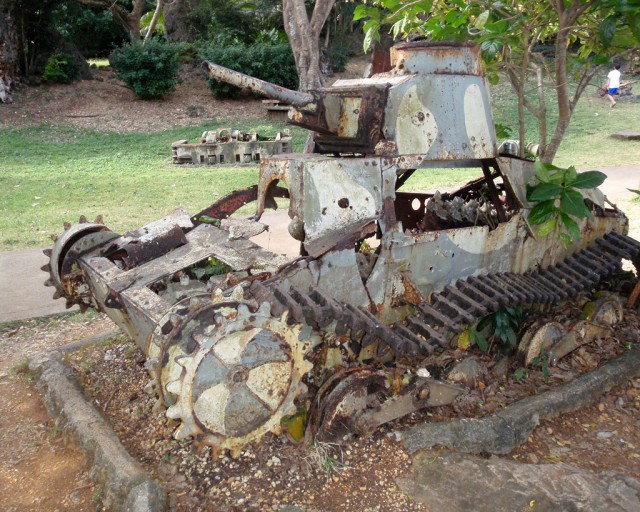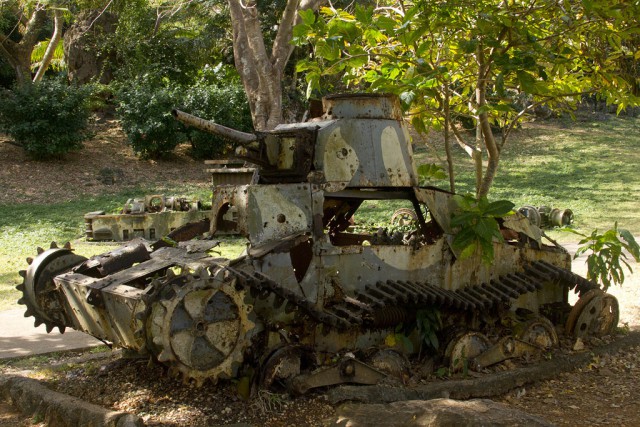 US Navy Battleships fired on anything that looked like an entrenchment. Here you can see part of Mount Marpi scarred by the impacts of American guns.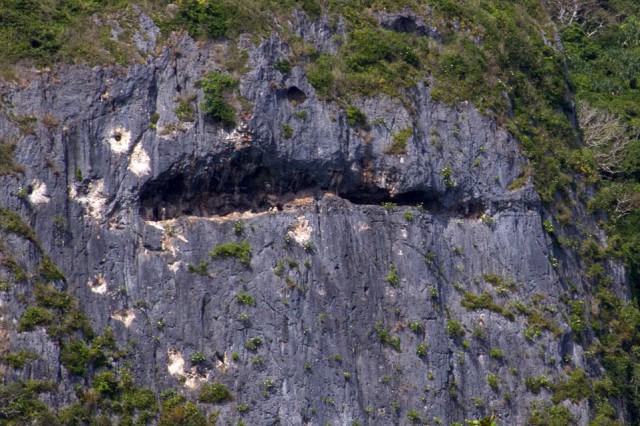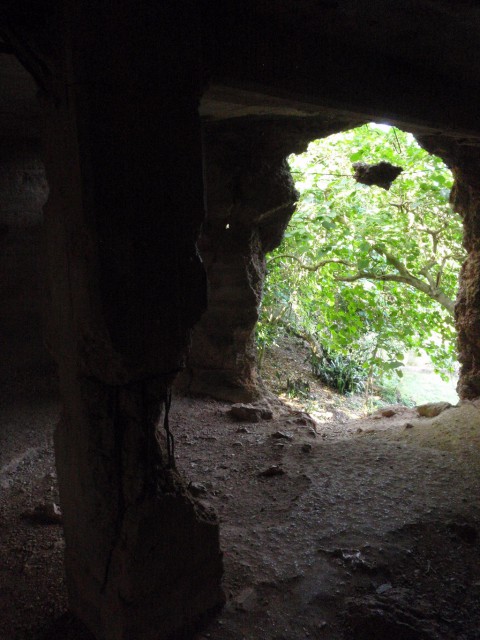 While tromping through the jungle, we came across one of the many nearly-untouched coral bunkers that Japanese defenders took shelter in. Inside were numerous fired .30 cal and .30-06 bullets as well as unfired Japanese Arisaka rifle cartridges, and piles of empty shell casings. We found sake and beer bottles, Japanese "jika tabi" (the shoe with the distinct toe) along with canned food and broken dinner wear. Also quite unexpected and chilling – we found spent high explosive fuses, US type grenade fragments, and human remains (not shown). We left the bones we found in a pile (as we were instructed to do) for the next visit by Japanese officials so the soldiers may eventually be repatriated.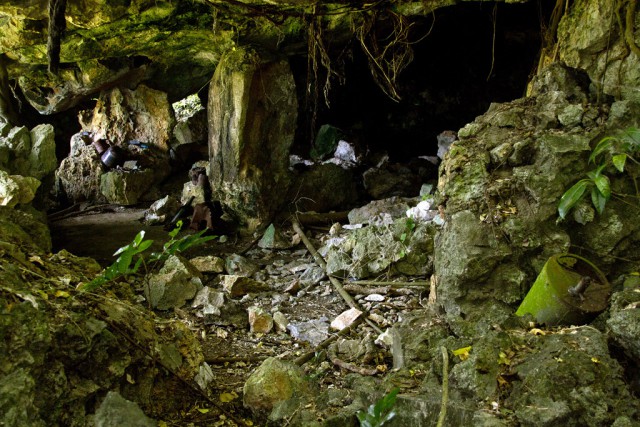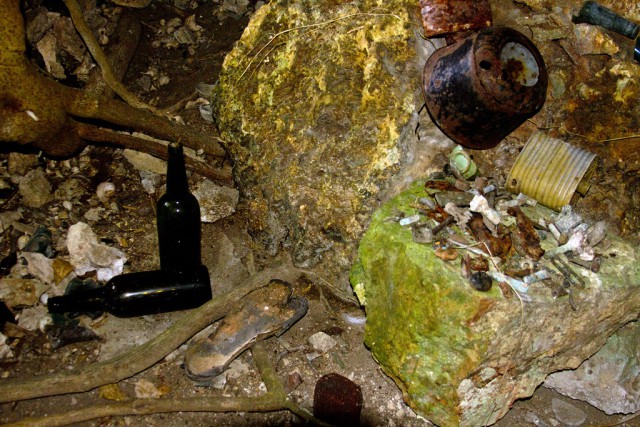 Aluminium Japanese gas mask filter, dated 1944.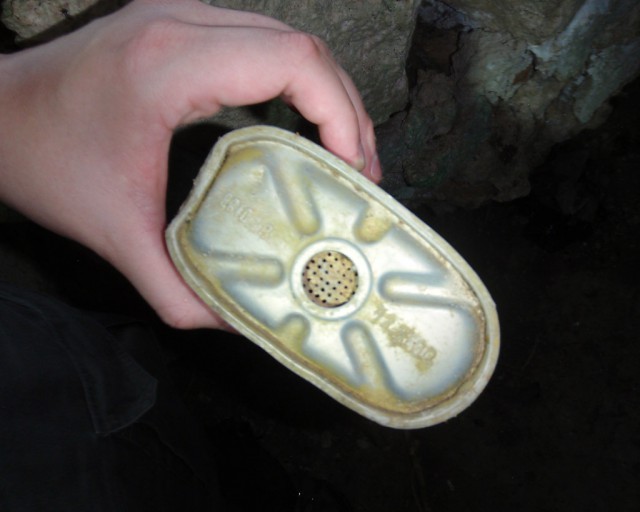 The steel gas mask filters did not fare quite so well in the salt-air environment.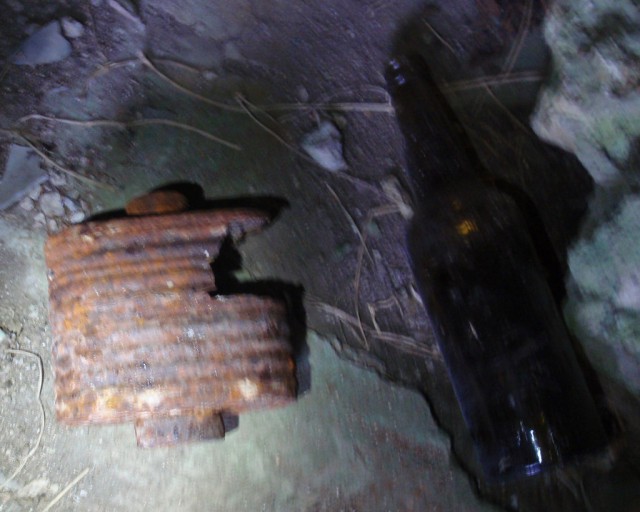 "Jika-tabi" a kind of Japanese boot.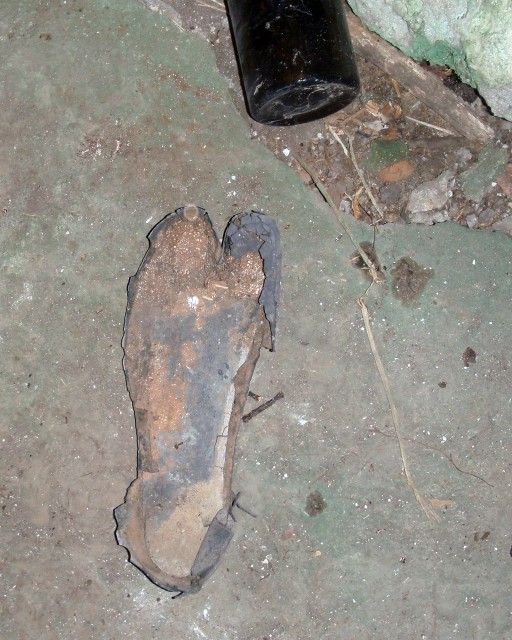 A pile of rusting buckles, clasps, cartridges, tags and shell casings.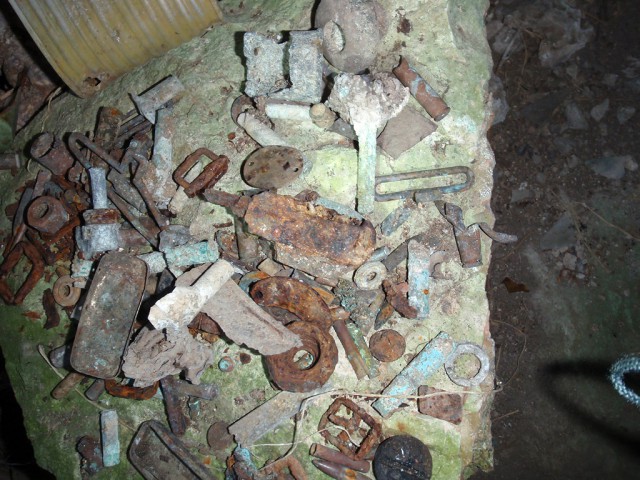 In many places, bottles have been sitting in the caves so long that the limestone has begun to collect on them and form stalagmites.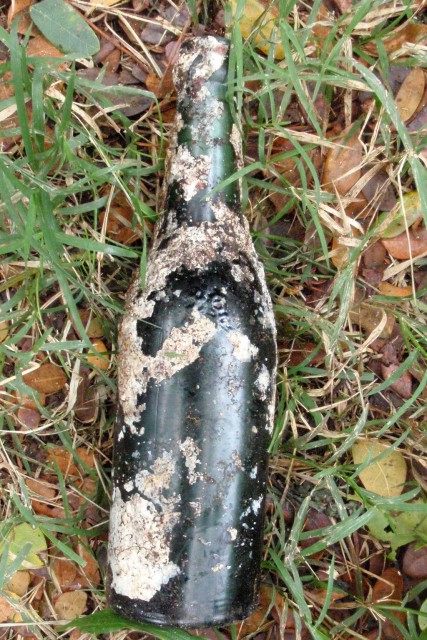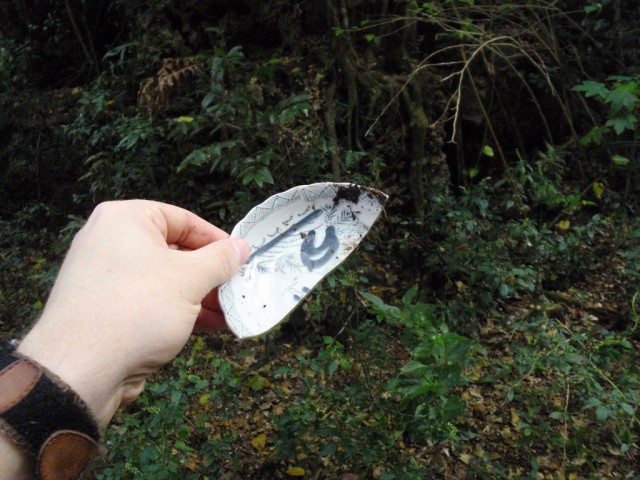 Japanese constructed bunkers outside of the old airstrip, near the current airport.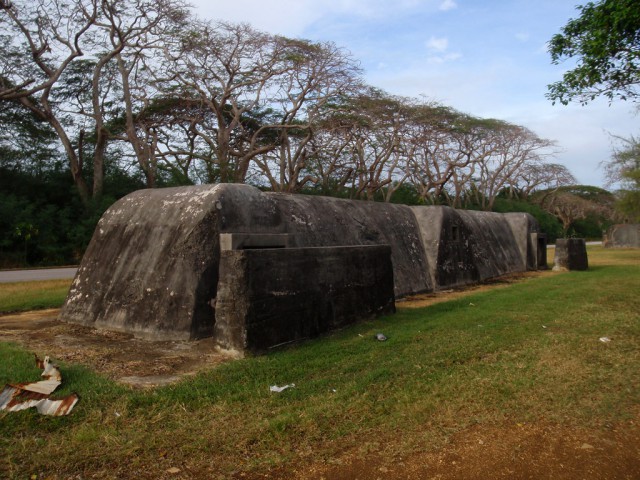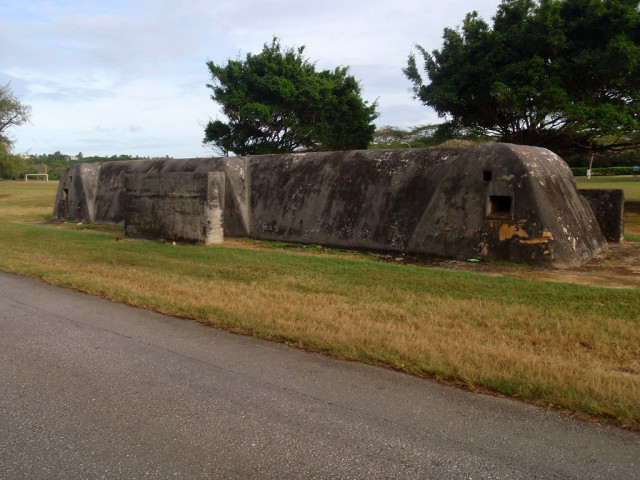 Two shell holes in one of the bunkers.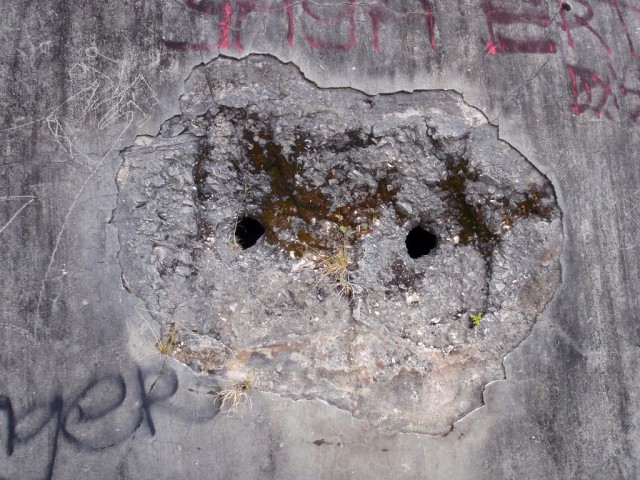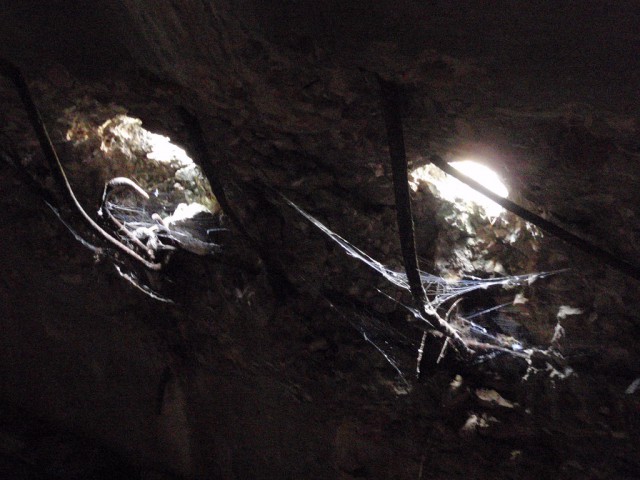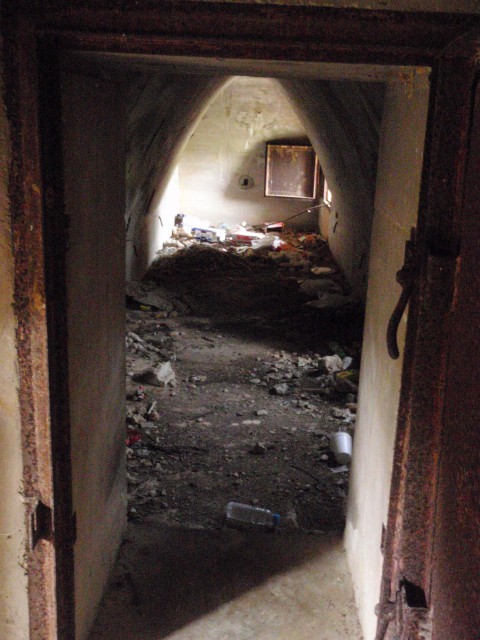 The remains of a Japanese Type 97 Chi-Ha medium tank with original series 57mm gun on top of a beach bunker along Garapan Beach.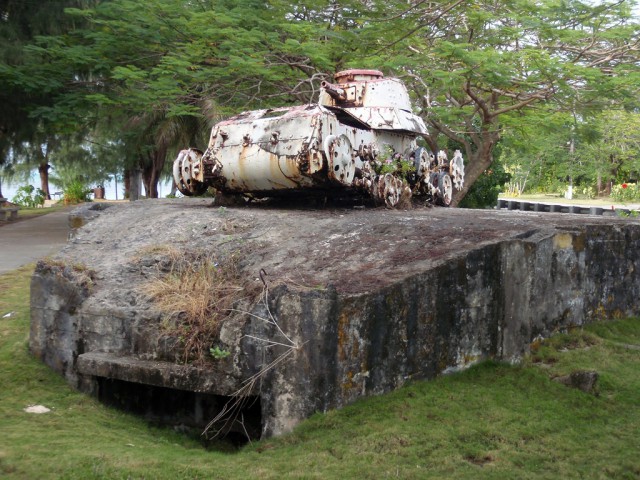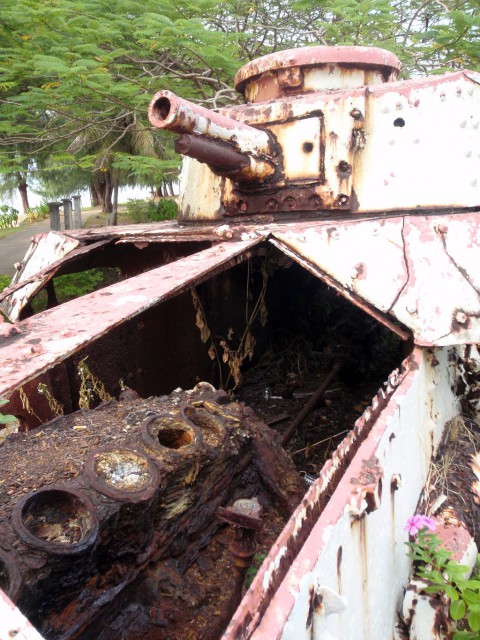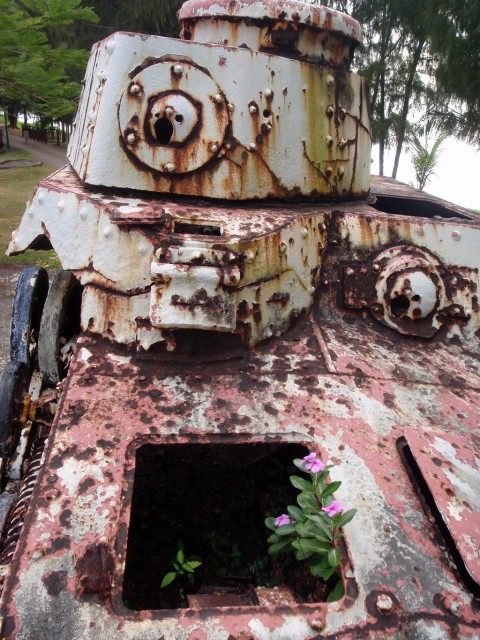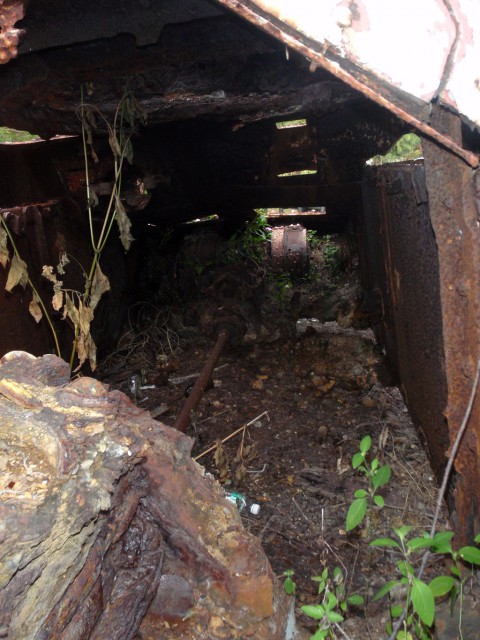 What's left of the engine is rusting away in the engine compartment.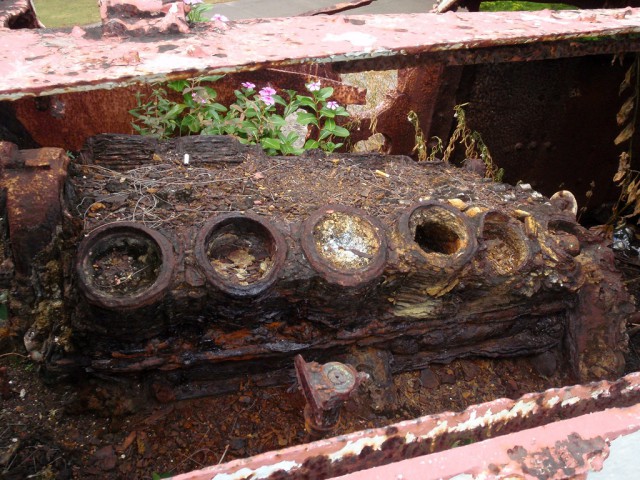 On the way to the airport, we spotted something on the reef, several hundred yards from shore. Upon inspection through the binoculars we recognized it as a U.S. Sherman tank. Though I was without my swimming gear, I stripped down to my skivvies and jumped into the water with my camera. I don't know precisely what occurred, it seems the tank was abandoned during the invasion. The turret is still trained on a (now destroyed) Japanese bunker on the beach. I do not known if the tank crew survived the battle, but I was told they were not killed in the tank.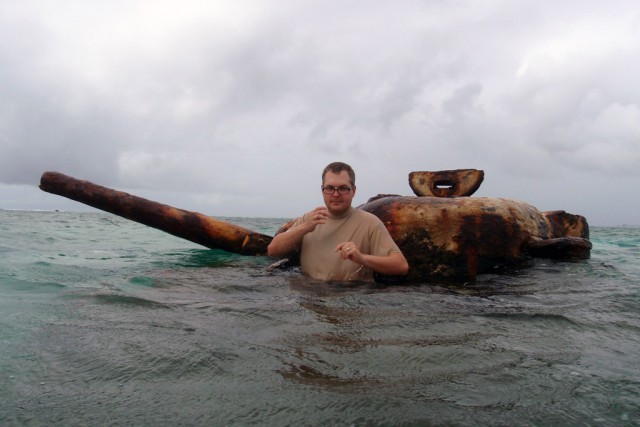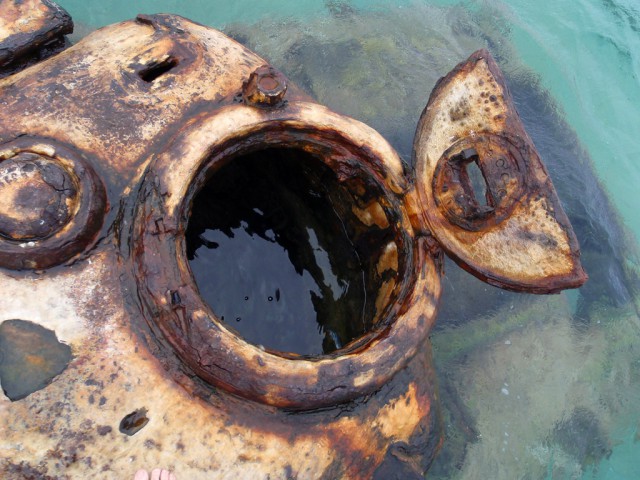 A young Coconut Crab cutting into a coconut with its powerful pinchers.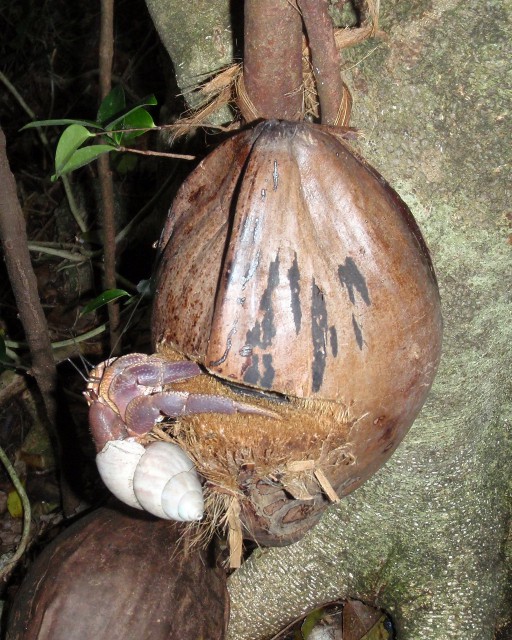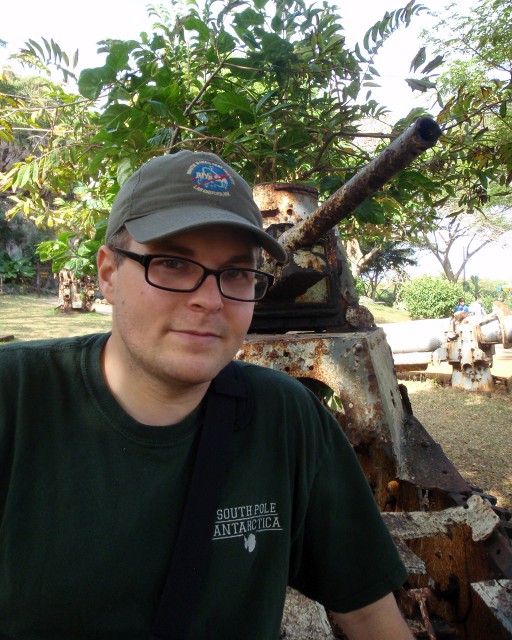 Written by Devon Pike, reproduced with permission on War History Online.
See more of his work here: https://www.flickr.com/photos/devonpike/sets/