71 years ago the Allies were fighting in Normandy to expand the still tenuous bridgehead around their landing beaches. Here are some amazing pictures from the period after the landing and before the breakout and race across France!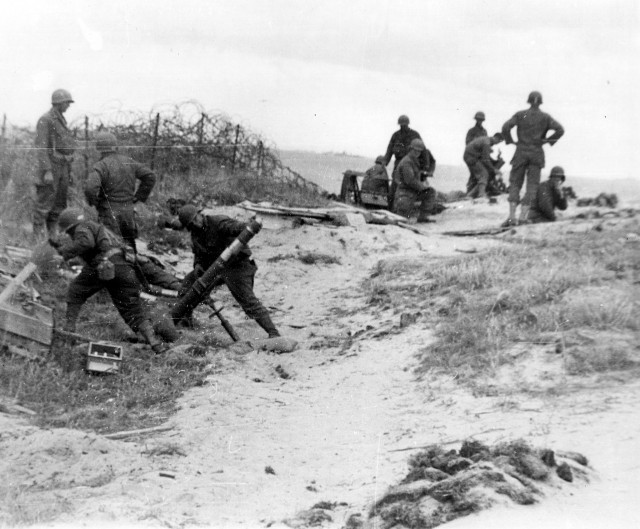 Members of a Chemical unit get ready to fire high explosive mortar shells at a german pillbox. Les Dunes de Varredelle, France. 10/06/44
Near the church of Rots , 2 knocked out Sherman and a jeep ambulance. The tanks were destroyed on June 11, 1944 by the Panther 4. Kp , SS- Panzer -Regiment 12, 12. SS Panzer Division " HJ "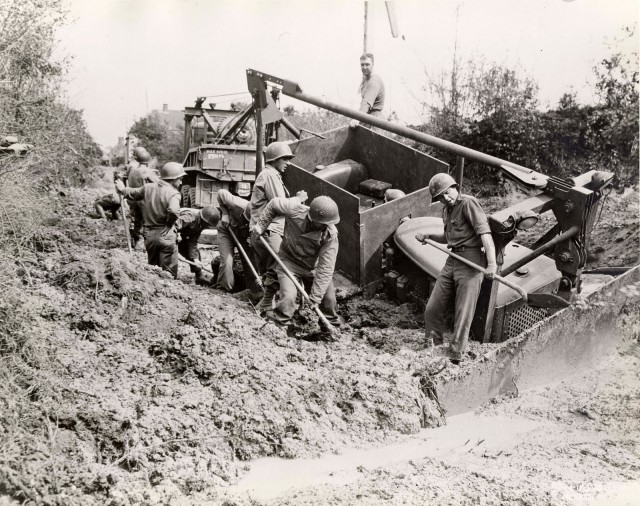 Combat engineers dig out this caterpillar bulldozer which became stuck in a muddy bomb crater while clearing off a road north of Marigny. 27/07/44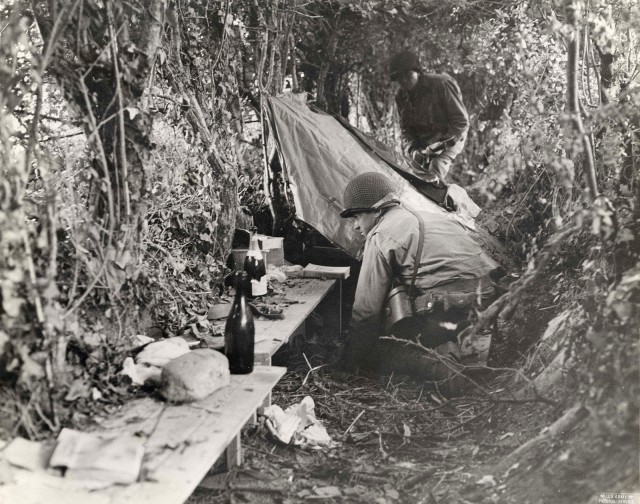 Two soldiers near tent, in woods. Foreground: bottle of wine, bread, book. U.S. Army Pictorial Service. The bottle has the look of champagne.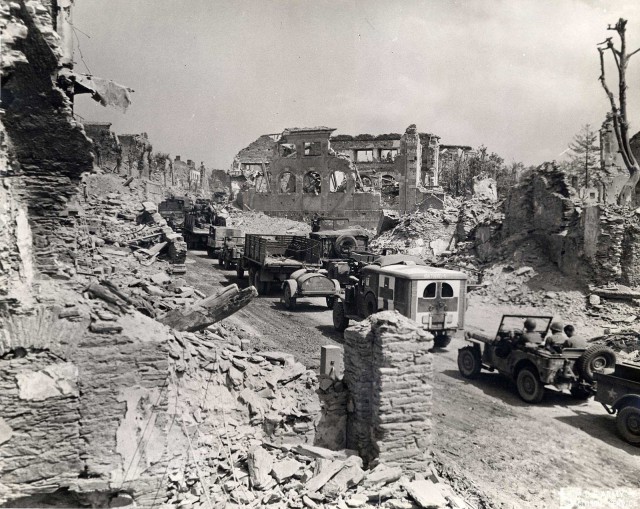 Line of Army vehicles driving through rubble from behind.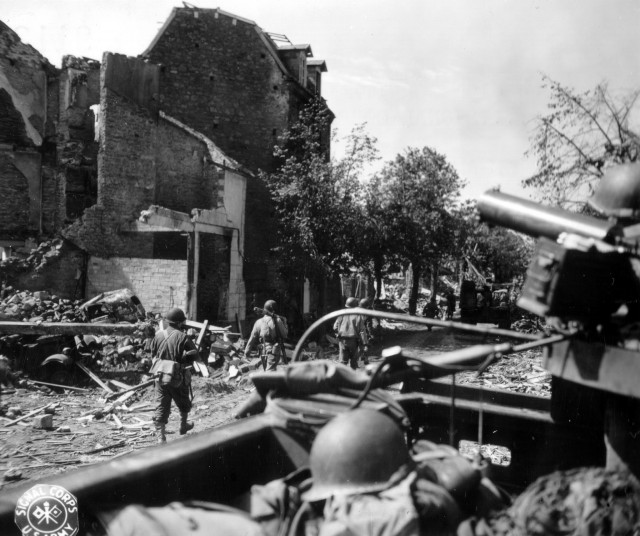 July 29th, soldiers march to the front, covered by a heavy watercooled machine gun mounted on a half track.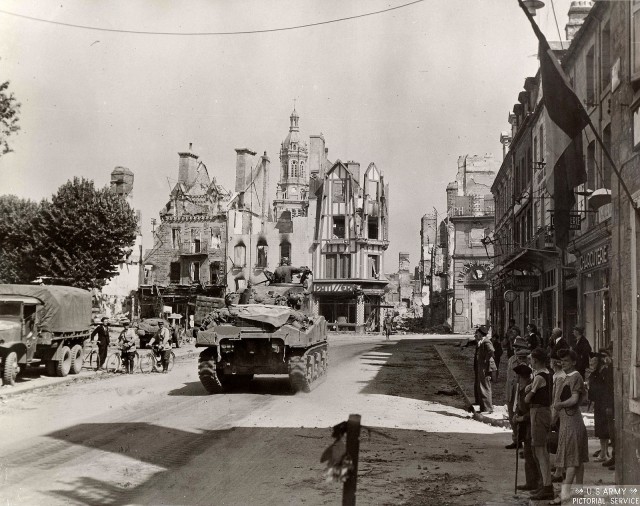 Combat Command B of the 4th Armored division liberate Avranches on July 31st 1944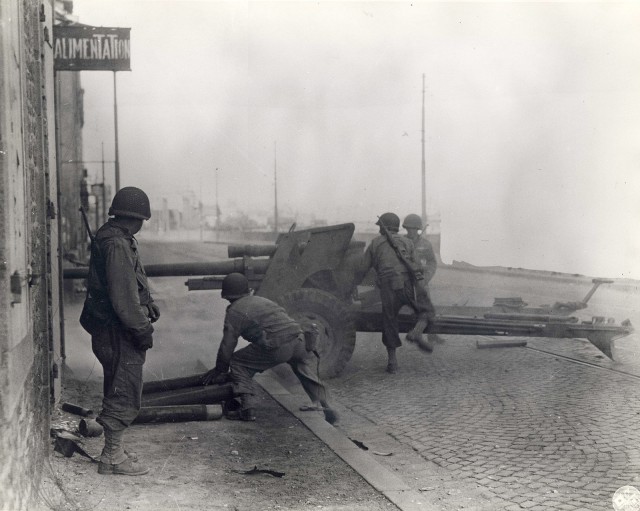 St Malo, US Soldiers man a 3inch anti tank gun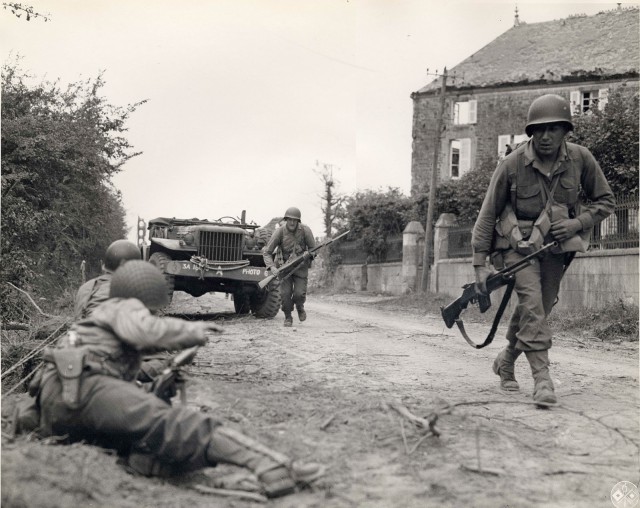 Four soldiers taking cover on road next to building, in the background a Dodge WC51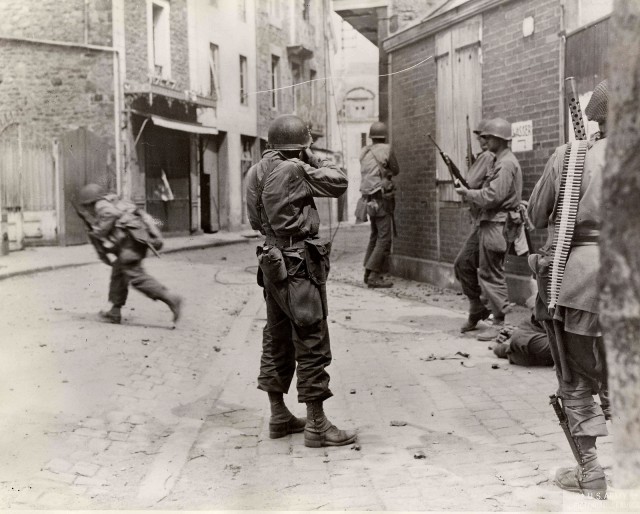 August 8th, Soldiers of the 33 Infantry Regiment, 83rd Division in Saint Malo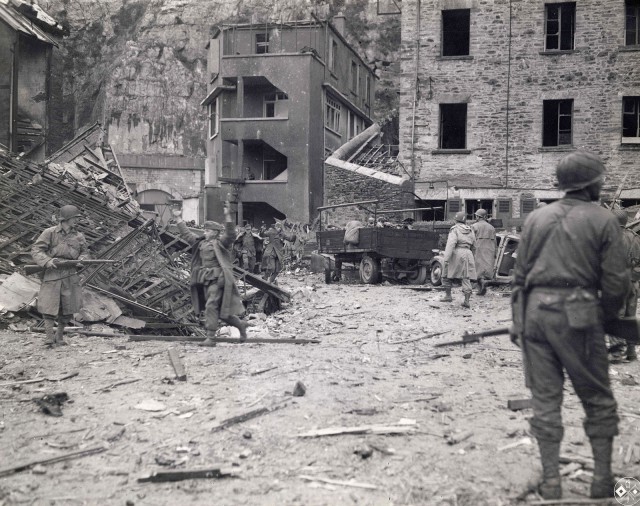 Americans in the ruins of Cherbourg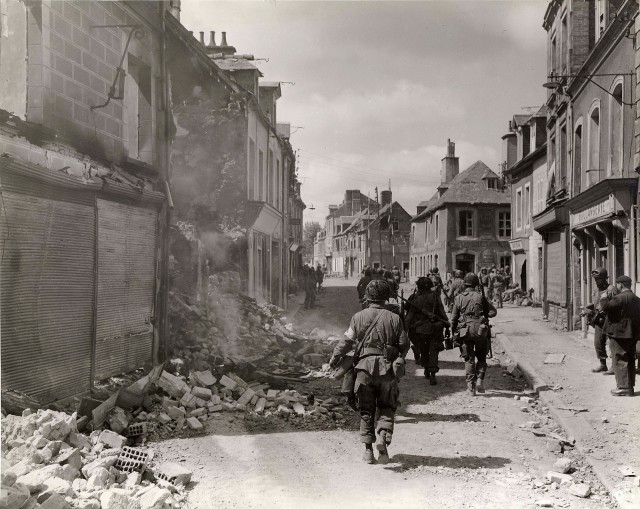 Soldiers of the 101st Airborne in the streets of Carentan, June 12-14th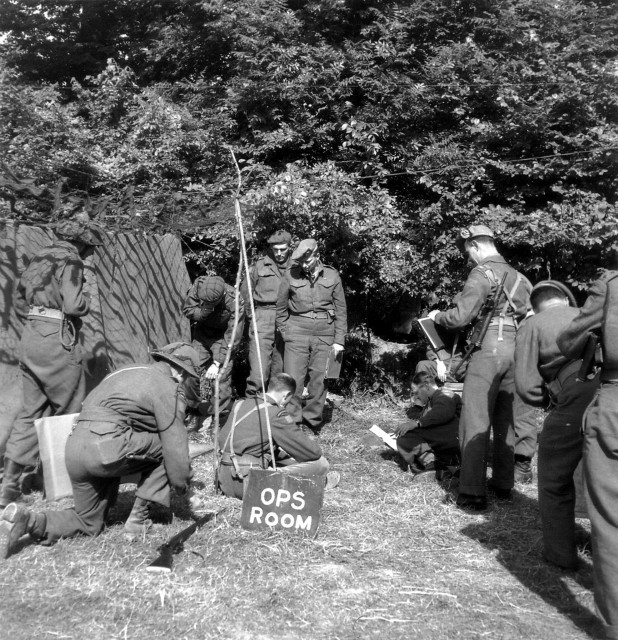 Operations Room of the 7th Canadian Infantry Brigade, near Creully, France, 14 June 1944.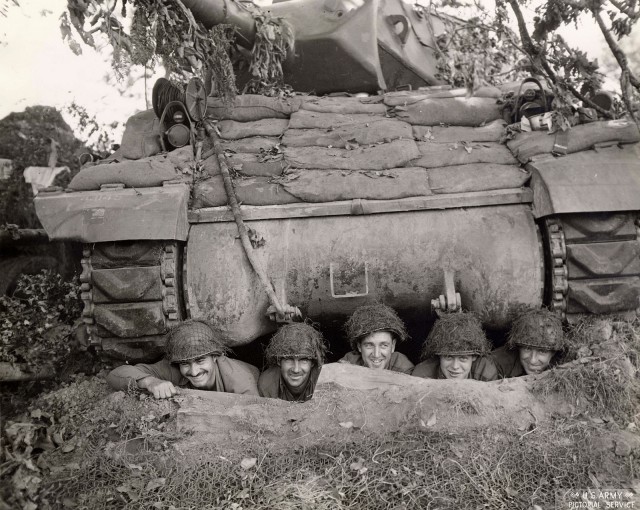 Tank crew takes cover below a M10 Tank Destroyer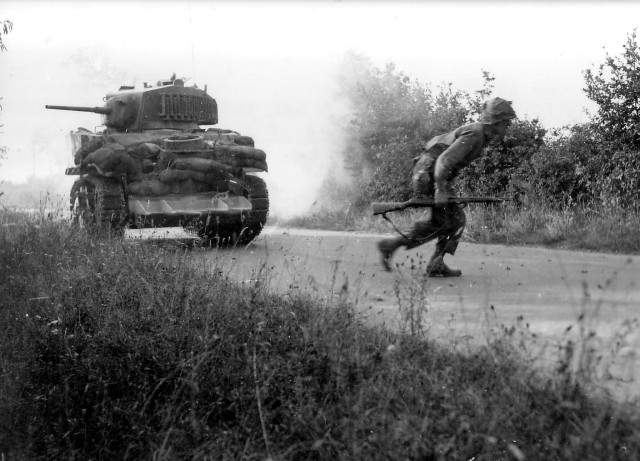 American Soldier crosses the road, covered by an M5A1 stuart tank, note the hedgerow clipping device on the front of the tank.