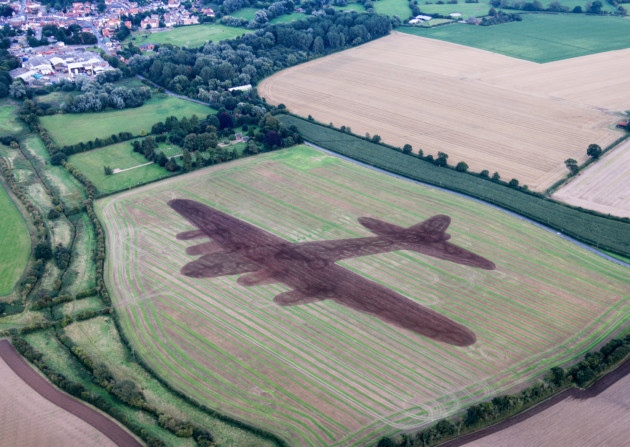 Commemorations of the World War Two B-17 Flying Fortress bomber have taken place in an unusual way in the English countryside.
During the war hundreds of B-17 Flying Fortresses were based at airfields across the UK, as the US Army Air Force launched missions and bombing raids over enemy territory in Europe.
For the residents of Eye in Suffolk they became very familiar with the sight of the B-17 since it was a key base for the 490th Bomb Group during the war. Now 70 years after the end of World War Two, the small village has commemorated the much loved aircraft with a field art display in the shape of the bomber.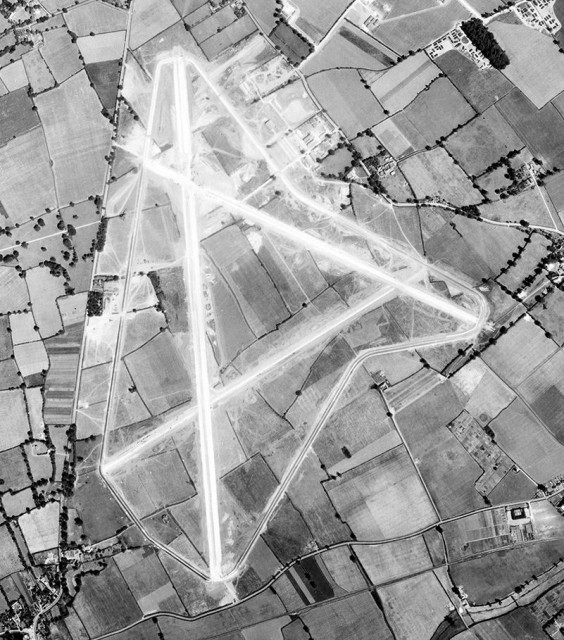 It has been drawn onto a large farm field and spans around 350 metres. The field is located in the exact flight path that the B-17 bombers would have taken off over, and is just half a kilometre from the airfield.
When the B-17s were commissioned, the air crews were able to take longer distance flights into Germany and were able to target key industrial areas to prevent the development of their war production.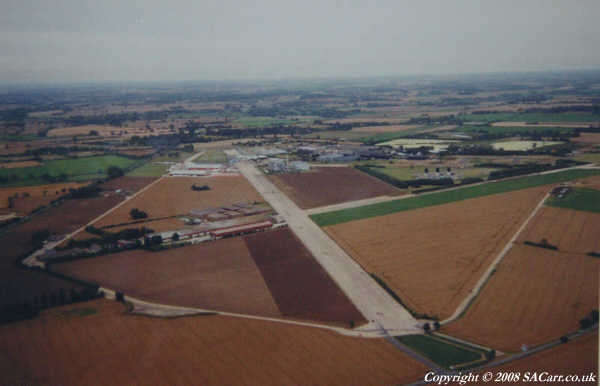 Once war in Europe ended in May 1945, instead of dropping bombs the 490th Bomb Group dropped food supplies to the local people of Holland as well as transporting Allied prisoners of out of Austria.
The field artwork has been named the 'Flying Fortress' and was drawn on the landscape by local residents, Carlo Roberts and Stefan Fulcher.
The airfield in Eye was used by the Americans from the summer of 1944 through to early 1945.
The B-17 Flying Fortress was made by Boeing and was a heavy-duty, four-engine bomber made especially for the United States Army Air Corps (USAAF). It was first flown in 1935 and was then introduced into the US Air Force three years later.  It was used heavily in daylight bombing raids over Germany's industrial and military areas.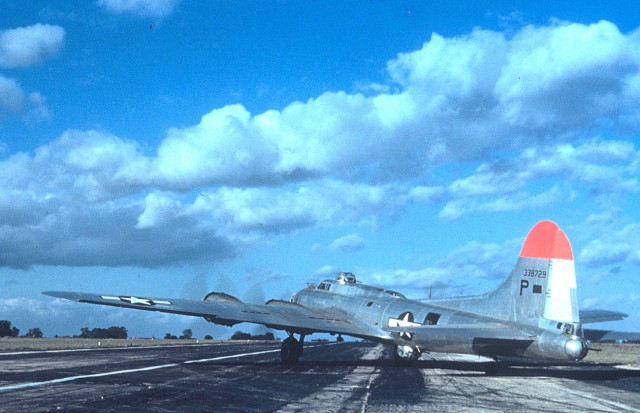 In the UK, there is just one B-17 that remains in flying condition. She is known as 'Sally B' and is kept at the Imperial War Museum at Duxford, the Eastern Daily Press reports.
Carlo mapped out the field for the plane drawing using satellite maps. He and Stefan then visited the site to map out the actual drawing using around 37 reference points. The actual drawing was created by ploughing the field within the marked out area. The drawing can be identified as a B-17 because of its unusual tail fin.