The HMAS Hobart, The Royal Australian Navy's (RAN) new first-of-class warfare destroyer, has successfully passed the first stage of sea trials according to a September 24 press release from the Air Warfare Destroyer (AWD) Alliance.
"The first phase of sea trials, which was conducted over several days in the local South Australian waters, is marking the successful testing of the ship's hull, propulsion and navigation systems. The second phase of more advanced trials will take place in early 2017 when Hobart trials its combat and communications systems," said Lloyd Beckett, AWD Alliance General Manager.
The AWD Alliance is the project coordinator for the Hobart-class construction. Hobart-class ships are based on the Navantia-designed Álvaro de Bazán-class frigate.
The sea trials were successfully completed two years behind schedule. The project has been beset with numerous delays and cost overruns. Critics say that the Aegis Combat system on the Hobart-class ships is outdated and requires expensive upgrades since the US Navy has already developed a more advanced Aegis system.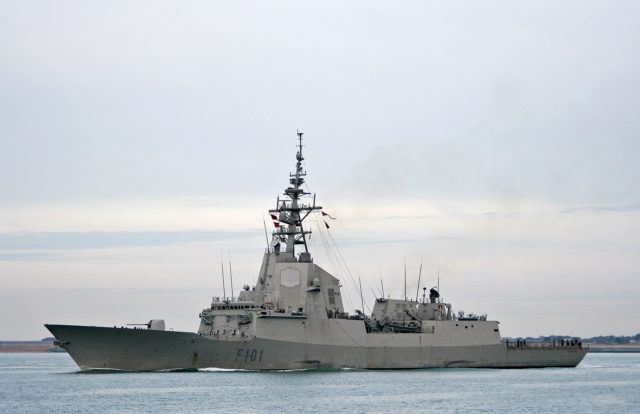 Lockheed Martin began testing and integrating the Aegis combat system aboard the class' lead vessel back in March 2016. This program is the largest procurement by the Australian military; estimates put the cost at close to $8 billion or more. About half of that money is earmarked for upgrades after the ships are commissioned, The Diplomat reported.
Even though they are labeled air warfare destroyers, the ships "will be multi-purpose weapons platforms that can be used for anti-surface and anti-submarine warfare operations, as well as gunfire support roles, next to the defending naval task forces from aircraft and missile attacks," according to Franz-Stefan Gady.
The HMAS Hobart is the lead ship of the class. It will return to sea for the second round of trials in 2017. It is scheduled to be handed over to RAN in June 2017.
https://www.youtube.com/watch?v=UzEP4KP9ARY