Of all the pilots in WWII, not many were female. Jill Farquharson was one of the few, and she recently passed away at the age of 102. Her funeral was held on December 21, 2017, at Gloucester Crematorium in Britain.
Farquharson was one of the "ATA-Girls" – a select group of women that flew fighter planes for Britain during the war. She was born in 1915. Fortunately, before she was born, a snowstorm in Norway in 1912, where her father worked as a miner, meant her family missed their connection for their trip on the Titanic. Otherwise, she may never have been around to fly in the war. A fellow ATA-girl, Joy Lofthouse also recently passed away.
Before the war, Farquharson worked as a Windmill dancing girl in London and taught ballroom dancing on cruise ships traveling to South Africa. Initially, a motorcycle dispatch rider when she joined the Air Transport Auxiliary (ATA) she decided to get her pilots license as her brothers were pilots.
Farquharson began flying Mosquitoes, Spitfires, and Lysanders in 1942. She was stationed at Aston Down, near Stroud, which was one of the ATA ferry pool airfields and near the headquarters of the ATA in White Waltham in Maidenhead.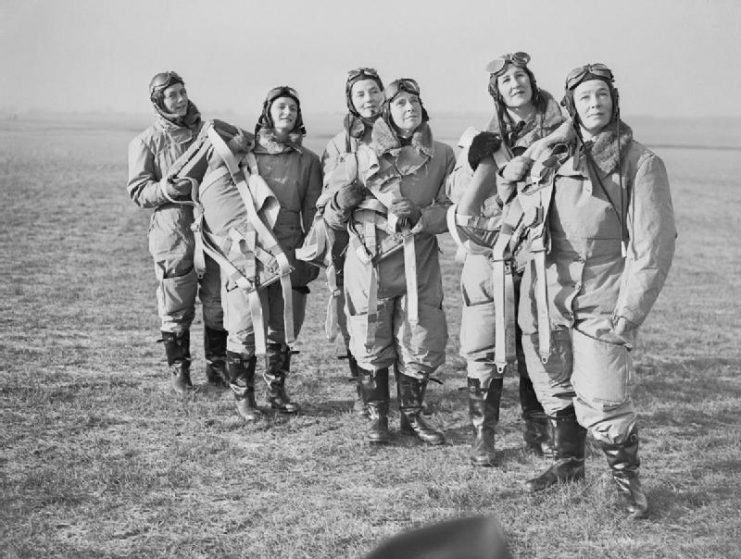 The women pilots were some of the first employees in Britain to receive equal pay. Farquharson said that the men of the time were jealous of the woman flyers. 173 ATA pilots were killed in service, including Amy Johnson, the famous aviation pioneer.
After the war, Farquharson moved to South Africa with her husband, Geoff. While there, she became involved in the spiritual movement known as Subud. When she returned to Britain, she moved to the Cotswolds, then to Frampton-on-Severn.
In her early 90s, Farquharson wrote to Sir Richard Branson asking for a first class ticket to South Africa on Virgin airlines. He honored her request. She followed that up with a ride on a Harley-Davidson motorcycle, a helicopter ride and an audition on the show Deal or No Deal when she was 99 years old.
On her 100th birthday, Farquharson flew again. She took a ride in a Spitfire to celebrate her special day. Afterwards, the Cotswold Gliding Club made her an honorary member. She visited Aston Down last year on August 29. She told the younger pilots that they could live as long as she had – if they did not do anything stupid.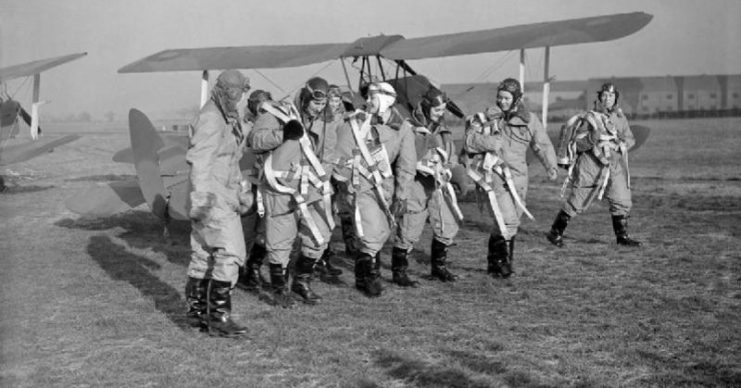 The Air Transport Auxiliary pilots ferried planes around Britain during WWII. It enabled male pilots to undergo missions in occupied Europe and defend the skies from enemy attacks.
ATA girls were responsible for transporting over 300,000 planes during the war. They flew aircraft from factories to assembly plants and air bases. They also flew damaged aircraft back for repairs, which led to some of the fatalities among the ATA pilots. In some cases, the women were given 30 minutes to read the manual and then fly a plane they had never flown before in their lives.
While Churchill famously hailed the Spitfire for its role in the Allied victory, it was the ATA pilots who made sure there was a steady supply of planes at air bases. The Spitfire was a favorite of the ATA girls due to its compact size and its reliability.
The Spitfire was the most produced and most important of the British single-seat fighters in WWII. It served in every theater of the war and had more variations than any of the other British aircraft of the time.
Reginald Mitchell designed the plane for Supermarine Ltd, to meet an Air Ministry request for a high-performance fighter with eight wing-mounted machine guns.