Horst von Waechter of Austria is returning artworks which members of his family had looted from the southern Polish city of Krakow during World War Two. Polish officials are hopeful the gesture will inspire other people who have inherited these kinds of artworks to do the same.
In a ceremony recently in Krakow, von Waechter returned an 18th-century map of Poland, which had been built into a small table with a glass top, and two historic drawings that his mother, Charlotte von Waechter, had acquired in late 1939.
Soon after, her husband, Otto von Waechter, became governor in the southern Polish city occupied by the Nazis during the war.  In 1941, von Waechter ordered the Krakow ghetto be established.
The handover occurred in the Krakow provincial governor's office and was the result of efforts by Polish politician and historian Magdalena Ogorek, according to Krzysztof Marcinkiewicz, spokesperson for the governor.
He said one of the works had Charlotte von Waechter's handwritten pencil notation on the back, saying it was from the Potocki Palace in Krakow, where the Waechter family lived during the war.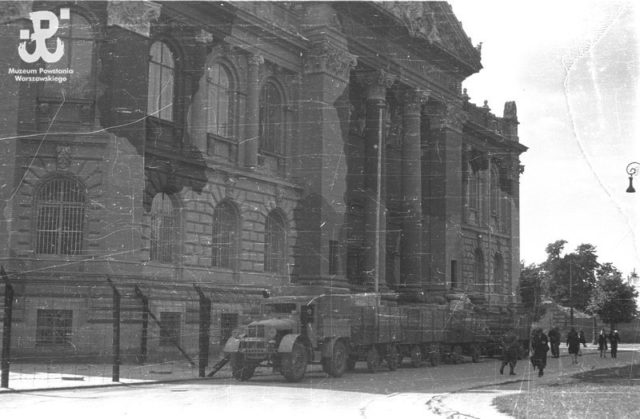 Ogorek told The Associated Press that she saw some items related to Poland at Horst von Waechter's castle in Austria while she was conducting research there about his father. He died under suspicious circumstances in 1949 at the Vatican while waiting to be illegally transported into Argentina to avoid facing possible war crimes charges.
She said von Waechter returned the objects to Krakow for no payment or recompense. He is a good example to others, and everyone should be glad about this, Ororek said.  She assumes that a variety of artworks can be found in private homes in Austria and Germany.
Poland was substantially damaged during WWII, its museums, libraries, and palaces plundered and bombed by the Soviet Red Army from 1939 to 1945.  The government continues in their efforts to locate artworks.  The Culture Museum has posted a list of numerous items that are still missing, The Asian Age reported.
Occasionally, some artworks surface at auctions worldwide, prompting Poland to work out the terms of their return.