Artist Recreates Late Grandfather's North Korean War Rescue
On October 27th, 1951, downed pilot James J McCabe described running "like an injured gazelle" to an approaching rescue copter behind enemy lines in North Korea. After three failed pickup attempts, he grabbed the helicopter's landing skiff and hung on for dear life as the chopper took off under a hailstorm of explosions.
For illustrator Tim McCabe, his grandfather's rescue and evasion report read like a Hollywood movie.
"We just knew him as 'Grandpa.' Not a World War II and Korean War fighter pilot. I wish I had asked him more about his experiences. But our family was lucky to have a copy of his bailout report that he held onto years ago."
Tim decided to bring his grandfather's narrative to life as a graphic-novel inspired video. Working with his friend and war historian Fred O'Neill, Tim was able to recreate the scenes using a combination of his grandfather's testimony, historical research, and his own artistic training.
"Grandpa flew 98 missions in World War II. But by the time he was called to Korea, he was 27 with a wife and three children. He was a completely different person than he was at 21. On just his second mission, he was shot down 150 miles northeast of Pyongyang surrounded by the enemy. Regarding his rescue, it was do or die."
This month marks the 66th Anniversary of Captain James McCabe flying his F-51 Mustang on that fateful Korean War mission. The United States fought on behalf of the U.N. in what is sometimes referred to as "The Forgotten War."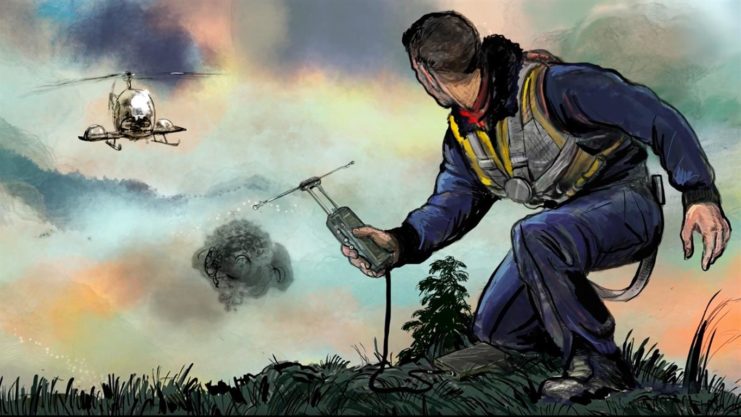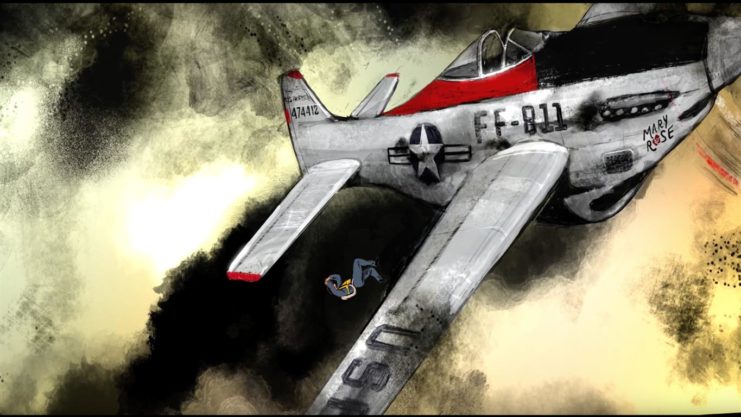 Tim McCabe, an artist for CardFool.com, dedicated the 6-minute film to his own kids and relatives.
"By bringing this story to life, I hope to show that he not only cared about us, but he also cared about his country."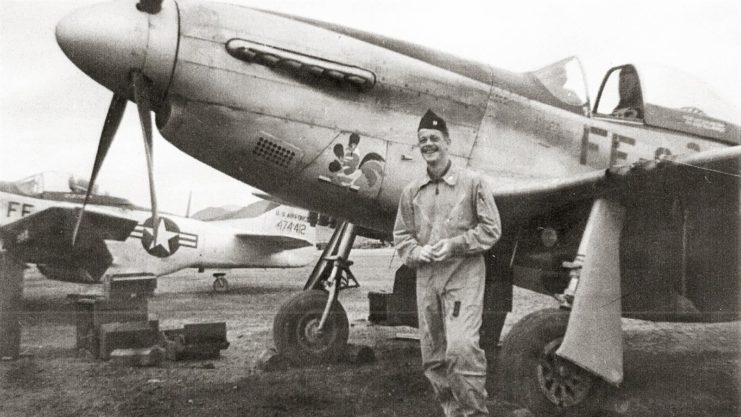 Watch the video in its entirety here: