The Treaty of Versailles, which limited Germany's military production and strength, made no specific mention of armored cars, allowing Germany to design them at will. They started this early in the 1930s, giving them an advantage in during the first half of the war in terms of armored car quality.
One group of cars made were the Leichter Panzerspähwagen series; light-armored vehicles intended primarily for reconnaissance missions. The need for reliable and adaptable vehicles meant they could run on a various amount of different fuel grades, and worked well on many types of terrain.
The first of these four wheeled vehicles, the Sd Kfz 221, entered production in 1935.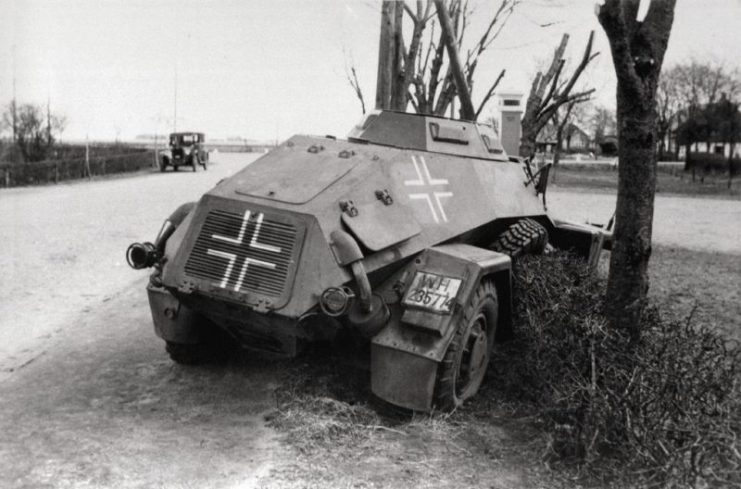 This version deemed insufficient, both offensively and defensively. This realisation led to a new variant with a rear mounted 3.5 L 75 hp V8 engine. This vehicle was designated the Sd Kfz 222.
This would go on as Germany's standard light armored car during the war, all the way up until their defeat in 1945.
The Sd Kfz 221
As mentioned previously, this vehicle was the first variant to be made, and was built with the Einheits-PKW chassis. Frontal armour was only around 14.5 mm on the front, which provided just enough protection to resist small arms fire and shrapnel. A turret housed a 7.92 mm MG 13 machine gun to begin with, which was later swapped with an MG 34.
The 221 had a crew of two, meaning the commander had a rather intense job of operating the gun while commanding the driver. About 340 were built in total between 1935 and 1940, where its lacklustre offroad performance and light armament meant an upgraded was needed, based on the chassis of the Sd Kfs 221.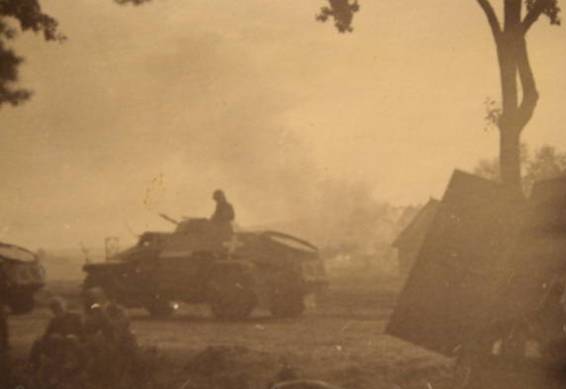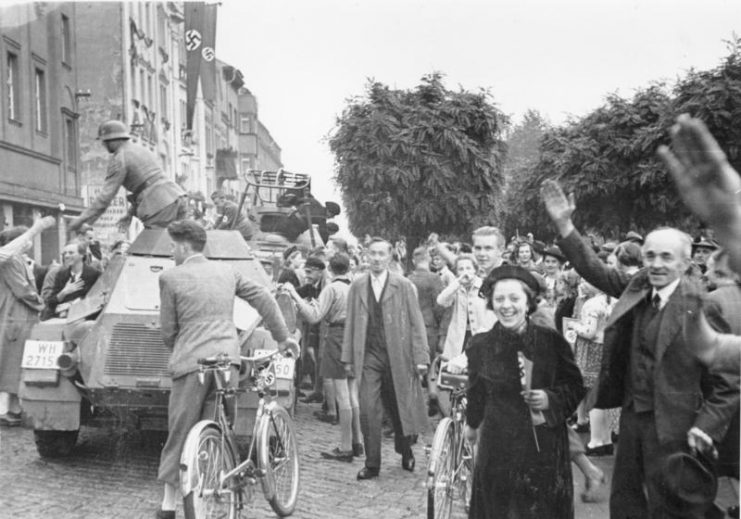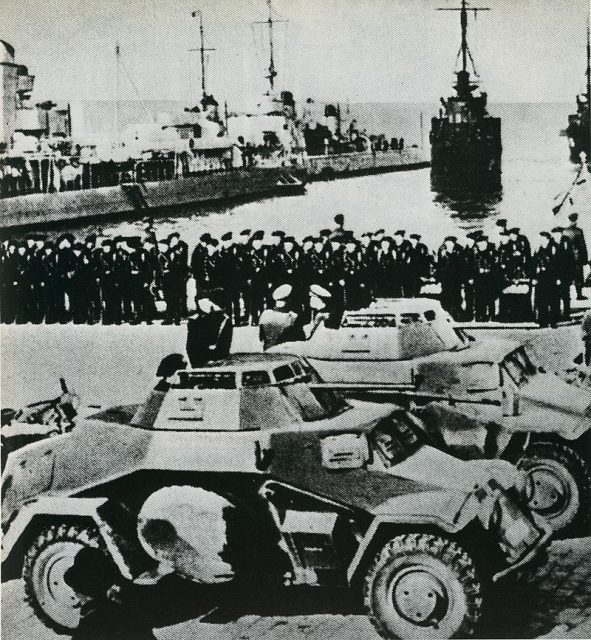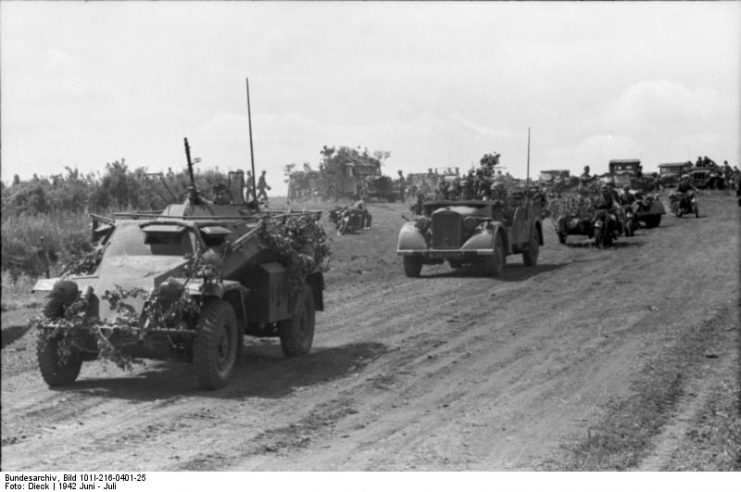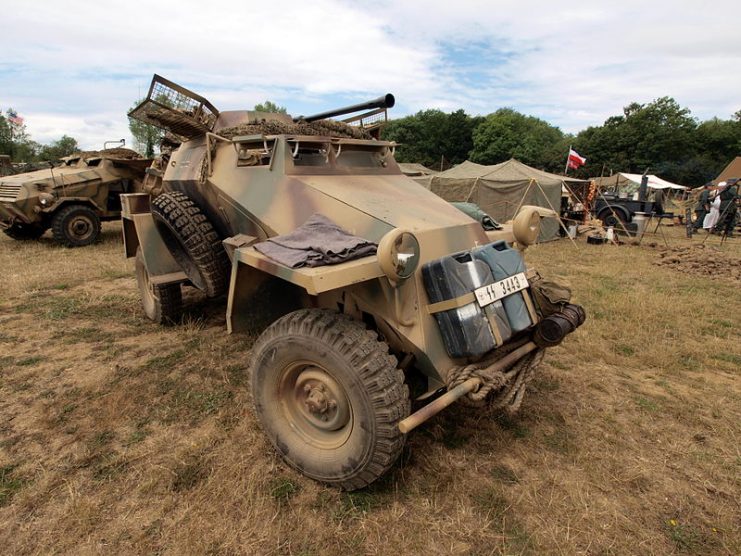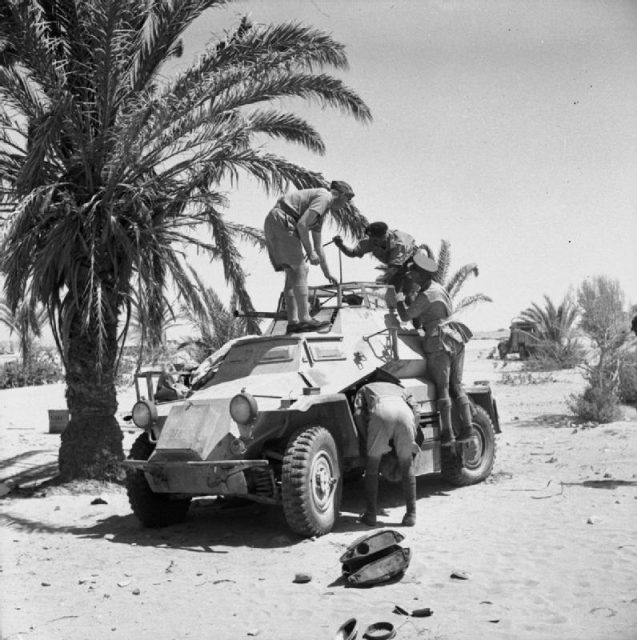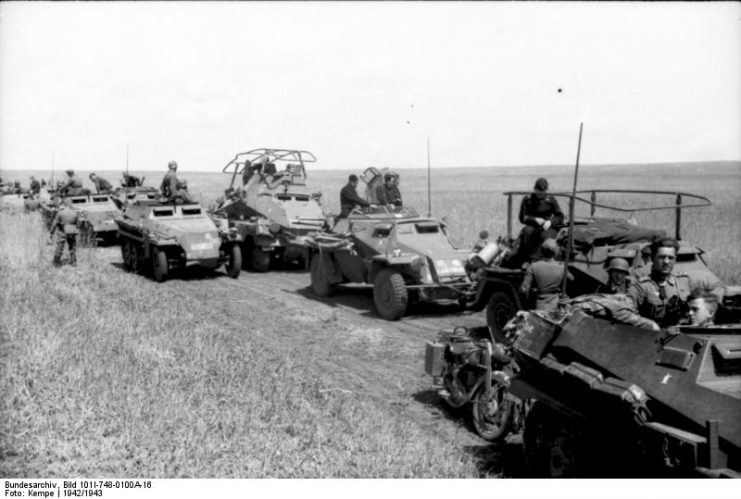 The Sd Kfz 222
The idea of improving the 221 came in 1936, and resulted in the Sd Kfz 222.
This vehicle abandoned the Einheits-PKW chassis of the 221, and instead used the chassis of the Horch 108 heavy off road car. The armored body was well sloped, and ranged from 5-14.5 mm in thickness.
The armament was significantly improved, with a 20 mm KwK 30 L/55 cannon placed next to the 7.92 machine gun. With this, vehicle gained a dedicated gunner, relieving the commander of some responsibility.
About 990 units of this vehicle were produced.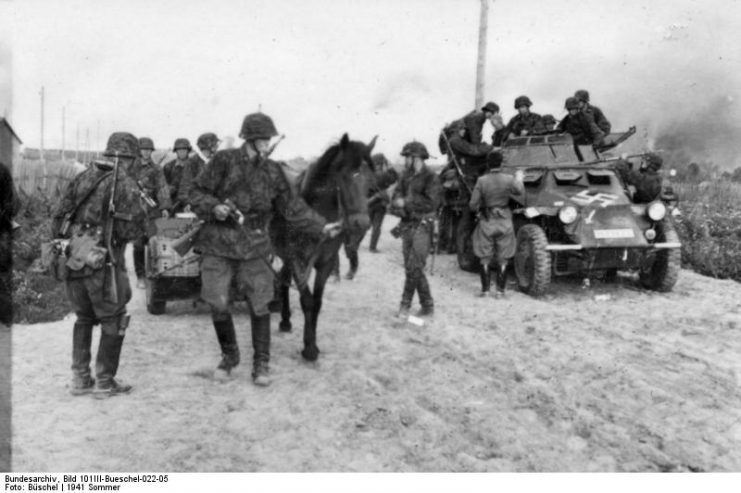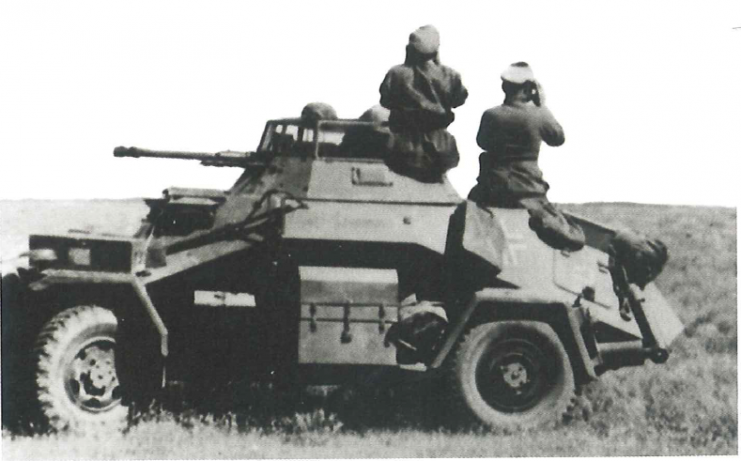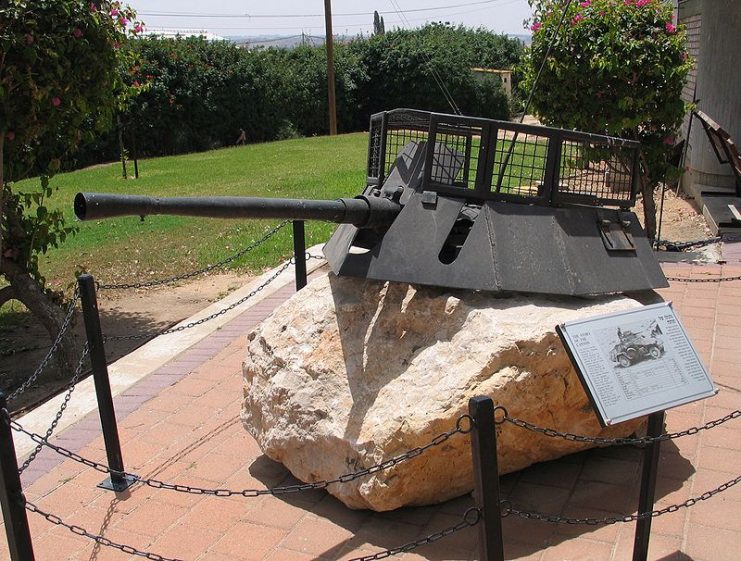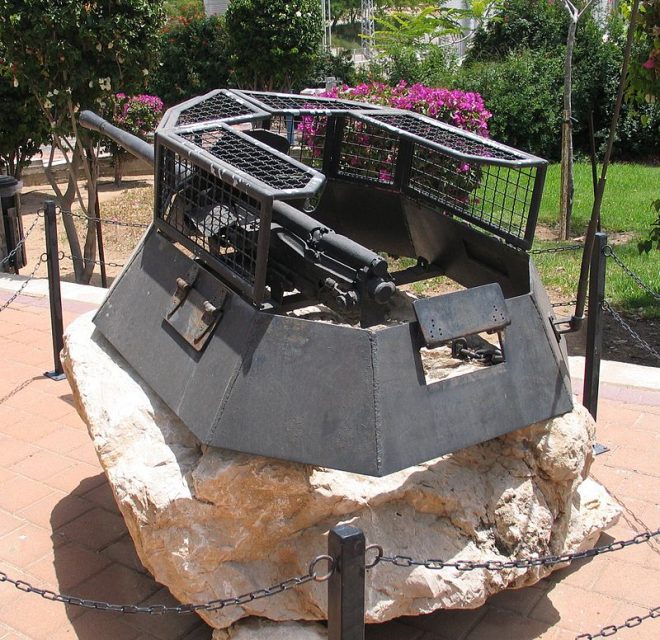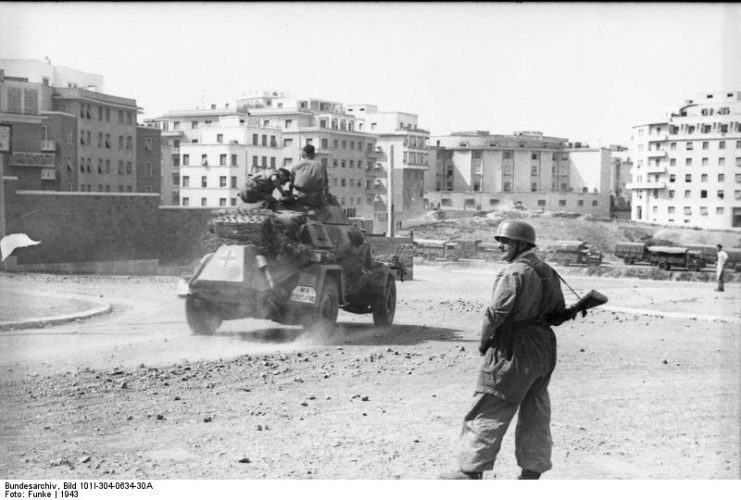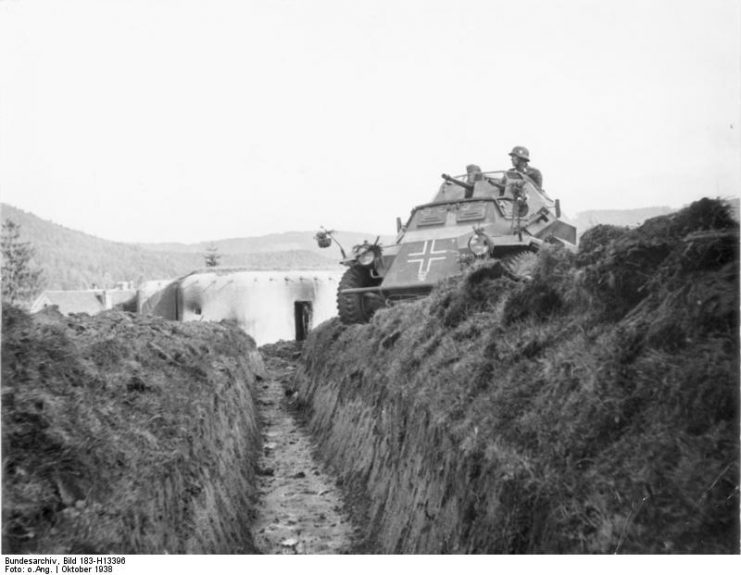 The Sd Kfz 223
The Sd Kfz 223 was essentially a Sd Kfz 221, that came with a frame antenna and a 30-watt FuG 10 medium-range radio set. An extra crewman was included to operate the radio. Production of these vehicles
The Sd Kfz 223 was basically the Sd Kfz 221 with some extra features like a frame antenna and a medium range radio. Like the 221, it only carried a 7.92 mm machine gun. 560 units were built between 1936 and 1944.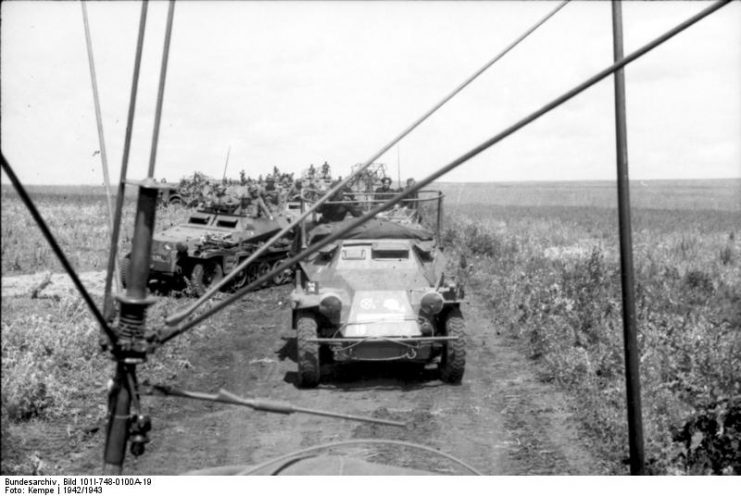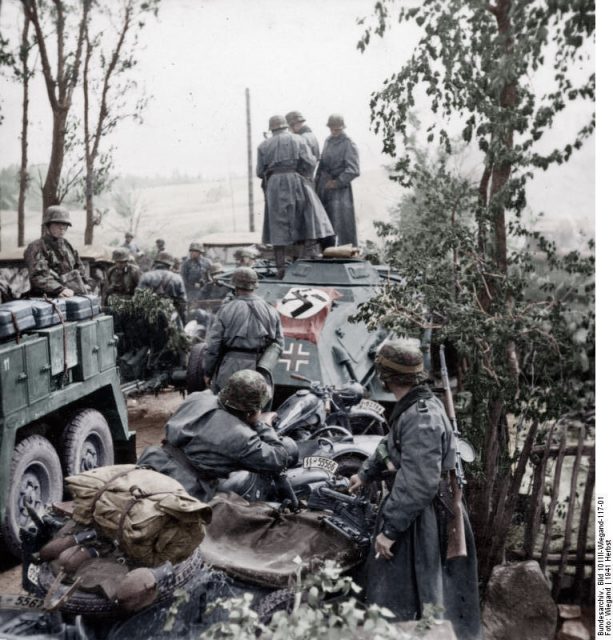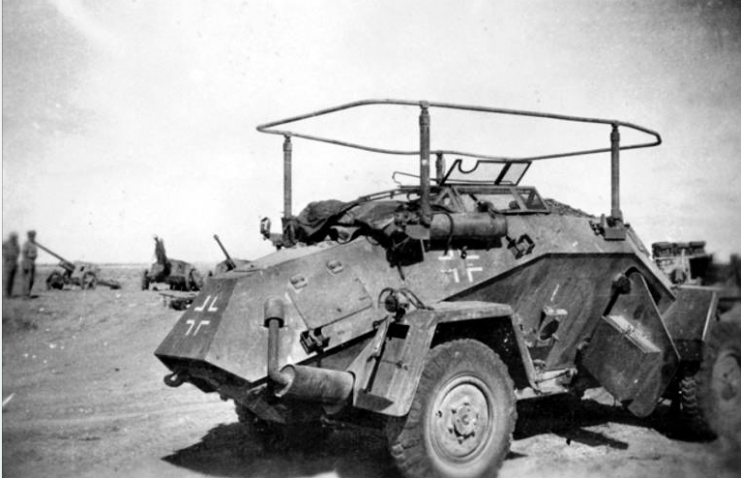 Another Article From Us: The Battle Of Kursk: Operation Citadel