Eugene Earle Amick Sr. has been described as a self-made man who achieved career success as the youngest bank president in Missouri, while armed only with an eighth-grade education.
This career path, his daughter notes, was briefly interrupted by World War I, as he left home to serve with the U.S. Navy and nearly succumbed to the deadly Spanish flu pandemic that gripped the nation.
Born December 3, 1886, in the small town of Lone Elm in Cooper County, Amick was raised in the community of Bunceton. His father, Alonzo (Lon), passed away in 1903 and, according to the 1910 U.S. Census, Eugene Amick became the head of the household and sole support for his mother and 20-year-old sister.
"He was a Horatio Alger-type young man," said Amick's daughter, Joanne Comer, invoking the name of a famous author who wrote about individuals rising above their meager beginnings through hard work, determination courage and honesty.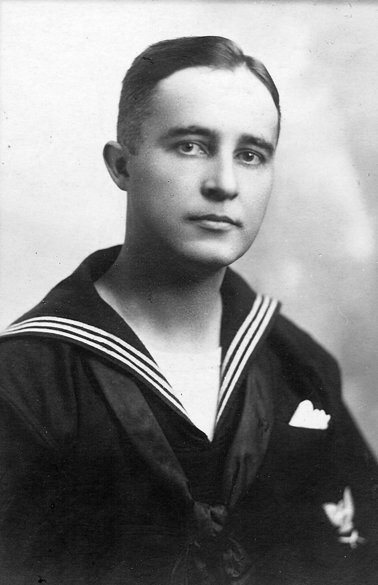 In the book "History of Cooper County, Missouri," author William Foreman Johnson noted that Amick was just fourteen years old when he began working at the bank in Bunceton, rising "from janitor and messenger boy to the position of cashier in eight years …"
Speaking of her father's dedication to bettering himself, Comer explained, "He took correspondence courses as a young man. They complained about his handwriting, so he practiced the Spencerian Script (a once-popular standard for teaching students handwriting) until he had very nice handwriting."
Amick would go on to assist in organizing the Boonville National Bank in 1916, wrote Johnson, and "was elected president of this concern, which is the largest, most important and the strongest financial institution of Central Missouri …"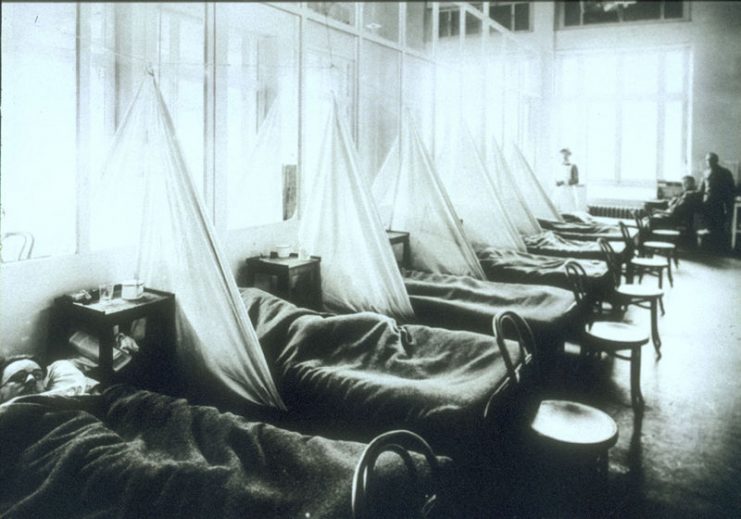 The following year, on May 23, 1917, he married the former Gertrude Jones, only weeks after the United States declared war on Germany. For the next year, Amick focused his efforts on his banking responsibilities; however, on July 30, 1918, the 31-year-old took leave from his banking position when making the decision to enlist in the United States Navy.
Completing his boot camp at the Great Lakes Naval Training Station in Illinois, the young sailor soon fell deathly ill with the Spanish flu, a pandemic that claimed the lives of millions of victims worldwide in a short span of time.
"While my father was in training, he contracted the devastating flu," said his daughter, Joanne Amick Comer. "He spoke of them playing a funeral march all day long while he could hear coffins being stacked outside of his hospital window," she sordidly added.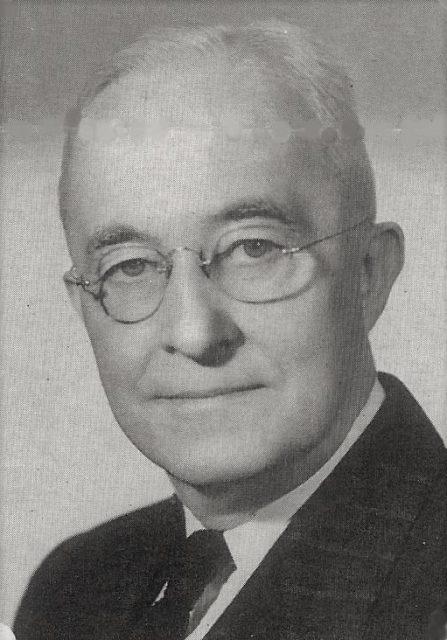 While the sailor was in the hospital recovering from the illness, the war ended with signing of the armistice on November 11, 1918. The following month, Yeoman 3rd Class Amick received his discharge from the U.S. Navy and returned to Missouri. His wife, who had become pregnant prior to Amick's enlistment, gave birth to their first child in January 1919—Eugene "Gene" Earle Amick Jr.
In the years after the war, Amick moved his family to Kansas City after becoming vice-president of First National Bank. He and his wife welcomed their second child, Lon, in 1920, followed by their third and final child, Joanne, in 1928. The former sailor, who never finished high school, achieved yet another professional milestone in 1921, when he became a trustee of William Jewell College in Liberty.
"My father was very proud that during World War II, my older brother Gene also trained at the Naval Training Station at Great Lakes," said Joanne Comer. "It was a shock to us all when he was killed on August 9, 1942, while serving as a communications officer aboard the USS Astoria during the Battle of Savo Island."
This loss of a son weighed heavily on her parents, Comer explained, noting that her father was not "afraid to cry and he shed many a tear over Gene's death." She added, "I speak often of my mother's sorrow, but she had the additional challenge of neuritis to contend with and later Parkinson's syndrome … and it all took a toll on her."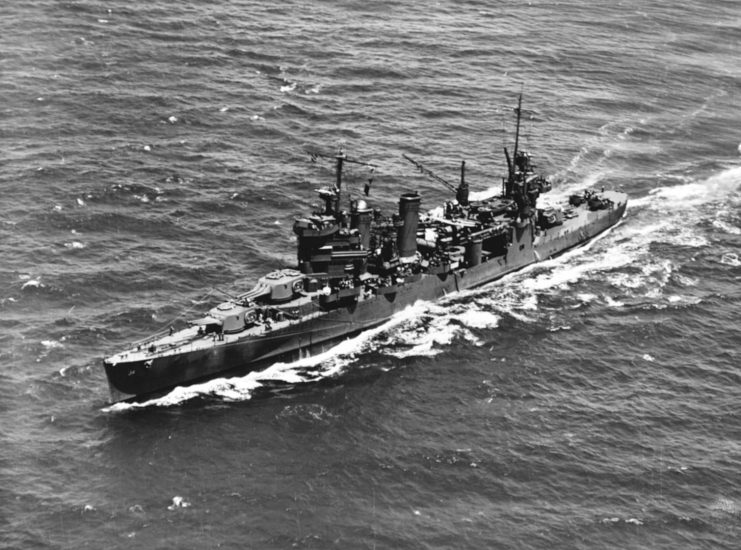 The year following Gene's death, Amick's second son, Lon, entered service with the U.S. Army and after receiving infantry training, deployed to France a few weeks after D-Day. His parents, though initially concerned for his safety, learned that Lon became an actor with a special services battalion while overseas, which they viewed as a blessing.
In later years, Comer said, her father made the decision to leave his position as vice-president of the bank in Kansas City to help a farm and home loan institution that was struggling to survive during the Great Depression. Failing to succeed in this endeavor essentially ended his banking career, she added.
Loss would again visit her father in 1952, when his wife passed away when only 65 years old. Amick followed in 1969 and was laid to rest in Mount Moriah Cemetery in Kansas City.
"I can tell you my father lived," explained Comer. "And as I have said before, he never spoke much about his own service other than how ill he was from the Spanish flu and being in the hospital when World War I ended."
Another Article From Us: Mystery of Napoleon's Favourite General May be Solved in Russian Discovery
She concluded, "But he did his service and was proud his sons also served. Although we lost Gene (Amick Jr.) in World War II, my father was honored when he passed through the same gates he had in WWI and, when Lon went in the Army not long after." Pausing, she added, "It was a father's proud moment."
Jeremy P. Amick writes on behalf of the Silver Star Families of America