Full military honors will be accorded to the remains of a missing Second World War U.S. serviceman following identification after being returned to his family for internment the Defense POW/MIA Accounting Agency announced recently.
Marine Pvt. Harry K. Tye, 21, of Orinoco, Kentucky, will be interred March 28 in Arlington National Cemetery, near Washington, D.C.
In November 1943, Tye was consigned to Company E, 2nd Battalion, 8th Marines, 2nd Marine Division, which landed against formidable Japanese opposition on the small island of Betio in the Tarawa Atoll of the Gilbert Islands, in an attempt to take control of the island.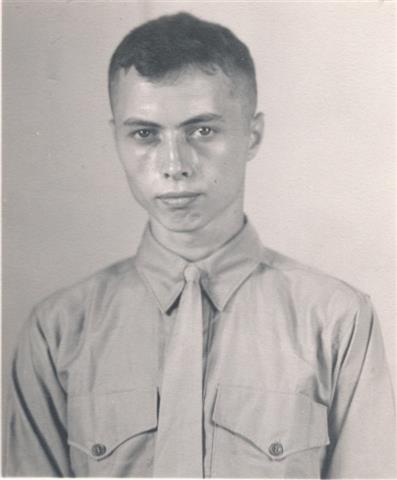 After several days of fierce fighting at Tarawa, an estimated 1,000 Marines and sailors died, and over 2,000 were wounded, but the Japanese were nearly crushed. Tye was killed during the first day of battle, Nov. 20, 1943.
The battle of Tarawa was a notable victory for the U.S. military because the Gilbert Islands provided the U.S. Navy Pacific Fleet a base from which to start assaults on the Marshall and Caroline Islands to further their Central Pacific Campaign against Japan.
In the immediate aftermath of the combat on Tarawa, U.S. service members who died in the battle were interred in a number of battlefield cemeteries on the island. The 604th Quartermaster Graves Registration Company In 1946 and 1947 performed remains recovery operations on Betio Island, but Tye's remains were not among them.
A military review board confirmed Tye's remains were not recoverable on Feb. 28, 1949.
In June 2015, a nongovernmental organization, History Flight, Inc., informed DPAA that they discovered a burial site on Betio Island and removed the remains of what they assumed were 35 U.S. Marines who fought during the battle in November 1943. The remains were given to DPAA in July 2015.
To identify Tye's remains, scientists from DPAA and the Armed Forces Medical Examiner System used mitochondrial DNA analysis, which matched a nephew in addition to dental analysis and circumstantial and material evidence.
DPAA wishes to thank History Flight, Inc. for this recovery mission, Defense POW/MIA Accounting Agency reported.
Of the 16 million Americans who served in World War II, over 400,000 American service members were killed. Currently, there are 73,074 service members still unaccounted for from the Second World War.