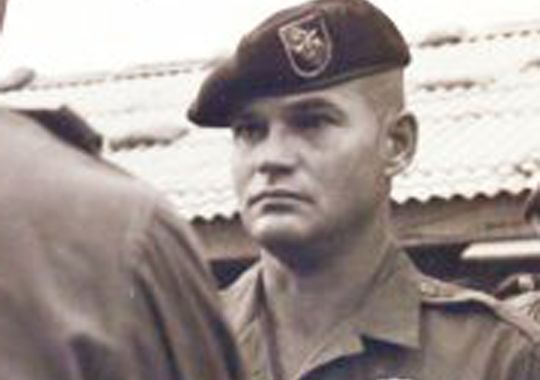 After many years of nothonouring soldiers whose sacrifices and heroic act was more than a 100 years ago, an act of Congress, as well as lobbying from fans and descendants has led America to honouring 1st Lt. Alonzo H. Cushing.
Cushingdied at the young age of 22 while commanding around 110 men and six cannons. The battalion leader who had already suffered wounds to his right shoulder and stomach insisted on bringing his arms to the frontline. He was gunshotand killed in the process.
Before the amendment, it was impossible to honour service men whose heroic act took place more than a 150 years ago. But with so much support for general Lt. Cushing's selfless act, the American congress made the amendment to make it possible to honour the young man whose life was taken while fighting for his country and leading his comrades with valour.
According to Senator James Webb's argument that stopped Cushing's recognition from happening a few years earlier, going back to honour heros of over 150 years agowill open the door for many to start asking for recognition for other dead soldiers whose act of valor took place a long time ago.
Cushing and his brothers two brothers (Naval Cmdr. William Cushing and Army 1st Lt. Howard Cushing) names have already been etched in the history of Delafield, southeastern Wisconsin. The Cushing Memorial Park is a dedicated to the brothers. Most of the town's Memorial Day Celebrations takes place at this park, the USA Today reports.
Other people Presdident Obama will honour along with Cushing are Army Command Sgt. Maj. Bennie G. Adkins and Army Spc. Donald P. Sloat.
Adkins, who was sent three times to Vietnam showed an act of heroism and selflessnessby running through enemy fire and dragging his fellow servicemen to safety – even though he himself was already wounded.
Sloat was a true hero when he sacrificed his live to save his comrades. At just 20, the Army Specialist picked up a grenade that was already activated by one if his colleague. He shieldedthe live grenade with his body to protect his fellow comrades. He died through that act of selflessness.
The Medal of Honor is the highest honour that can be presented to an American soldier. It is given to the brave men that risked their lives in battlefields.