The United States military in Africa has implemented a new plan to increase the security of troops on the ground, by adding armed drones and armored vehicles, as well as paying closer attention when American forces go out with local troops, according to the head of the U.S. Africa Command.
General Thomas D. Waldhauser stated that the United States has also reduced the response time required for medical evacuations.  These strategic and logistical changes come as a response to an ambush last year in Niger that caused the death of four United States soldiers and the four soldiers from Niger who were accompanying them.
A report slated to be released mid-August will deal with actions taken in response to these findings. Waldhauser released a report in May dealing with the ambush.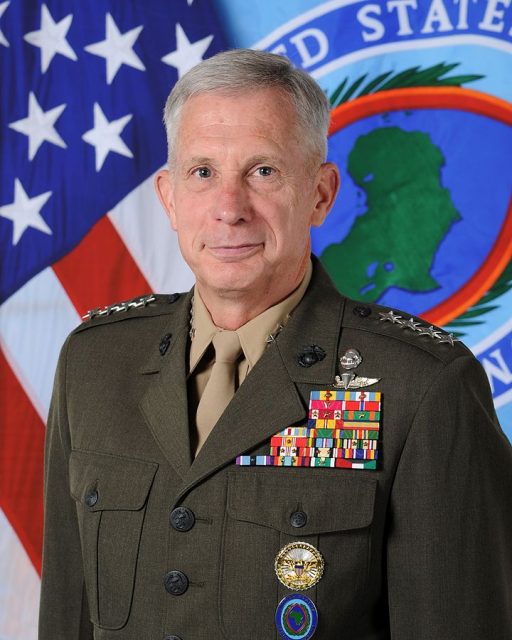 Blame for the attack was placed firmly on extremists linked to the Islamic State organization.  But there are further challenges facing American forces in Africa, ranging from the Islamic State and Al-Qaida-linked groups situated in the west to Al-Shabab in the east.
"The United States does its due diligence in terms of determining what is necessary when accompanying local military forces on operations.  The principal question they ask to determine the missions' necessity is whether the threat is going against something significant to United States interests and homeland security", Waldhauser said.
Drones play a significant role in the United States strategy in terms of intelligence gathering for partner nations in order so that they can both properly and adequately assess existing threats and determine the appropriate course of action to deal with these threats.
According to AFRICOM, the United States possesses the authority to carry out drone strikes in Libya and Somalia if needed, and Waldhauser has confirmed that the United States has been deploying them in Niger and will use them as appropriate.  The United States started arming drones in Niger as of earlier this year, and they are deployed currently out of an air base in Niamey, the country's capital.
According to United States Africa Command, Waldauser stopped in Cape Verde, Senegal for an annual senior leader and communications symposium.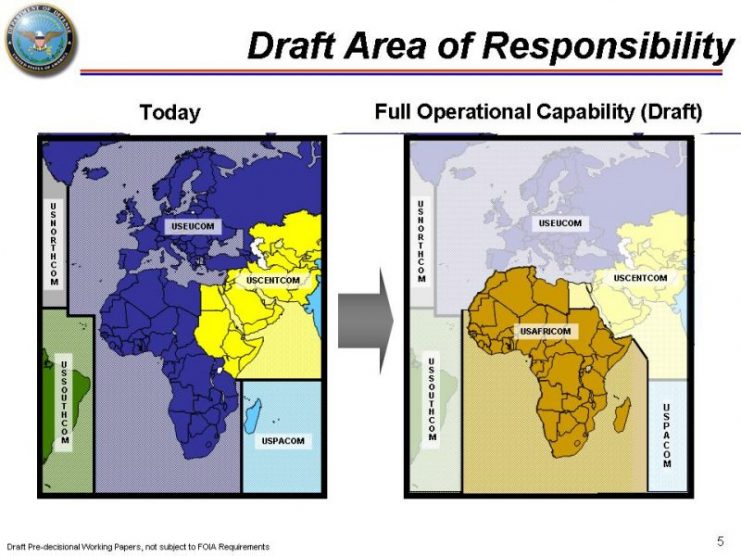 The U.S keeps a small site at Camp Cisse in Dakar's old airport for the use of U.S military aircraft, allowing them to safely land and refuel, but also for storage and use during the West African crisis situation like threats against embassies, or biohazard crises like the deadly Ebola outbreak a few years ago.
Waldhauser is adamant that America's role on the continent is to assist the development of the capacity of local partner forces.
"The majority, if not all of the combat operations, will be conducted by the partner force, not by the United States. So our whole goal is to get them up to a level that they can deal with the challenges that they face," he said.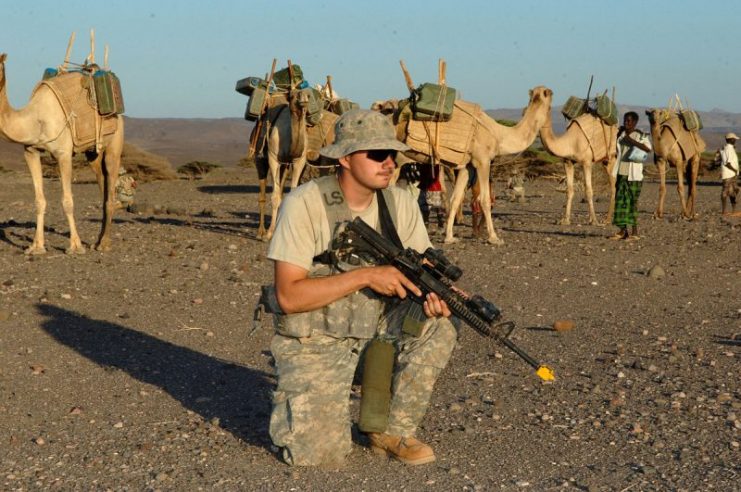 He insisted that the Americans were not present to take the lead.  Their position was not one of problem-solving, but support, whether it be kinetic strikes in Somalia, or working bilaterally with the new G5 five-nation Sahel counterterror force in West Africa.
But when the U.S does take part in strikes, they go above and beyond to ensure that there are levels of certainty to know exactly what and who they are up against.  However, officials and residents alike in Somalia have indicated more than once in recent months that the United States has been guilty of killing civilians using drone strikes.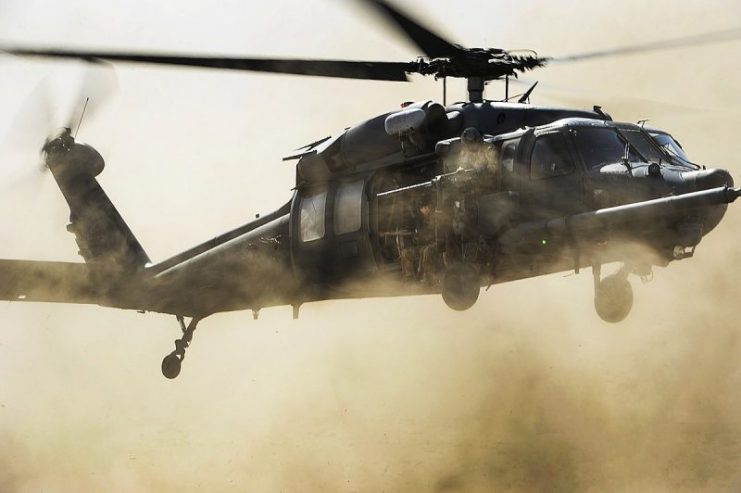 The partnership with the United States comes with a certain measure of responsibility, Waldhauser said as a brief response to the reports of extrajudicial murders in Cameroon.  The circumstance involves a group of Cameroonian soldiers who shot a group of women with small children attached to their backs, believing them to be Boko Haram extremists.
Read another story from us: 6 Great American Pilots of WWII's African Campaigns
"The United States alongside the United Nations find this behavior to be abhorrent.  The United States wants to have a strong relationship with Cameroon", according to Waldhauser, "but their actions in the future will determine just how that will develop."