The U.S. Army's 3rd Infantry Division will rename its ceremony area after Sgt. 1st Class Alwyn Cashe, an Iraq War hero who sacrificed his own life to save the lives of the men around him. The announcement said the Marne Garden outside the division's headquarters at Fort Stewart will be changed to the Sgt. 1st Class Alwyn Cashe Garden in the hero's honor.
Alwyn Cashe is a hero who we have featured before, when his Silver Star was to be upgraded to the United States' most prestigious award, the Medal of Honor. In October 2005 Cashe was a passenger in a Bradley Fighting Vehicle when it rolled over a hidden improvised explosive device (IED).
Cashe's heroic actions
The Bradley took most of the force of the blast and fire quickly consumed the vehicle after its fuel cell burst. Cashe was immediately covered in fuel but was able to escape out the gunner's hatch. He then crawled towards the driver's hatch and pulled him out of the vehicle.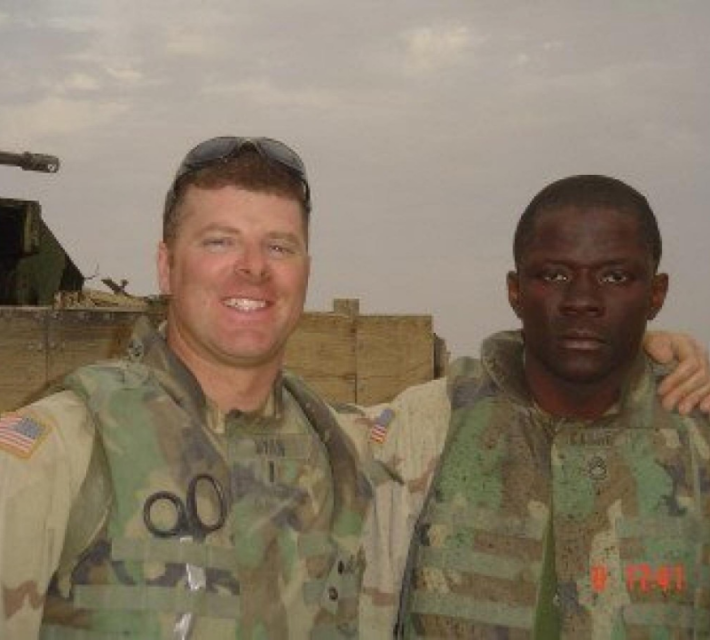 While Cashe was outside, the men inside the burning vehicle just managed to open the rear door. Completely disregarding his own safety, Cashe reentered the flaming Bradley in an attempt to get his comrades out of the Bradley. His fuel-soaked uniform instantly caught fire, but he continued to save six troops and one interpreter while still on fire.
"As we were fighting the fight and clearing the scene, he wouldn't leave," Cashe's commanding officer Major Jimmy Hathaway said in 2014. "He wanted to make sure all of his guys were out first even though he was burned over most of his body. He was still more concerned about his guys getting out than he was."
After saving his men, Cashe was mortally injured, with over 70% of his body covered in second and third-degree burns. He succumbed to his wounds a month later at the age of 35.
Speaking about his actions in the short time between them and his passing, Cashe said, "I had made peace with God, but I didn't know if my men had yet."
Silver Star or Medal of Honor?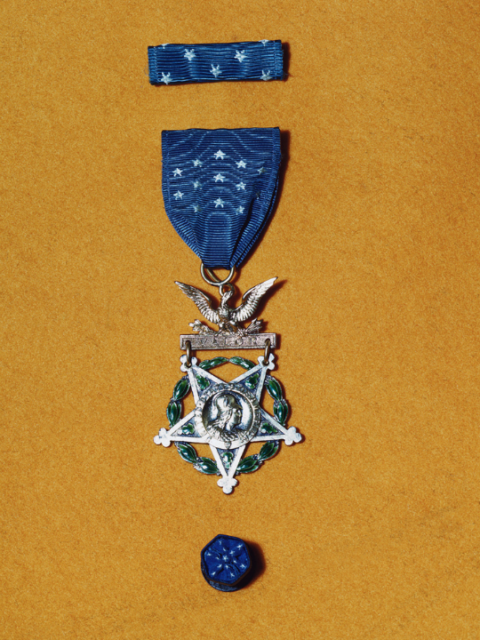 At the time, Cashe was awarded the Silver Star for his heroism, but since then, many believe this wasn't enough, and that he deserved the Medal of Honor. After a long campaign, supporters managed to get the request for an upgrade of his award to Congress in 2019. However, at that time, there was a five-year limit on backdating the Medal of Honor. With the help of Stephanie Murphy, in September 2020, Congress passed a bill that removed this limitation.
Unfortunately, then-President Trump was never able to award the medal to Cashe's family. A ceremony was planned but had to be canceled due to the January 6th Capitol riots. The ceremony is now expected to take place with U.S. President Joe Biden.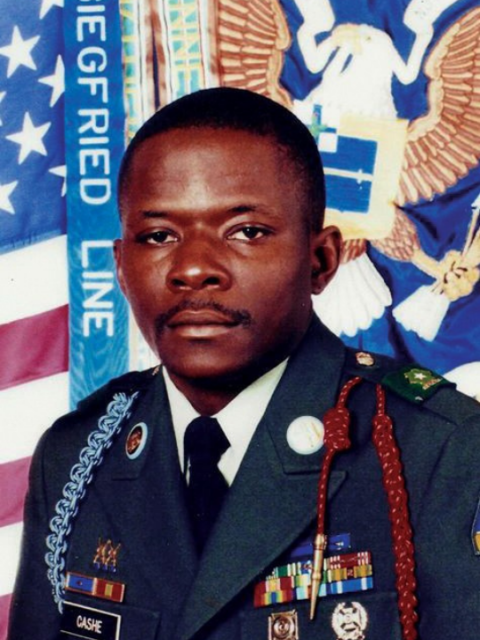 It is fortunate then that in the meantime, the heroic exploits of Cashe will be still be honored at Fort Stewart with Cashe Garden's renaming. The grounds are used for Battalion, Brigade, and Division Changes of Command, as well as other ceremonies.
More from us: Soldiers Lost On Flying Tiger Line Flight Are Finally Memorialized
"Memorializing soldiers who have made the ultimate sacrifice is a time-honored tradition in the Army," a spokesperson said. "Cashe's story is one known by soldiers throughout the Army and epitomizes a true warrior's spirit. As a soldier and leader, he personified the 'not fancy, just tough' spirit of the 3rd ID 'Dogface' soldiers."
The legislation passed to allow the president to award Cashe the Medal of Honor has opened up the opportunity for others in similar situations to also have their medals upgraded.