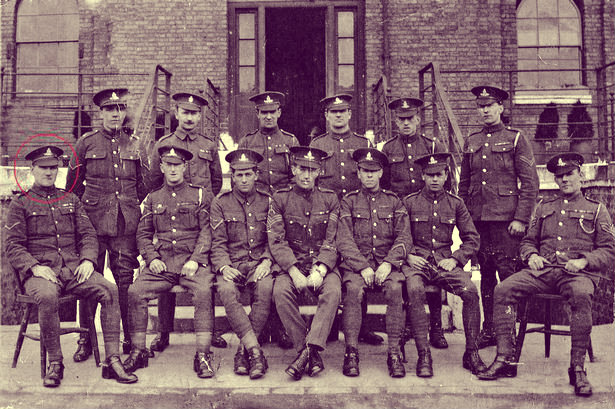 Get to know the story of one WWI soldier, Alfred Brooks, and how he signed up for war, though he was underage just so he could get away from the correction ship Arethusa.
Alfred Brooks, full name Alfred Edward George Brooks, lost his father in the Boer War at a very young age. As a young boy, Alfred was unruly. Having trouble disciplining her son, his mother, Alma, sought the help of magistrates as advised by friends and families.
Deemed 'beyond parental control', it was decided that 12-year-old Alfred Brooks be sent aboard a correction ship by the name of Arethusa, which was berthed a considerable distance away from the coast to prevent escape.
Life in Arethusa was extremely rigorous for a young boy. Alfred Brooks managed to stay in the correction ship for 18 months before making his escape with another lad. As to how the two of them did it remains a mystery up to this day, though.
The two lads, then, managed to snag jobs on a ship sailing to Australia. They worked as cabin boys and in 1914, returned to Britain. In fear that people were still looking for them after their escape from the correction ship, the two signed up for the army when they happened on an Army recruitment sergeant. Both were underage at that time, but were accepted.
Alfred Brooks joined the Royal Field Artillery and at the tender age of 15 was sent to Belgium. He was tasked at riding the lead horse which pulled a 6-pound field gun. The job was quite dangerous and he was awarded a Mons Star for it.
Throughout the time Alfred Brooks spent in the front, his mother got hold of information about her son's whereabouts. She got a copy of his birth certificate, sent it to the army and in turn, the latter sent him home as he was still underage to be a WWI soldier.
However, the moment he turned 18, he got himself re-enlisted. He signed up in the Merchant Navy where he served during the Great War's last years — from 1918 to 1921.
Eunice Kynaston, his daughter, had little idea about this part of her father's life until she went through her brother Peter's belongings. Peter had died three years earlier, though it was only recently that she had the strength to sort through his personal documents.
Here, she found his wonderful writing, a biography of their father's early years. It came from personal accounts of Alfred Brooks which he told his son as he was growing up in Cardiff.
Reading through the account, Eunice thinks that her father, Alfred Brooks, wasn't out of control as the magistrates deemed him to be. Losing his father to the Boer War at a very young age must have been hard on him, she said. he did not a male figure to look up to and was a bit lost because of that.
She also believed that as her father was not one to dwell on past differences, he must have sent his mother a postcard from the front while he was on duty. This might have been the reason why Alma found out where her son was and, worried, fetched his birth records to declare him underage for army duty.
Eunice recalled Alfred Brooks as a kind and caring person. And reading what her deceased brother had written about him just made her very proud of him.